I chose this bread because I wanted to try sourdough for my second bread to bring me to the next level. I also wanted the raisins for a little pizazz to the taste. I think this one came out great. I'm glad that my dad helped me. It would never be such a success without him there. The looks beautiful. Hope you like it.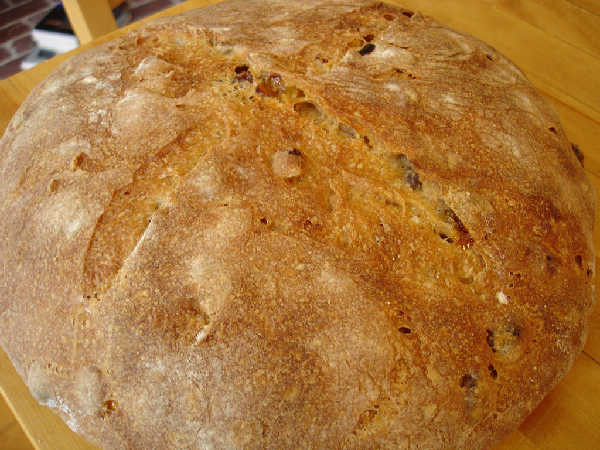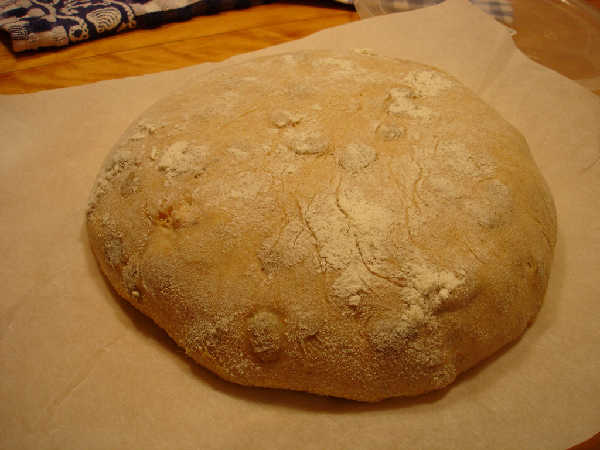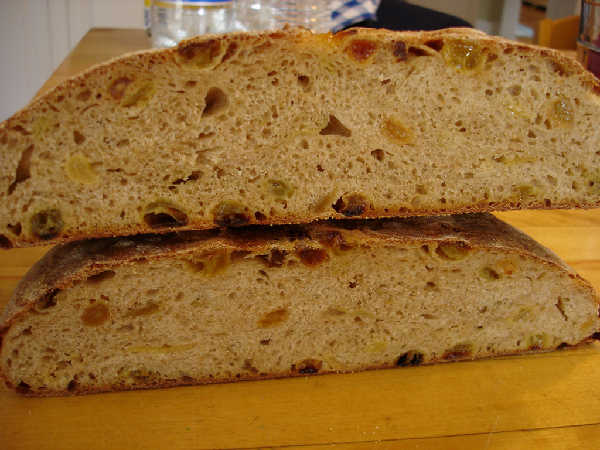 Ingredients:
40 g Sourdough Starter
229 g Water
103 g of water for soaking raisins
150 g Golden Raisins
10 g malt syrup
9 g Salt
100 g Whole Wheat
25 g rye blend
355 g Ka organic Ap
Mix all ingredients in a big plastic bowl. Use a dough scraper and work in circles toward the middle all the way around 5 times. At 11:50am My dad said to let it rest for 1 hour.
At 1:00pm I finished kneading the dough using the french fold technique for a few times. It turned soft and not so sticky, and I made it round and put it in the special plastic rising bucket. It was up to 1 qt.
At 2:00pm I folded it. At 3:00pm I folded it. At 4:30 my dad folded it because I was gone acting in a play. I'm the cowardly lion in the wizard of oz.
At 8:30pm it was up to 2qt. I made a round loaf. I pulled up all the edges to the middle like a bag and squeezed it. I turned it over and squeezed it in all around the sides. I turned it over into a bowl (my dad put the couche in the bowl) with special couche cloth in it. I put flour in it and rubbed it everywhere all over the couche.
We put the whole loaf and a bowl of hot water in the microwave oven.
I fell asleep! My dad baked the loaf at 11:00pm, but he wrote in my notes. The temperature was 425 for the first 15 minutes. After 15 minutes the temperature was dropped to 400. It was done at 11:30pm.
We cut it today and had some. It was delicious bread!
Will