December 22, 2013 - 1:53pm
Diagnosis desired please!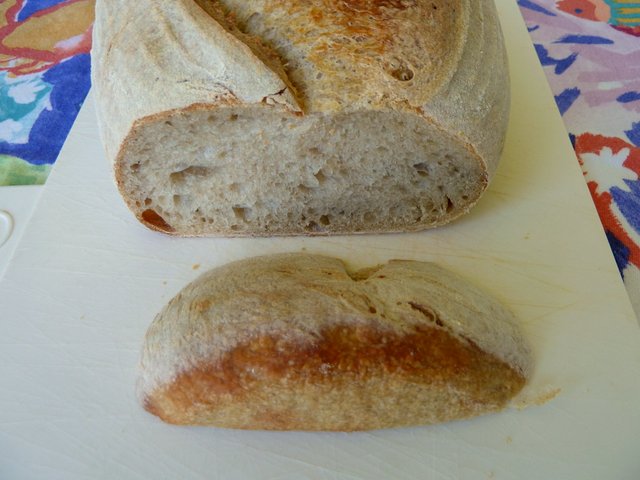 This is Hamelman's Vermont Sourdough with Added Whole Wheat. It follows his recipe right down the line. I am totally thrown by the ghostly white crust. Note that the end slice shown is normally brown on the bottom and the grigne looks excellent.....but...
The loaf was risen overnight in a banneton dusted with rice flour. The oven was at 450 (as high as it goes). The loaf was steamed twice and baked on a preheated stone for a total of about 25 minutes.
While you are looking at this, any thoughts about the rising shown at the cut? It looks to me like the bottom (which was on top in the banneton) rose pretty well, but the top didn't get much expansion in the oven.
Thanks so much for any comments. I treasure the fine people on this blog and trust your experience. Also, Season's Greetings to all!
Greg