December 15, 2013 - 10:38am
Holy oven spring Batman! This was essentially the same as my last pulla bake but used only YW levain to leaven the loaf. I also used only 30% bread flour and 70% AP. The dough felt quite a bit more extensible than just using strong bread flour. Yeast water makes for some mighty tasty pulla and sweet dough and the loaf volumes are truly astonishing to me!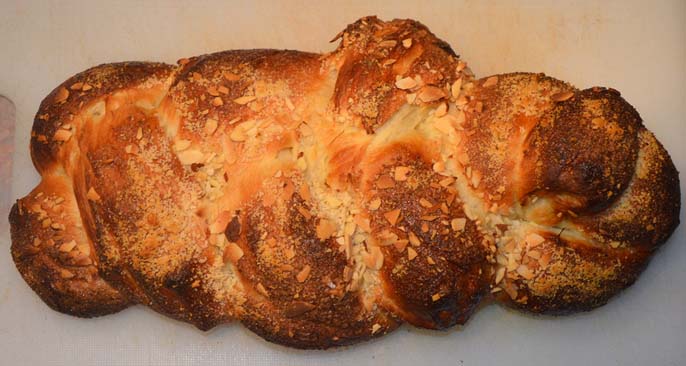 I once again brushed on an egg glaze and sprinkled liberally with sugar, ground almond and chopped slivered almonds.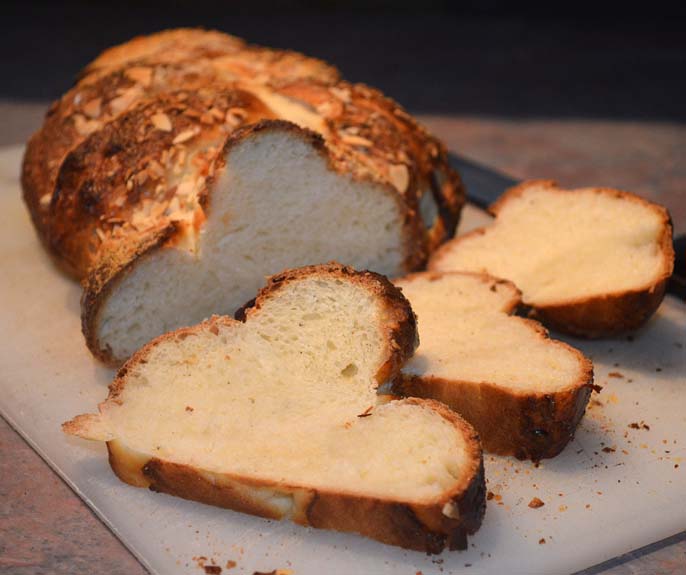 Just the thing with a good cup of strong expresso coffee from my Bialetti moka -- Spanish style cafe con leche, half hot milk and half expresso. Yummmmm!
Happy baking folks! Brian