December 14, 2013 - 3:40pm
With all the family here for Thanksgiving and then some personal parts replacements (my eyes are getting brand new lenses, the kind without cataracts.), I haven't been posting much. So, this is a catch-up on my last few weeks' breads.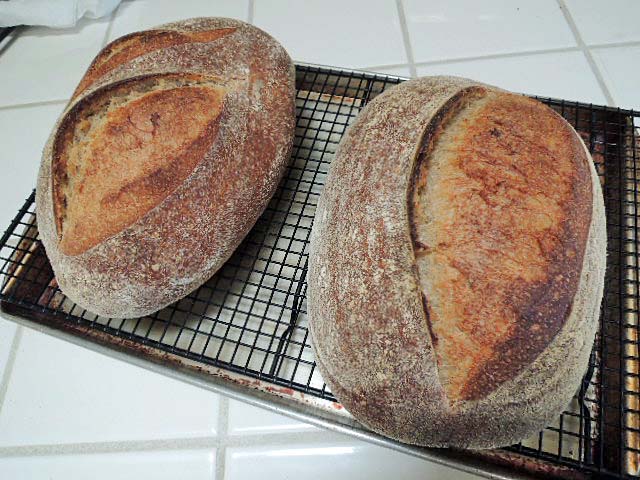 Hamelman's Pain au Levain Delicious with the Lamb and root vegetables braised in merlot I made to welcome our arriving Thanksgiving guests - just to fuel them to help making Thanksgiving dinner, you know.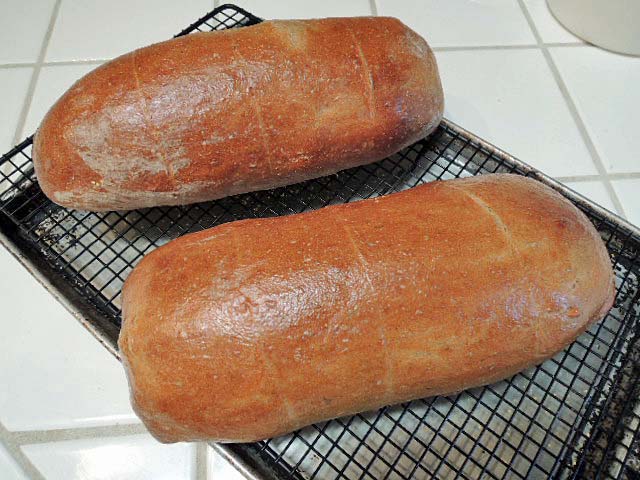 Jewish Sour Rye  These were especially made to accompany Salami and eggs, our grandson's very favorite breakfast.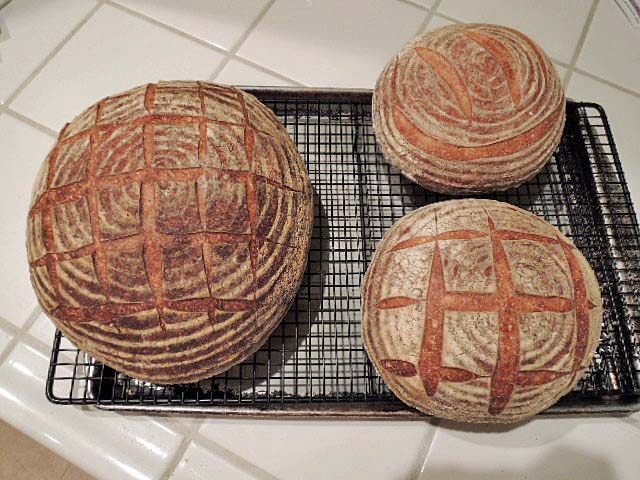 San Francisco-style Sourdoughs with increased whole wheat For breakfast toast and lunch sandwiches and whatever. 1 kg and 500 g boules.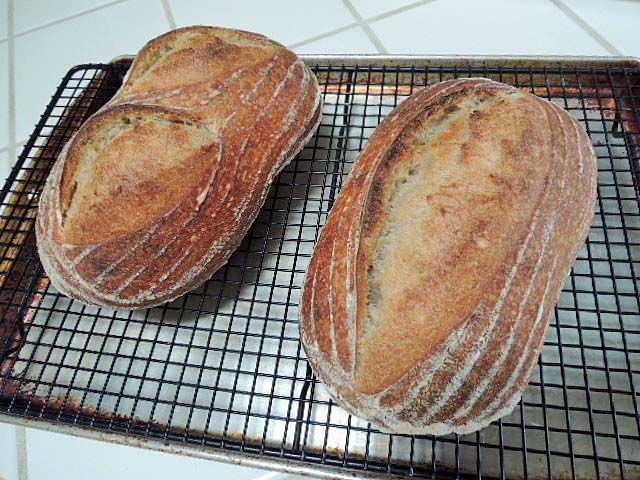 San Francisco-style Sourdough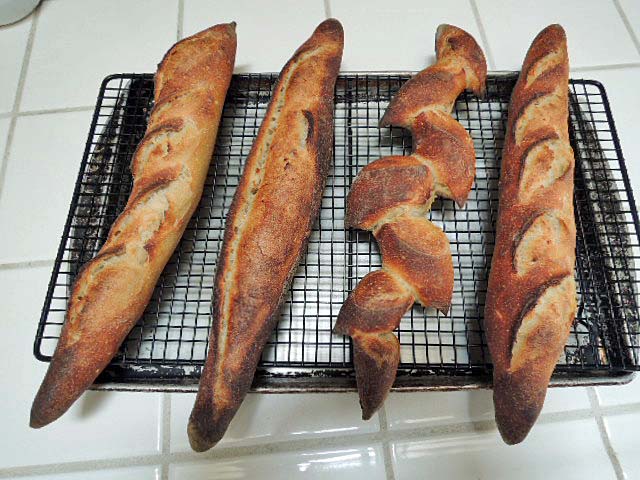 San Joaquin Sourdough Baguettes, scored various ways
Happy baking!
David