December 14, 2013 - 11:35am
I'm lost - how to add sourdough to my breaddough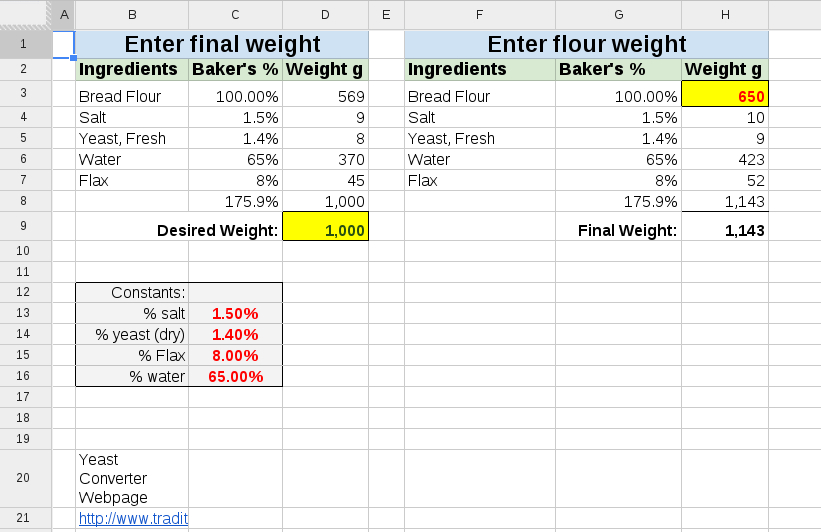 Hello fellow bakers,
I'm at a loss and need some advice.  I have been baking spelt bread with yeast for a while.  It worked well but I really want to use my spelt sourdough starter instead of yeast (instant),  First of all my sourdough starter is very watery. I followed the recipe on this page. 
When I tried to bake with it I didn't know how to include it into my baker's math (see image).  My dough ended up to watery. The spreadsheet says fresh yeast, but I use instant dry yeast for now.
How can I calculate the amount of water and flour when using my spelt sourdough starter?