December 14, 2013 - 9:41am
Detmolder Light Rye w/ Scald (25% rye)
Now that I've jumped into the world of heavy rye breads and learned the infamous detmolder three stage build I got curious.  If it makes for the best dark rye's couldn't it make for an excellent light rye as well?  
I'm pretty happy with the results.  Tons of flavor for a light rye here.  Nice sour notes in the crumb (more after a day or two) with a sweet and crunchy crust.  Toasts up amazingly.  This is my white sourdough  
More testing needs to be done.  
First off I'll have to make the same formula with just a rye sour and see if skipping the detmolder detracts from this breads quality (I'm pretty sure it will at least shorten its life span)  I just finished these loaves I made last Sunday on Thursday and they were still moist on the inside and just starting to get truly staled. I leave my bread cut side down on a cutting board and avoid putting it in bags.  I figure I get to experience the loaf in all of its stages of life.  
Next test would be to see if cold bulk or final fermentation would add or detract from the loaf.
And of course there is increasing the amount of Rye.  
Finally I also used the same dough to make little rolls topped with Coarse Salt and Caraway which were also great.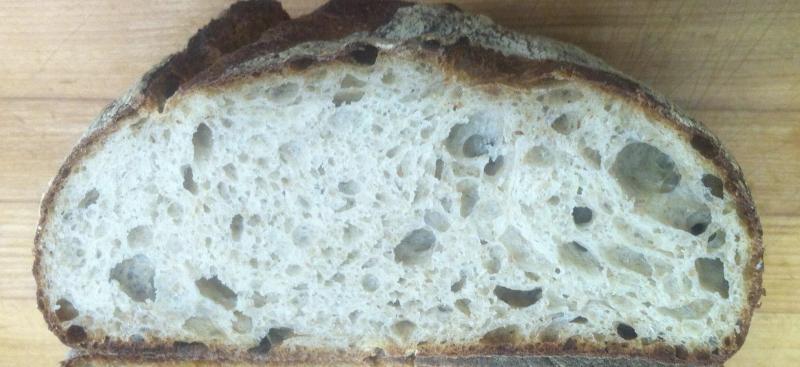 Sorry no  pictures of the rolls.  
the loaves were 1 kg batards and the rolls were 100g.  
Happy Baking
Josh