December 1, 2013 - 7:20am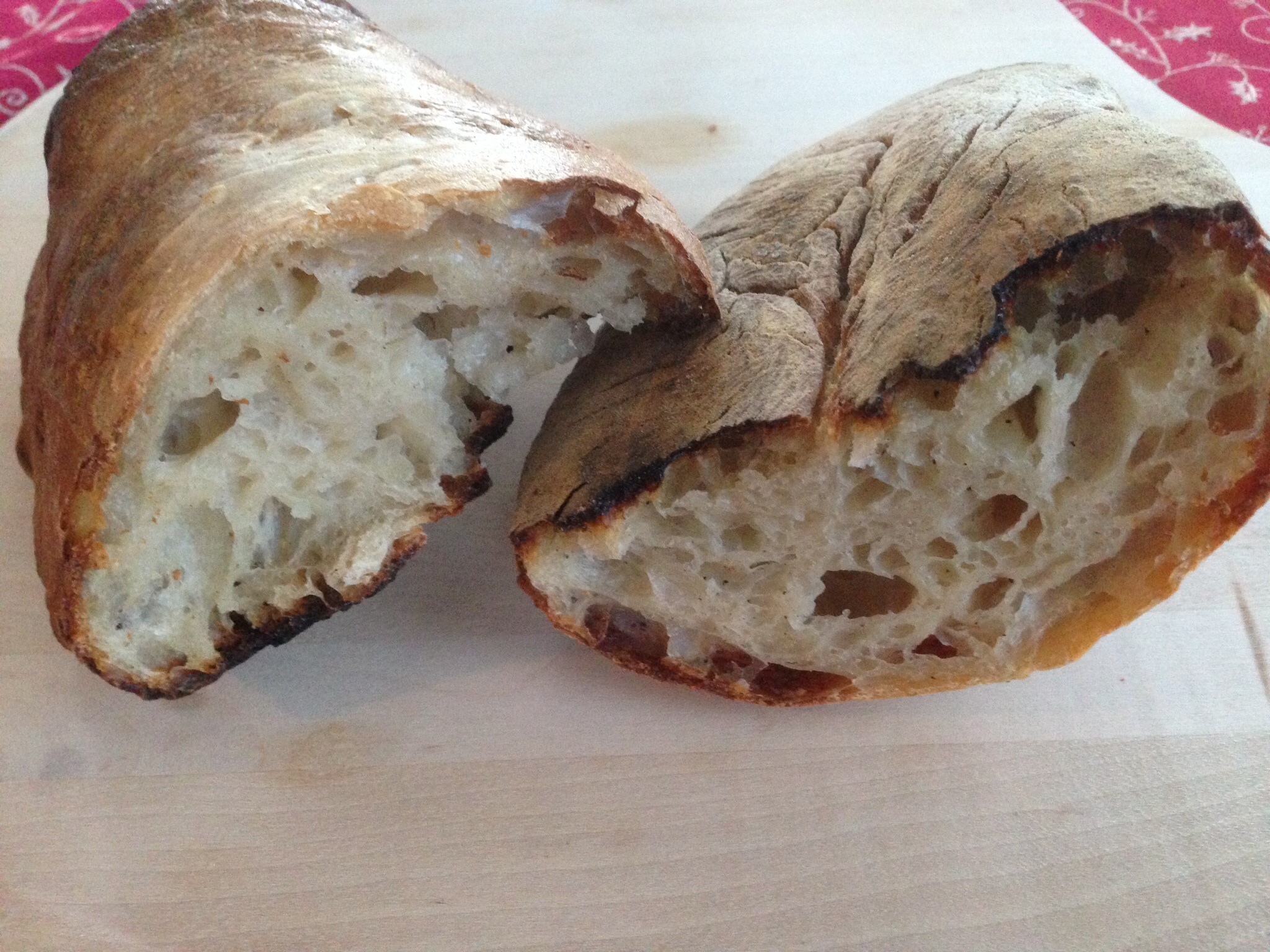 This is my first attempt to sour dough bread in my pizza oven insert on my outdoor gas grill.
Dough 70% Hydation and 10 % starter. oven temperature was around 450 Deg f uisng two burners on grill (on low), Bake time was 25 to 30 minutes. I used my misto to spray each loaf with couple of time during bake.
The crust was too hard, not sure if it is suppose to be that way... I like it to be softer. 
I like to learn how to bake artisian bread in my pizza oven insert.
Regards,
Bert