December 1, 2013 - 7:12am
I love Jewish Rye, but haven't quite got the angle on getting people who didn't grow up with it to love it.   My latest attempt - replace caraway seeds with charnushka.   At least it makes a dramatic presentation.   For good measure I also made a durum levain with black instead of white sesame.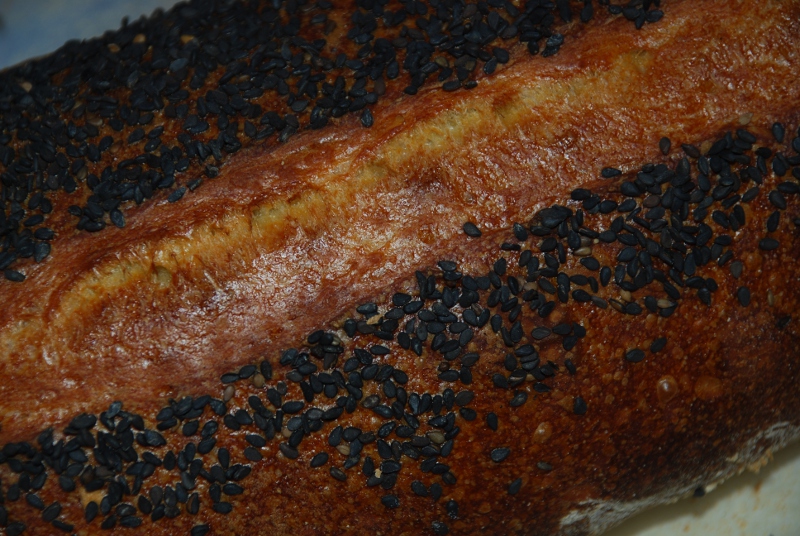 I'm still struggling with score openings in my convection oven.   Haven't quite got the right combination of temperature, time, and humidity.  The rye bread seems to shrug it off, but not the more tender whites (and yellows.)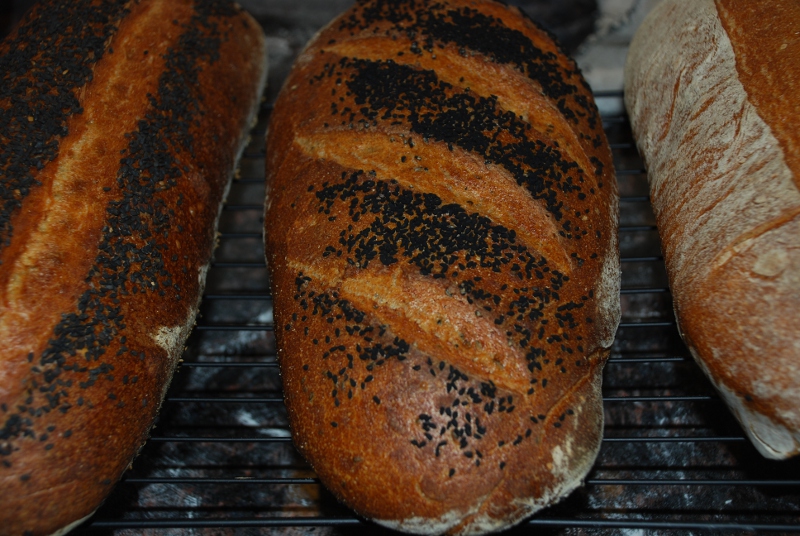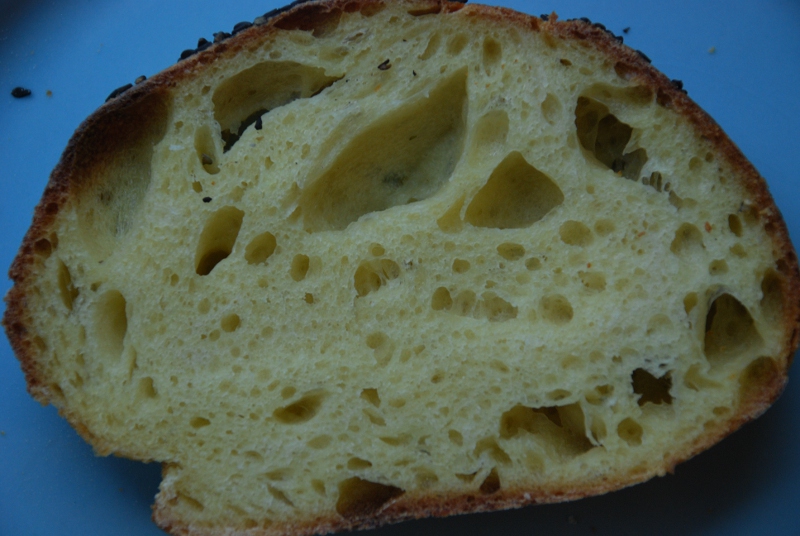 Thanksgiving leftovers. Bread.   It may take awhile to cut into the rye.  More to follow.