November 30, 2013 - 11:21am
Banana Bread Formula from Childhood
When I was a child, our home didn't typically have desserts and junk food around.  My father was a health nut (and still is at 72), so any unhealthy food would be frowned upon.  Hiding a bowl of chips and eating them quietly became an art form that my brother and I mastered through the years.  My mother did however bake banana bread often and it became a 'healthier' dessert for our family.  Less sugar and relying on very over ripe bananas to provide the sweetness...using olive oil in lieu of butter/margarine gave it that nice richness without the 'bad' fat.
This recipe is still a go-to for winter time comfort in my home.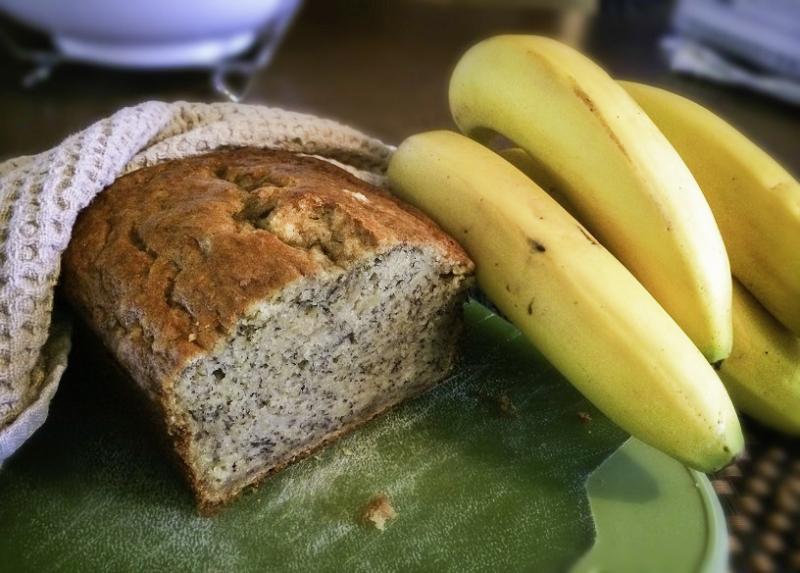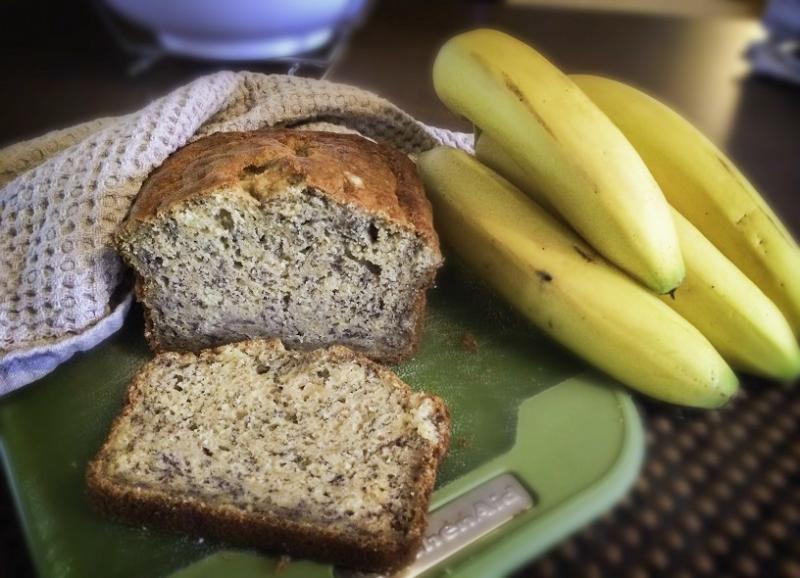 Formula
Mama's Healthier Banana Bread
Ingredients:
1 ½ cups flour
½ cup sugar
2 tsp baking powder
½ tsp baking soda
½ tsp salt
2 eggs
Few drops of vanilla extract
3 large or 4 small frozen bananas, mashed
¼ cup oil
¼ cup water
1 cup chopped walnuts (optional)
 Directions:
Preheat oven to 350 degrees.  Combine all dry ingredients and wet ingredients in separate bowls.  Pour wet mixture into dry and stir just until combined (do not over mix).  Pour into greased, disposable foil pans.  Bake for 50 minutes or until a toothpick inserted into centre comes out clean.
No, not mind blowing, but a nice formula for those who like this bread but would like it to be a bit healthier.
John