November 22, 2013 - 12:39pm
We 3 gmas baked Alaskan Sourdough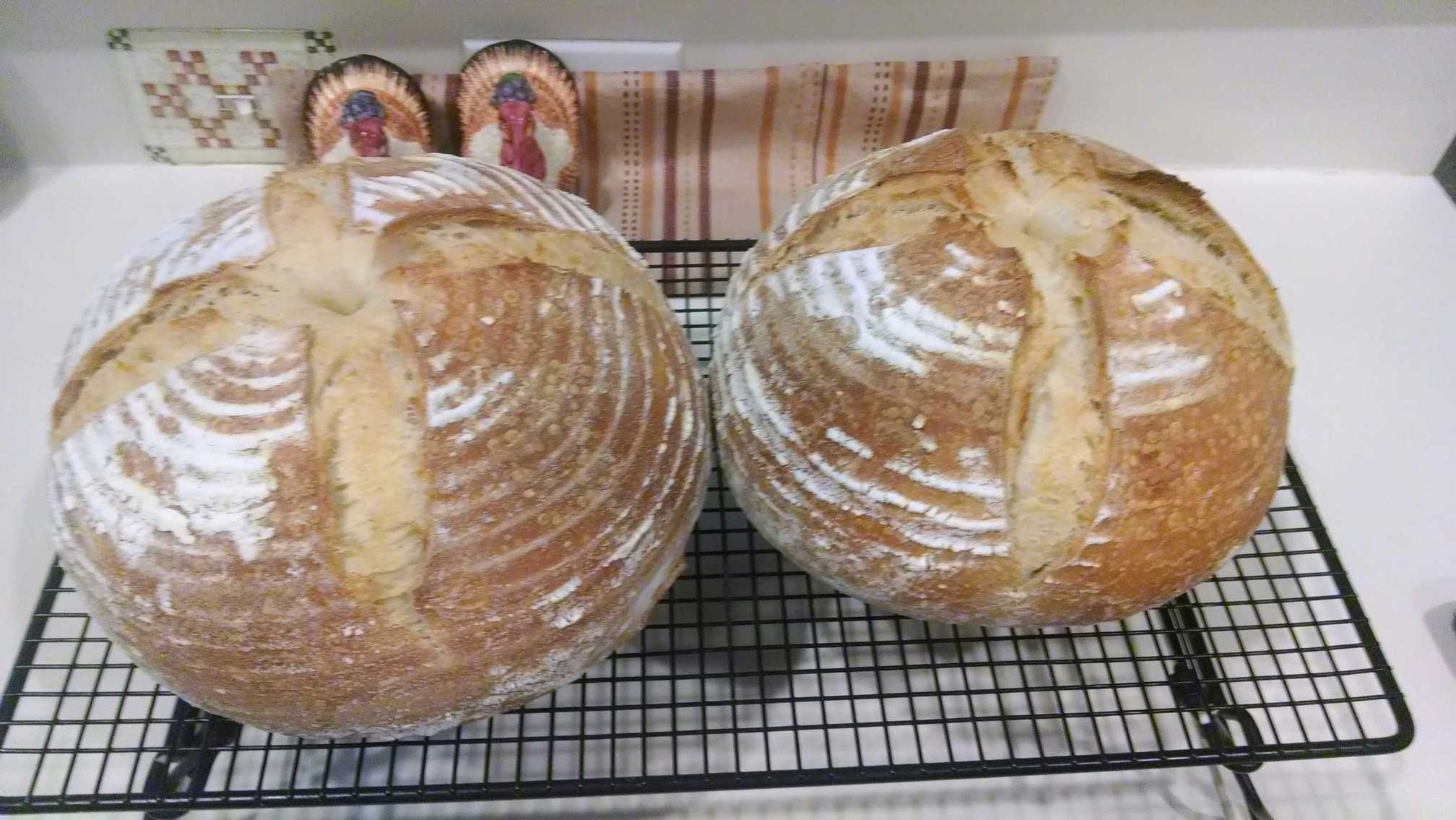 This week started with Barbra tossing out the idea to make Alaskan Sourdough... Me spotting a comment from another TFLoafian about Lucky Clover Trading Co...and Helen sending for Brotforms for she and I... Now, we two younger sisters can have breads that look like our sister Barb's beauties. We were so excited to try the proofing baskets it was all we could do to wait for baking day!!! As you can see by Helen's loaves, they worked very well.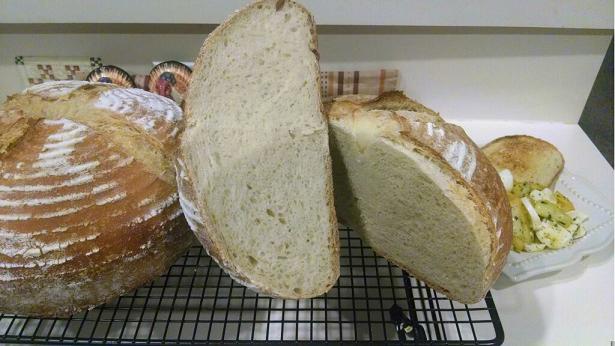 This is some wonderful looking bread. We were both very lucky as beginners with this method, to not have a bit of stuck dough. What fun!!!
  Helen has it going on here! These are homegrown tomatoes, homemade mozzarella, homemade sourdough and homegrown herbs! If she starts making plates, she will really be over the top!!! As if this were not enough... below are the rolls she made for a potluck... (she also made a carrot cake, shhh!)....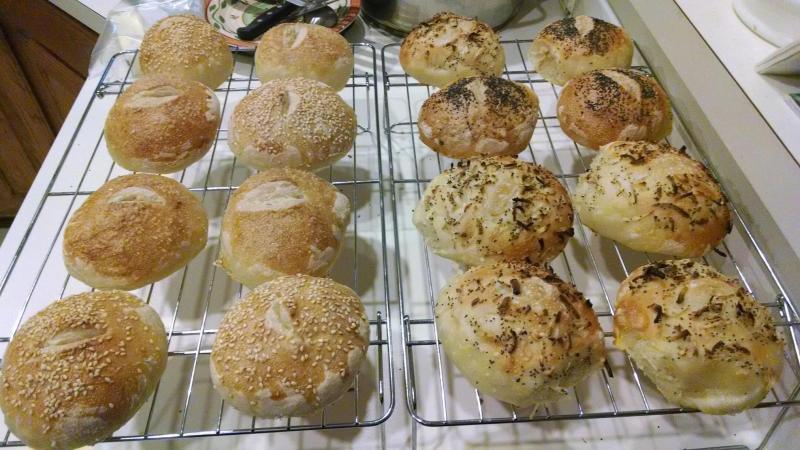 Barb only sent this picture of the loaves in the oven... because like Helen, she was multi-tasking... her Sourdough looks amazing.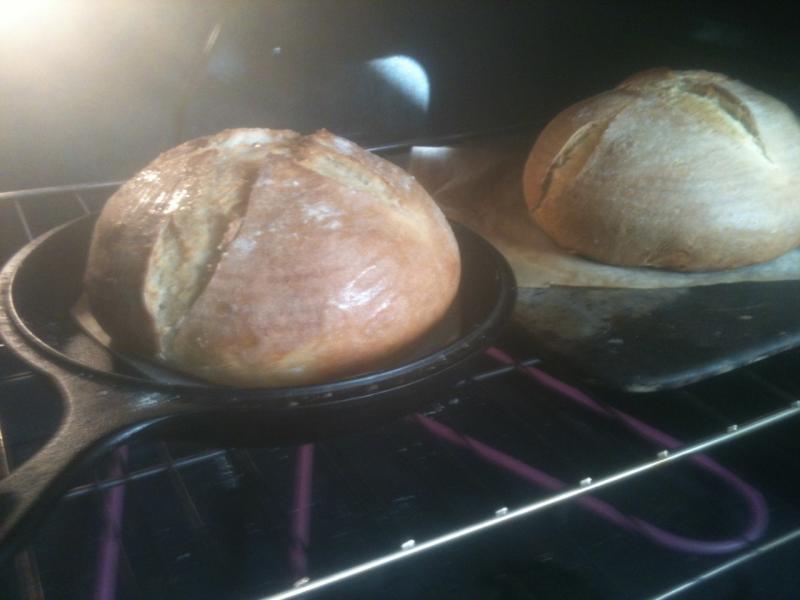 BUT... check out these SPUDNUTS! Doughnuts with a potato based dough... If you have never had them... you need to check them out... LOVELY.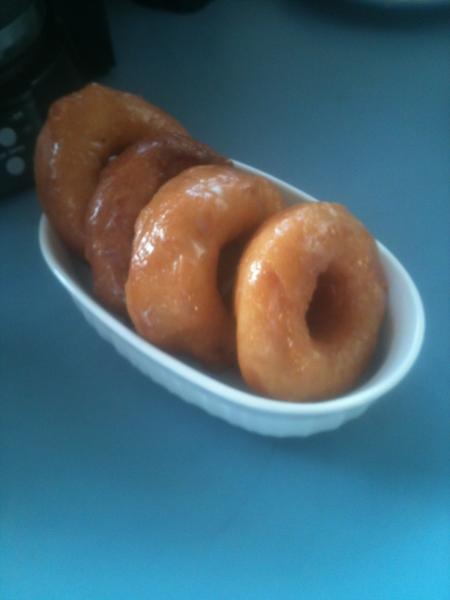 Thank goodness... for the Grand kids... to help eat these up... so hubby doesn't get too many and put his blood sugar through the roof.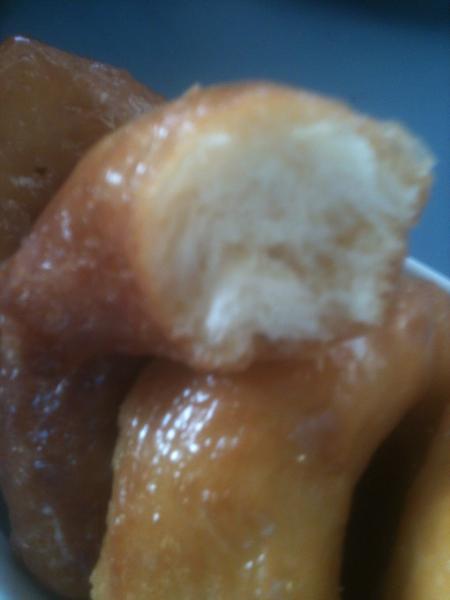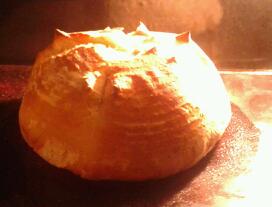 It seemed the time for doughnuts... at my house too... here is my Alaskan Sourdough.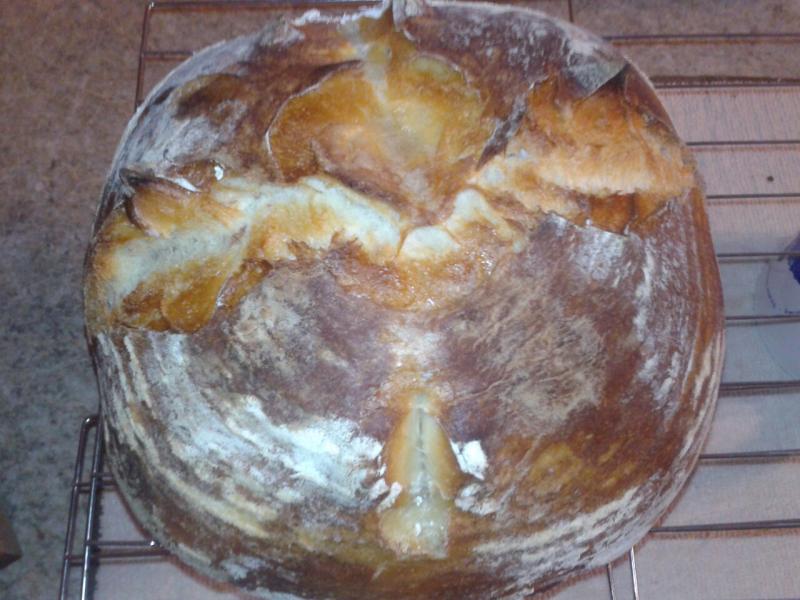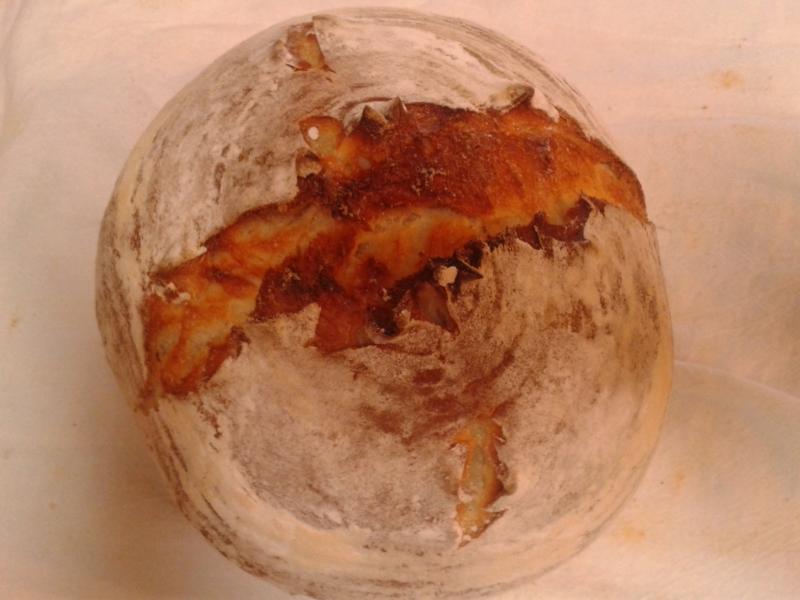 and below are my
Sour Cream Old Fashioned doughnuts... with whimsically placed holes!!!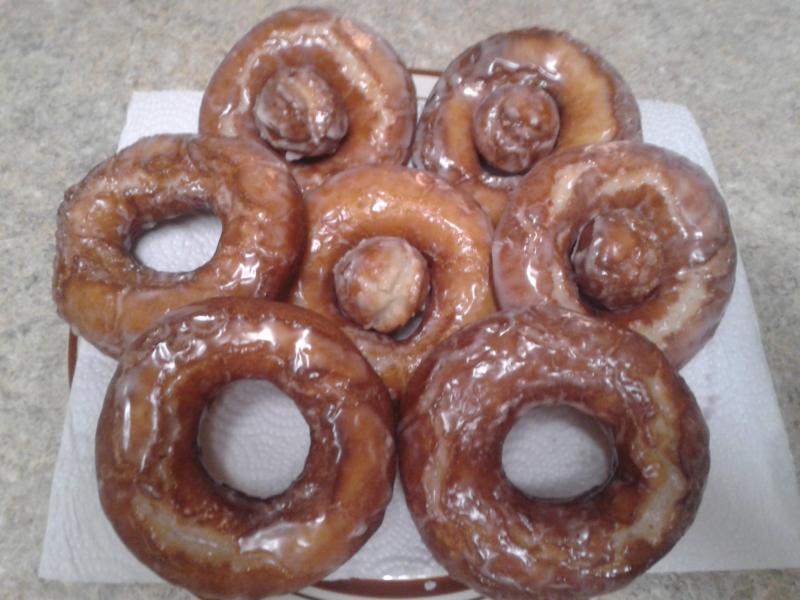 We now have more tools to work with and are going to have a great time trying out different recipes in those proofing baskets... It is Helen's turn to choose the bake for next week...I am thinking it might have a Thanksgiving theme... LOL
Happy Holiday Baking everyone... 
Barbra, Diane(me), and Helen