November 14, 2013 - 3:06pm
Why I bake bread: Reason #27b
It's a "cheap thrill." 
I don't seem to habituate to the high from taking a beautiful loaf (or two, or four) out of the oven.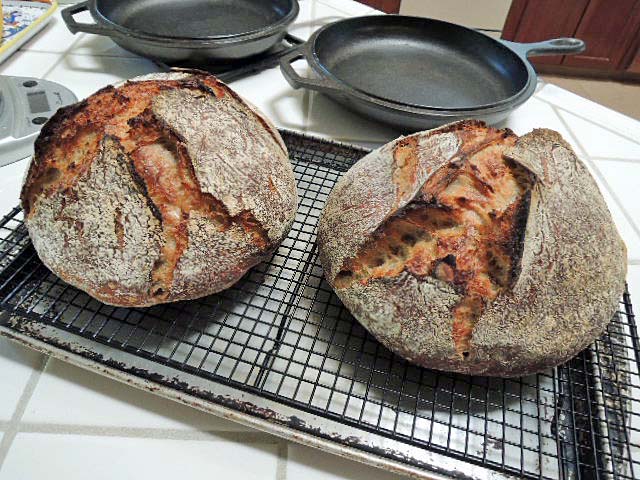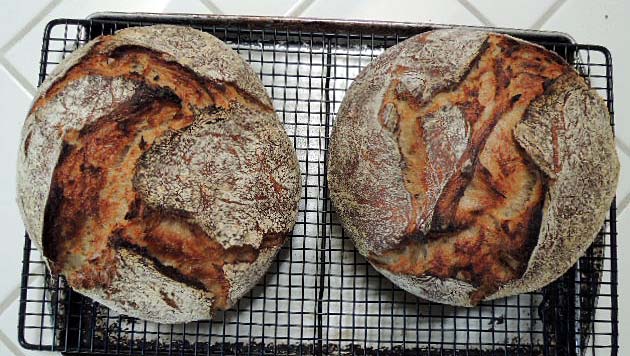 "Overnight Country Brown" loaves from FWYS
I finally remembered not to seal my seams too well and to proof the boules seam-side down in the bannetons!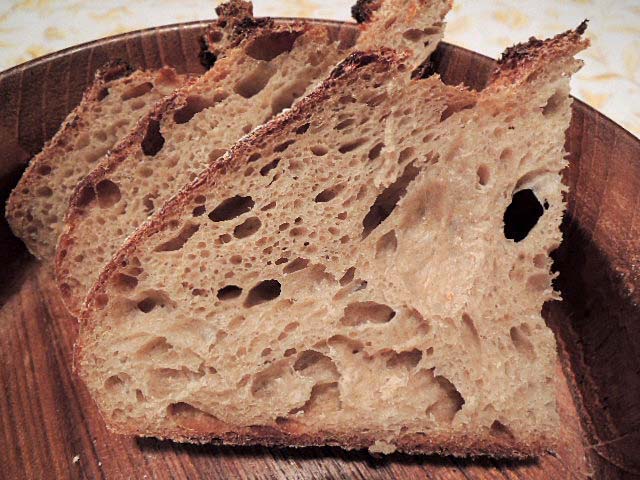 The crust is crunchy and chewy. The crumb is quite chewy. The flavor 4 hours after baking was mildly sour with a prominent whole wheat flavor. Typically, the flavor of my mixed flour breads meld and mellow by the second day. This is very nice now, but I expect it to be even better tomorrow.
David