November 13, 2013 - 8:12pm
Pics of 2nd bread (sandwich, whole wheat, Dave's Killer wannabe)!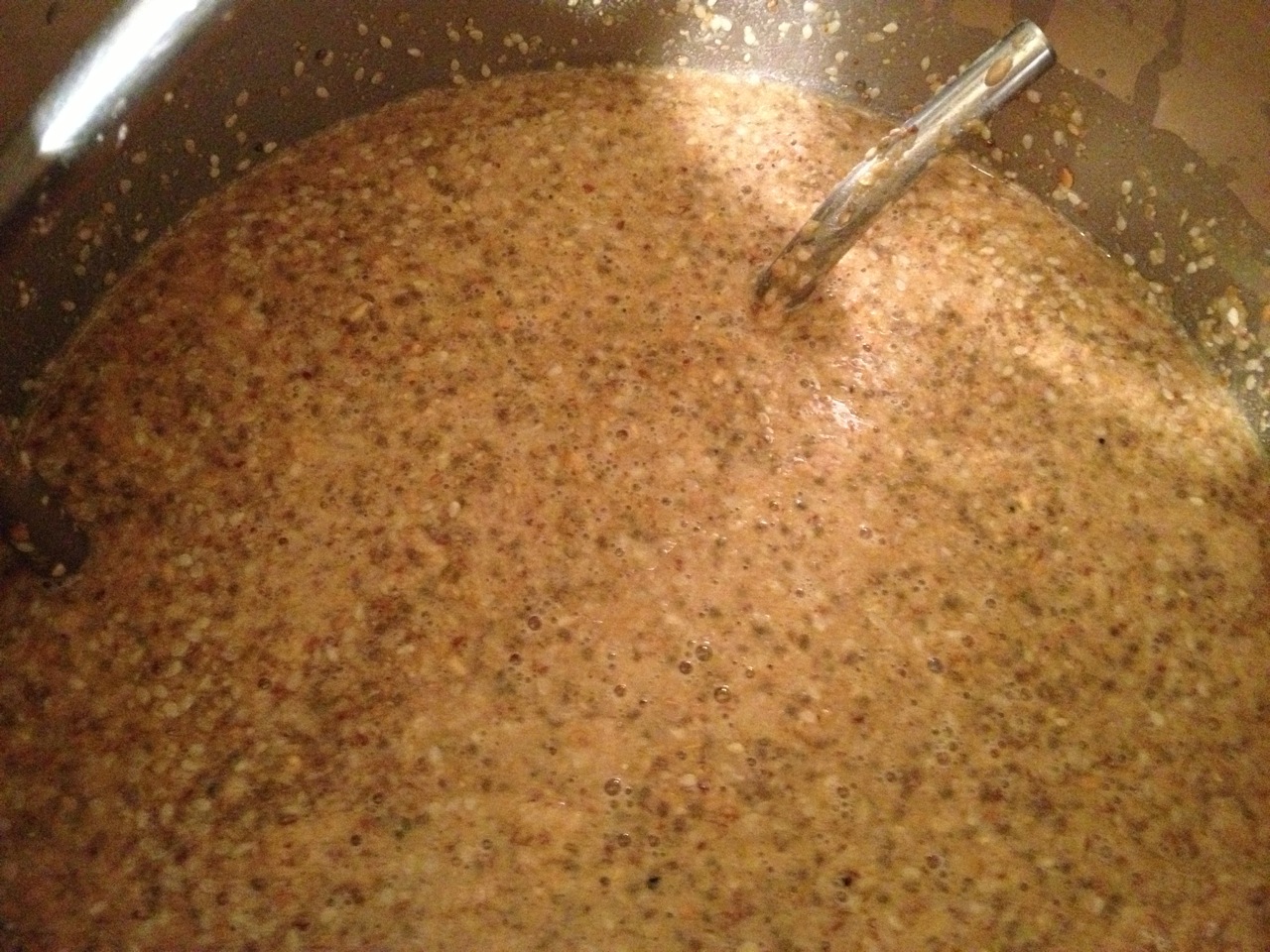 Hi folks -
We borrowed a Magic Mill DXL 9000 mixer (I think it's from the '80s) to help me decide if I want to get one of the new ones - the Ankarsrums.  Wow - I do love it!  First I made a seriously dense triple batch of cookie dough and then tonight (we made bread by hand the other night) I made a double batch if a recipe I found online that's attempting to be like one of Dave's Killer Breads (full of all kinds of seeds).  
Here are some pics, in case you're interested. :)