November 7, 2013 - 5:39pm
D sweet levain Boule 7/11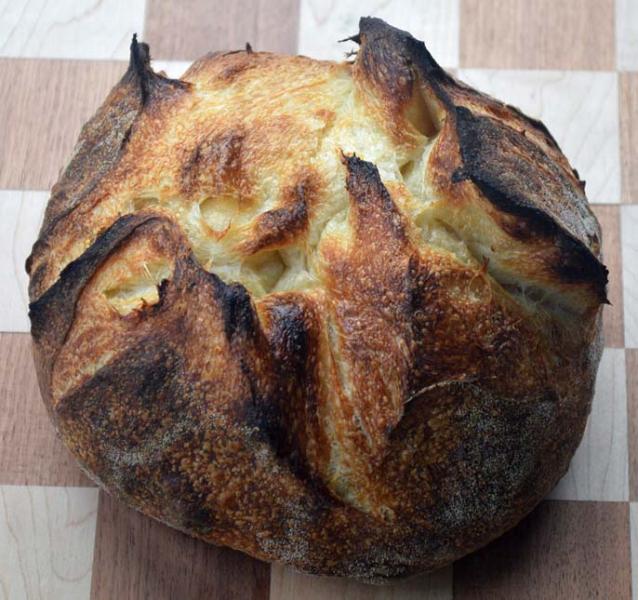 This bake was a carbon copy of my previous 2 or 3 but I added 30g Durham semolina for a flavour upgrade. I also took extra special care pre-shaping and shaping. When I was folding the boule, I made sure that the seam was sealed along the entire fold, a details that had escaped me the last couple of bakes and in baking, I am finding the beauty is in the details. This care and attention to the shaping has finally resulted in the crumb I was seeking. The semolina added a nice taste and colour and I really liked this bread today at lunch.
Agian proofed seam side down, with WELL sealed seams, baked seam side up and scored ac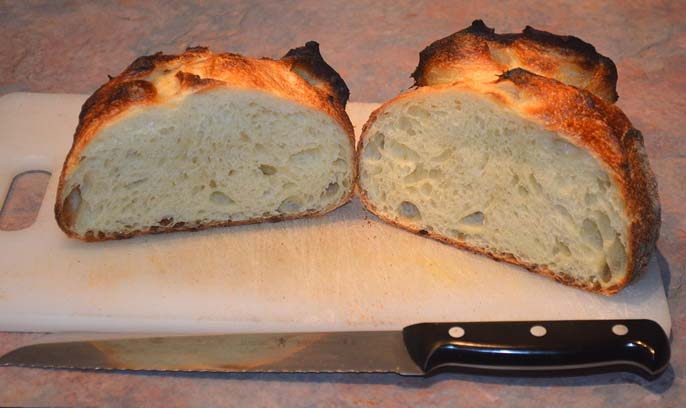 Well I am coming up on 3 weeks for the yeast water and I think it is time to do another YW levain loaf and see how the flavour has improved with some aging. The YW smells wonderful! Once again I used YW and sweet levain for the bake. I have another batch of soft, pull apart dinner rolls going with the YW/ SL build. I have written myself instructions so I get it right this time!
Happy baking! Brian