November 4, 2013 - 12:25am
Whole Wheat Sourdough From "CRUST" and Pastry#6
Two weeks ago, we made some cup cakes and muffins. Techniques like creaming (beating butter and sugar first), and all together were essentially what we used for cupcakes and muffins. Foaming technique was not used here, only for sponge cakes that require no soda or baking powder. This lesson wrapped up the baked goods section, and we were scheduled to start cold and hot desserts next.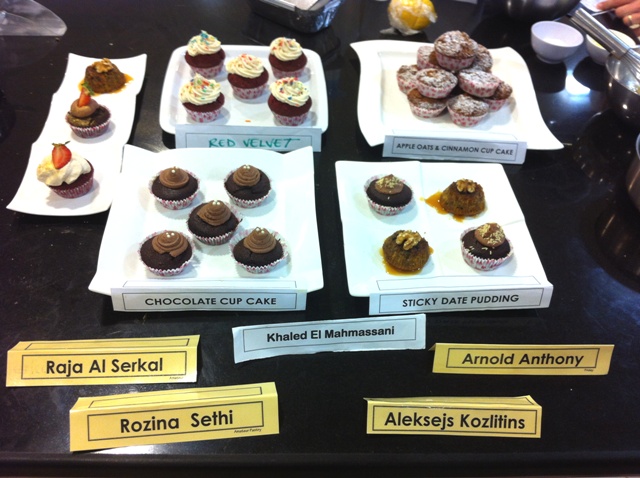 For bread, I wanted to give Whole wheat bread recipe from Richard Bertinet's book: "CRUST" a whirl. The bread is 50% whole wheat sourdough that calls for a stiff sourdough white levain. The dough took hours and hours to proof and I eventually had to retard it for 18 hours, after which additional warm up hours were needed to get it to proof well. I have mixed the bread as advised by Bertinet, i.e. slap and fold, but in hindsight I should have mixed the dough a la Tartine book. The reason being that I would mix the dough into a somewhat stiffer texture, autolyse it, and then add the additional recipe water, levain, and salt which can reduce the strain slap and fold has on my back.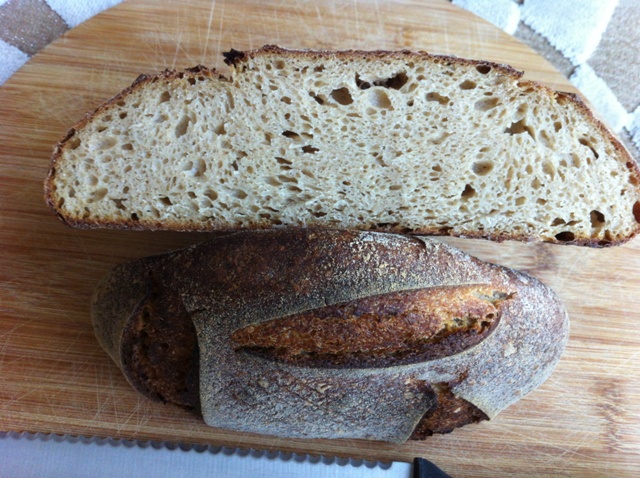 I've sampled this bread with some cream cheese and it is sour! yet very nutty and sweet at the same time. The crumb was moist, and the crust was crispy and slightly chewy. I still don't know what the perfect accompaniments for this bread are, but anything mild should be ok. It is a good bread, but if I were to do it again, I'dd add some wholegrains flour to the levain to boost its leavening ability.
-Khalid