October 18, 2013 - 9:55am
FRENCH MEADOW ORGANIC EUROPEAN RYE BREAD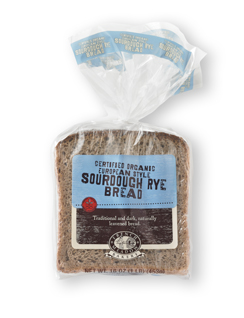 A bakery by the name of French Meadow Bakery in St. Simons Island, GA.  makes a bread called European Style Sourdough Rye bread.
Described as :
If you like traditional, hearty, dark breads, you'll love our naturally leavened European Style Sourdough Rye. This dense and hearty rye bread is authentically naturally leavened and made with 100% rye, natural spring water and salt. It's perfect for a Reuben sandwich with pastrami, Swiss cheese and sauerkraut.
Ingredients:
Organic rye flour, spring water, sourdough culture (organic rye flour, spring water), salt.
This bread comes frozen and when thawed is extremely moist.  Has anyone tried to make this bread?
I am at a loss as to how this bread is made??  Can anyone help me...??
Richard