Sunday I finally got a real baking day in. It was the first time in... 2 months? 3 months? A very long time.
I started with the Sourdough English Muffin recipe that Kjknits posted a month or so ago.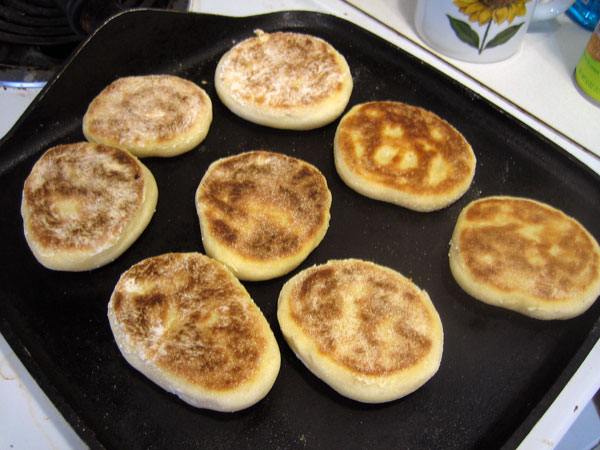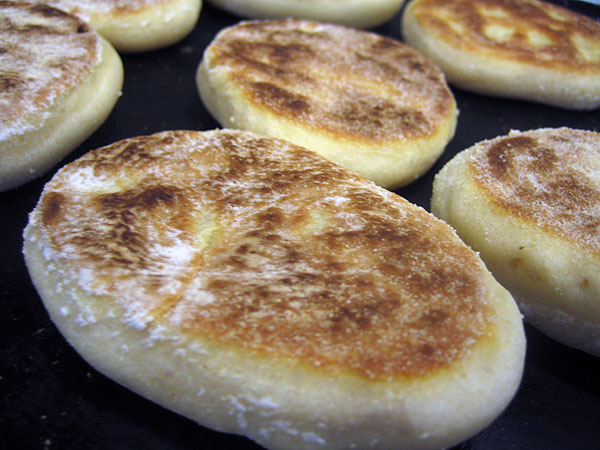 They were *amazing*. There wasn't a terribly interesting smell or anything, but when I bit into one it was just one of those "Oh, wow" moments. I will definitely be baking them again.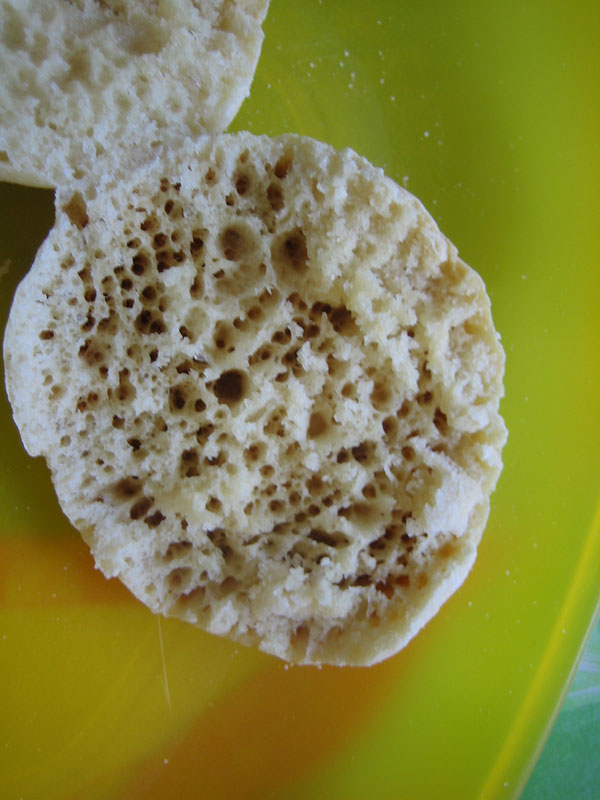 Pretty nice crumb inside.
I don't have cutter or tins, I just used a mason jar lid. The ones I was happiest with I left about 1/3 inch tall when cutting and then squashed a bit wider and thinner before cooking.
I also make something like a cross between my standard pain sur poolish and the famous no knead bread.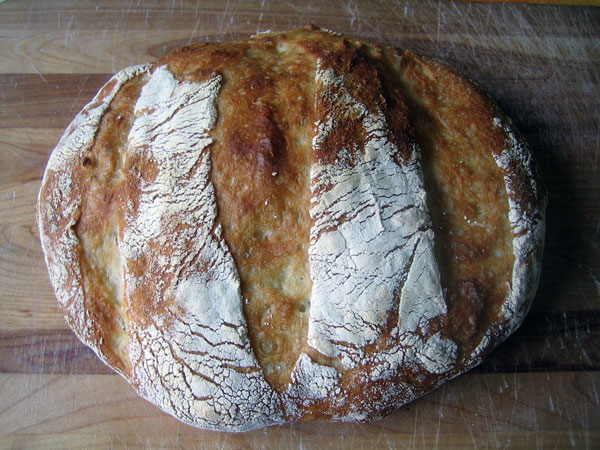 The hydration on this was quite high, probably in the 70-75% range. It spread a little more than I would have liked, but the crumb was very nice (though slightly underbaked). Particularly nice since I'd run out of bread flour and was just baking with store brand AP flour.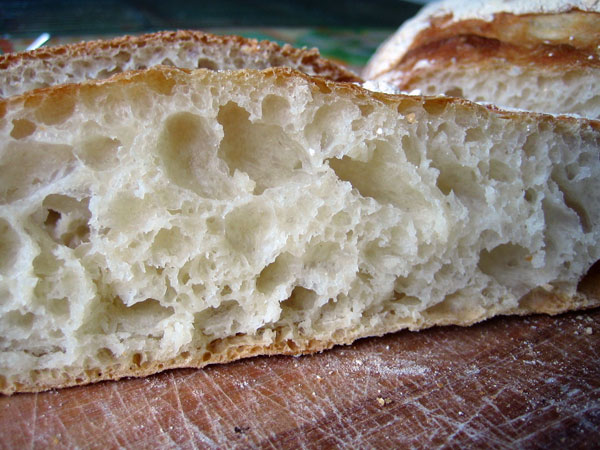 I also made three sourdough loaves...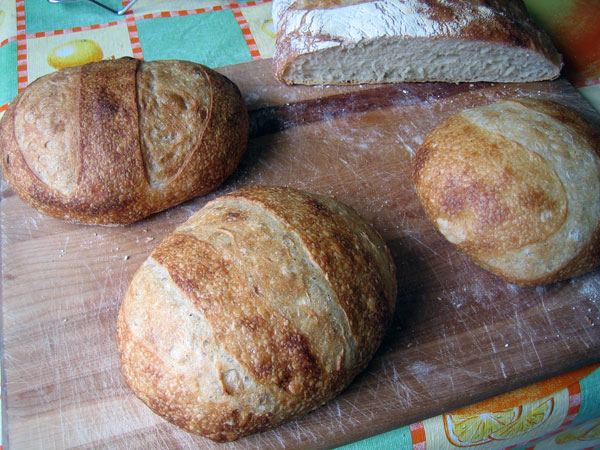 ...and experimented a little with the scoring.
I thought it looked like a yin-yang, but my wife says it looks more like the Safeway Logo.