October 13, 2013 - 3:56am
David's SFBI miche, and Pastry class 4
So, here i am again. I've been too lazy and tired to comment or blog; the weekend class is draining me off and i don't have much energy to bake anything.
First is Pasry. The last two classes (4 sessions) were on cakes which we managed to finish on time. As shown, we've baked using the foaming, creaming, and altogether techniques. A shining example of the altogether was the chocolate cake; the queen of all cakes which brought an end to our cakes lesson.
Next week is: yeasted products!  Two days, to accomodate the useage of preferment i guess. I'm so excited :)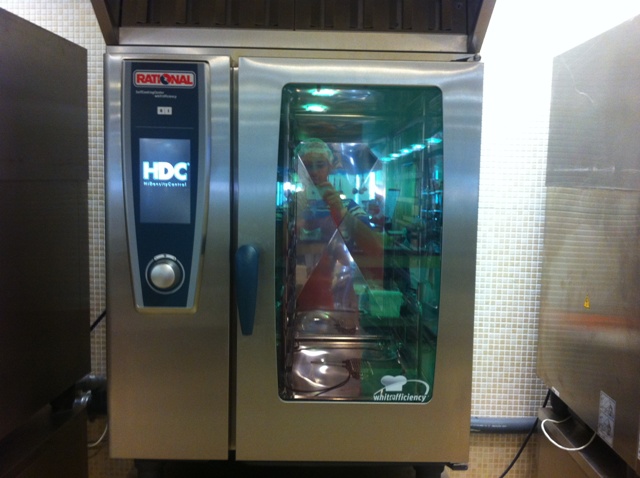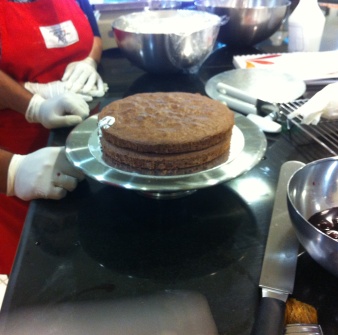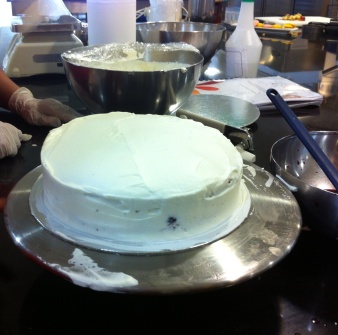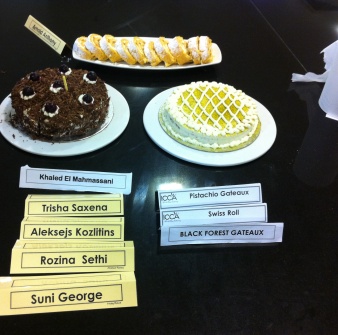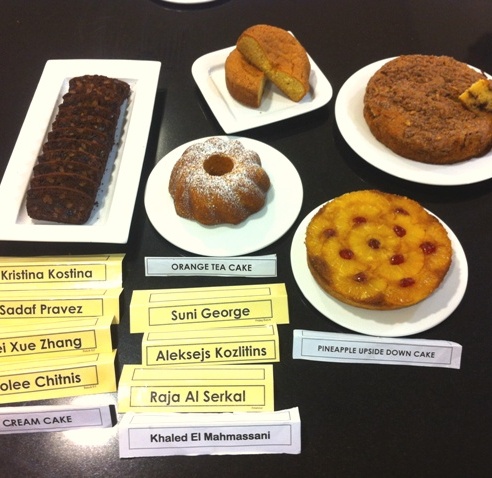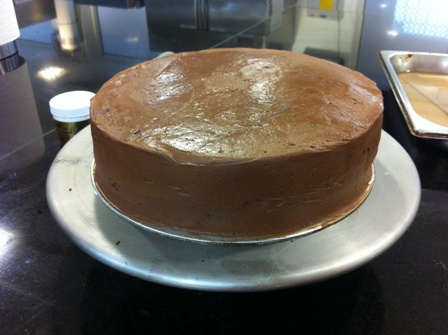 The cake was almost entirely decorated by the Pastry Chef, not us.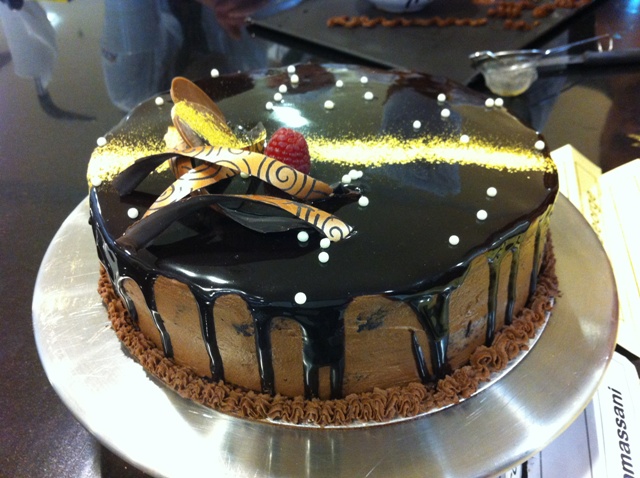 For bread, i chose to bake an SFBI miche that David Snyder blogged about often.  I wanted to stay true to David's recipe but i didn't, BIG MISTAKE!  The recipe's dough was somewhat stiff and considering the freshly milled whole wheat flour, i decided to increase the hydration to roughly 80%. The second deviation was to retard the shaped loaf for 21 hours instead of David's overnight (for scheduling purposes). On the day of baking, i removed the dough from the refrigerator and allowed it to sit for an hour while the oven was heating. The dough was well risen, and in very good shape. I preshaped , shaped, and molded it into a lined bowl. When ready, the dough was loaded into the oven with steam apparatus in place. I peeked through the oven glass, and watched the dough spread to a typical Miche disc.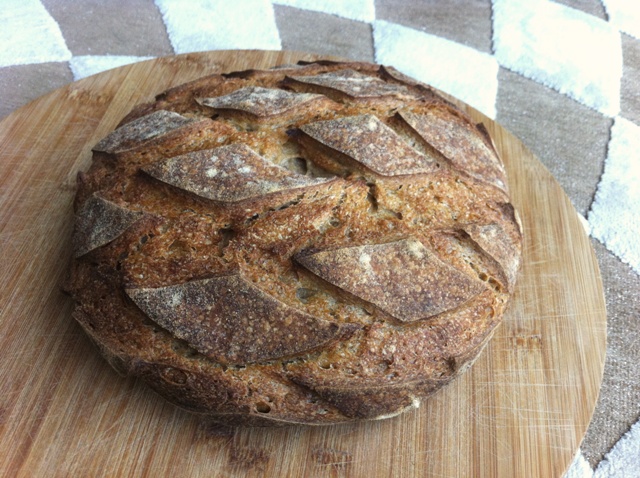 The bread's flavor was very nutty. sweetish and wholegrainy, and packed a good deal of nutrition. I'll definitely have another shot at the formula soon, with-out changes. Thanks David!
-Khalid