October 2, 2013 - 12:31am
Whole Wheat Multigrain and Pastry Class #3
And my Pastry class continues. Last weekend ,we've started the cookies/cakes class with a theory lesson for half the day on cakes, batters, and creaming/foaming techniques and trouble shooting cakes. This particular lesson will be split into 4 classes. Here is a picture of the cookies made by all of the class (Mine and my team mate's are the ones on the cooling rack; they were uneven and somewhat ragged).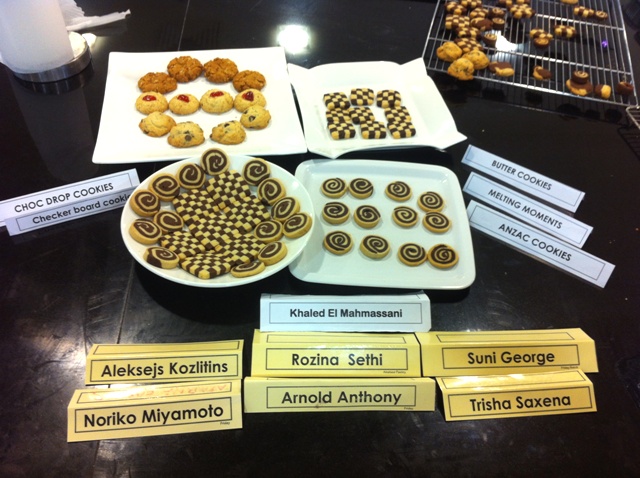 During my last visit to the supermarket, I've picked up a flour that has stirred my curiosity for a while. It is the latest addition to Waitrose's line of organic flours. I wanted to try it in some recipe, and what better than my Trusty Whole wheat multigrain.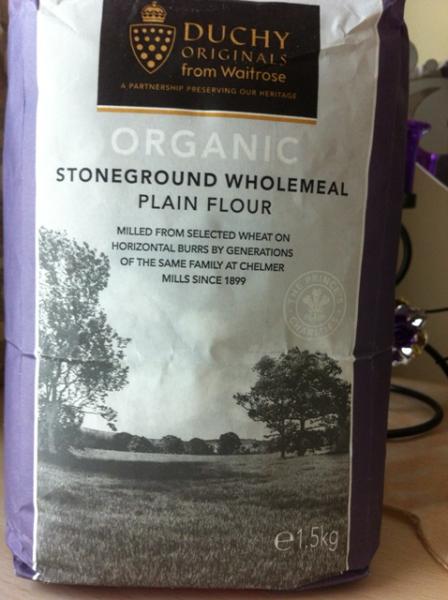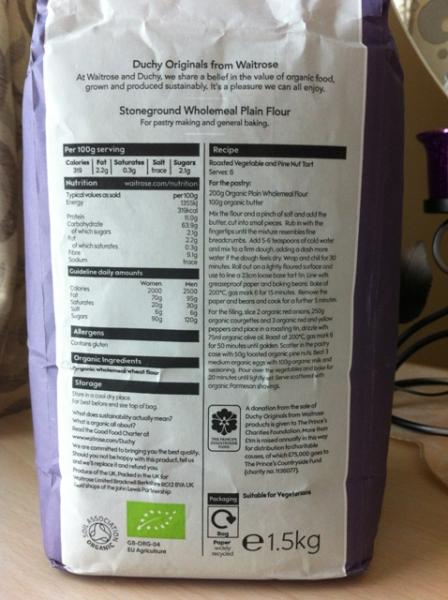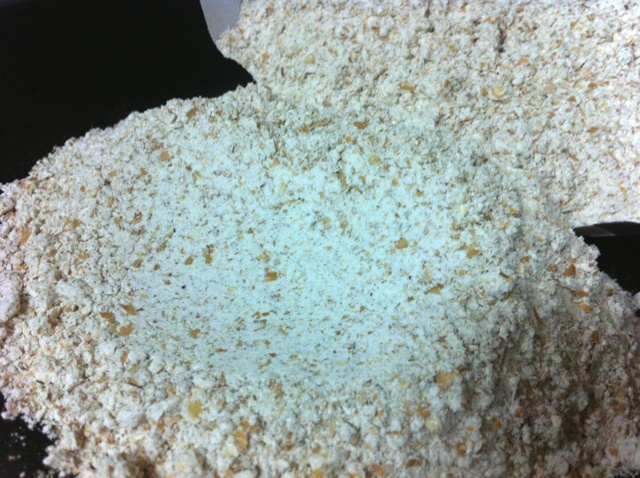 I'v used cornmeal, flaxseeds, and Dark Rye bran for the hot soaker. my main deviation from Hamelman's recipe was to use ½ a teaspoon of instant yeast in the final dough, instead of 1, and retarding the dough for 24 hours. The dough was mixed at 5:00 pm the day before yesterday, and at 5:00 pm yesterday it was removed from the fridge to be shaped and baked.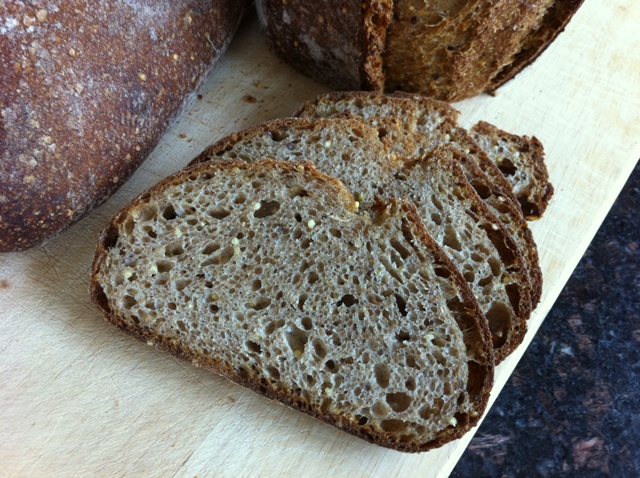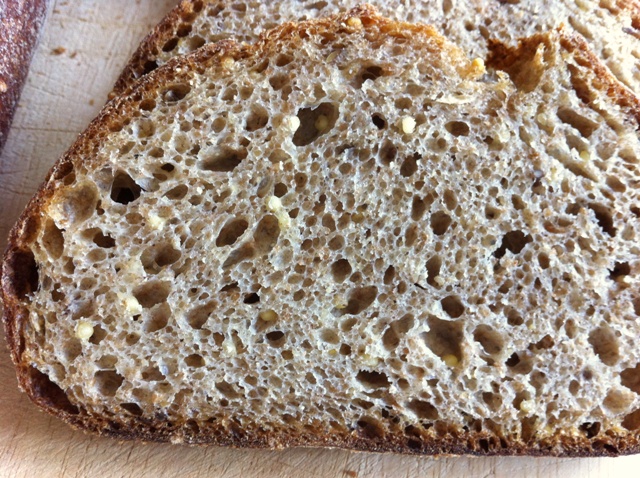 The bread is good, with solid multigrain flavors, though not sweet as the non retarded one. The reason I've added the yeast into the final dough, was that I had suspicions about the health of my levain. My White liquid sourdough starter has collapsed completely when I wanted to creat a levain fom it, which could have been bad to the yeast health in the levain. I now believe that my worries were exaggerated.
-Khalid