What to do on a wet weekend.
With the remainder of the household in the garage or asleep time to use a coolish oven to full potential so ... tried-and-tested recipes yield a batch of digestive biscuits; a boiled fruitcake; a 14" pepperoni pizza and a pudding cake with freshly picked tayberries and time to try something new.
Got this recipe from the news link on the site and sort of halved it (except for the yeast). And found it good! Result: a beautifully light and fluffy crumb with a thin crisp crust. It slices beautifully. The chocolatey colour is quite startling but the flavour quite sophisticated - mild and moreish.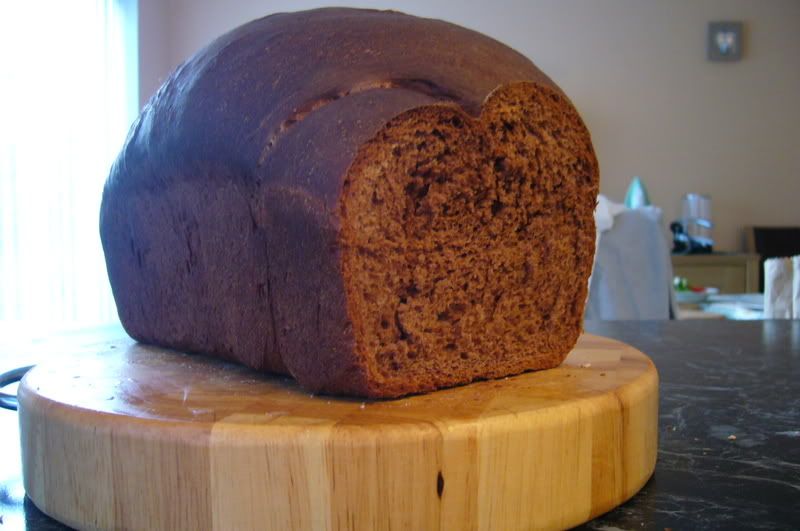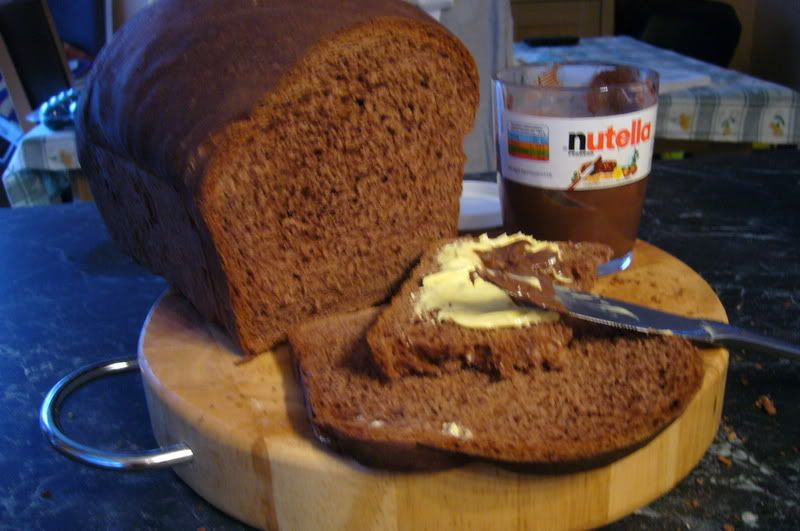 NB It wasn't great still warm out of the oven, definitely worth waiting for it to get cold when it was fantastic freshly sliced; plain, with butter and chocoholic joy - with chocolate spread. (Not very sophisticated but hey - so what!) For breakfast today it was delicious lightly toasted with butter and marmalade. This recipe may be old but a definite keeper.
Now - I think I might try this with cinnamon, chocolate chunks or a swirl of both? Also need some cherry jam .... maybe some cream cheese?