Step one: admitting you have a problem
"Hello, my name is Floyd, and I am a bread-aholic."
I went crazy this weekend. Kaiser rolls, a french bread, oatmeal raisin cookies, pumpkin bread, ciabatta, a raspberry cheese braid, honey wheat bread. Not to mention that I made a batch of apple butter, specifically for eating on home baked bread.
Next weekend, I've gotta stop. Maybe one or two batches but that is it.
Man, I'm pooped. Recipes for more of these may follow, but for now just a few pictures and comments: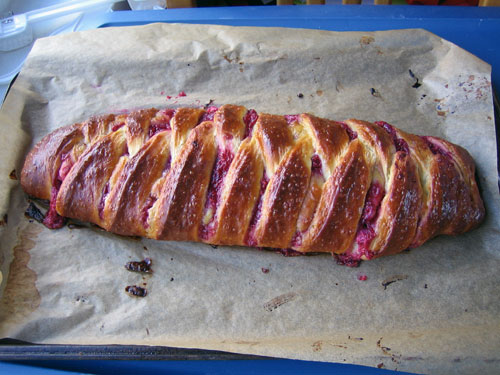 I had some leftover raspberry sauce from Saturday morning waffles that I wanted to use up, so I made this. I used the milk bread dough from the Village Baker. I think Hensberger's milk bread that I used for the braid last time is better. Either that or I overbaked it, because it came out fairly dry.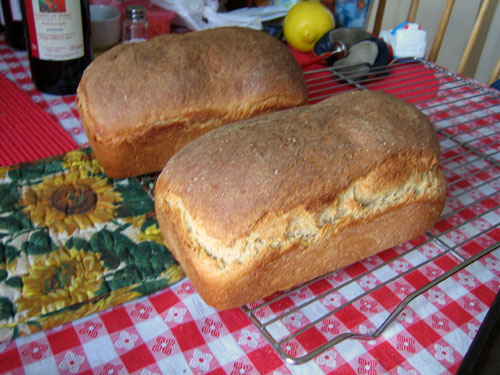 The buttermilk bread. Haven't tried it yet. It is basically this recipe. Nothing fancy but should be quite good toasted with apple butter.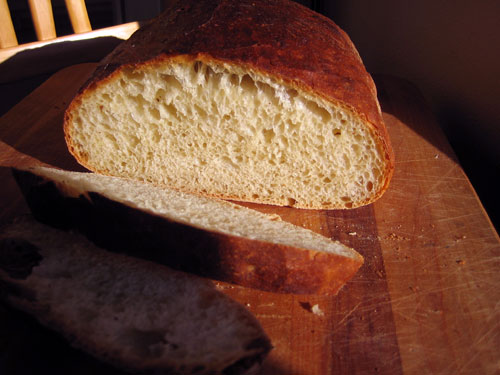 Hamelman's ciabatta again. I added a little (1/2 teaspoon) extra yeast because I wanted a break from dense homemade bread. It didn't come out quite like ciabatta, but it wasn't bad.