September 4, 2013 - 12:18pm
We 3 gmas baked Challahs - HAPPY NEW YEAR!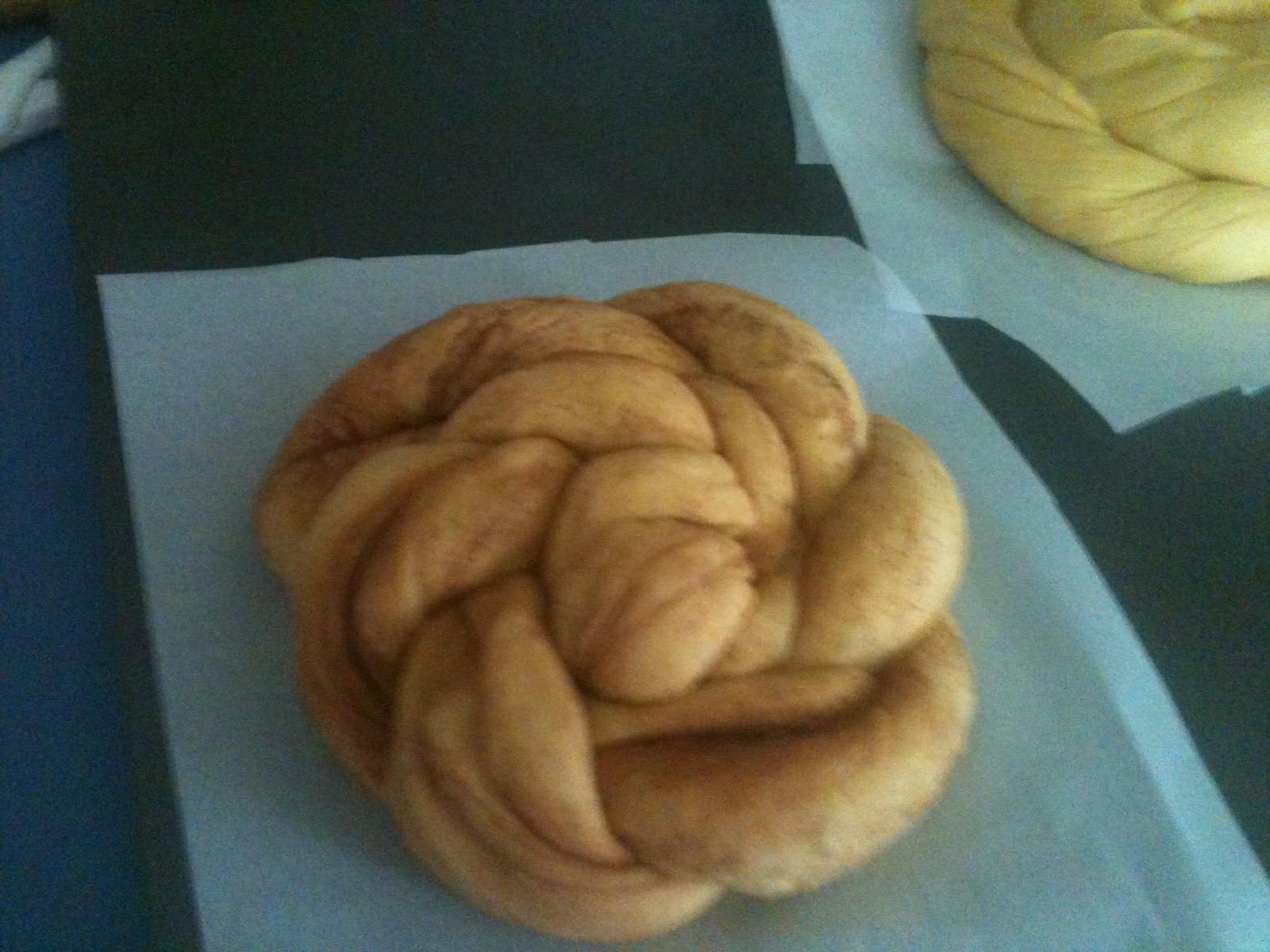 Once again... one idea... 3 great brains... all with a different take on the original idea. Barb's cinnamon brushed pumpkin challah leads in the discussion, here is what she sent as comment.
I made one from one long strip of dough with a folded strand coiled like the rose with cinnamon brushed onto the inside of the fold. In the picture it looks braided and the cinnamon doesn't show up hardly at all. The other one is strangely lighter in color. Maybe it steamed because it has golden raisins within the single strand. I coiled it like we did with the Danish. I used Maggie Glezer's Pumpkin recipe. It was a very easy dough to work with and I liked reading what i found online from it so I looked for her book - read about it on Amazon and found one on eBay for half the price! Once again, we baked the same thing in different ways. Fun baking project!
Here are more of Barb's pictures.
  This is the one that led in... after it was baked.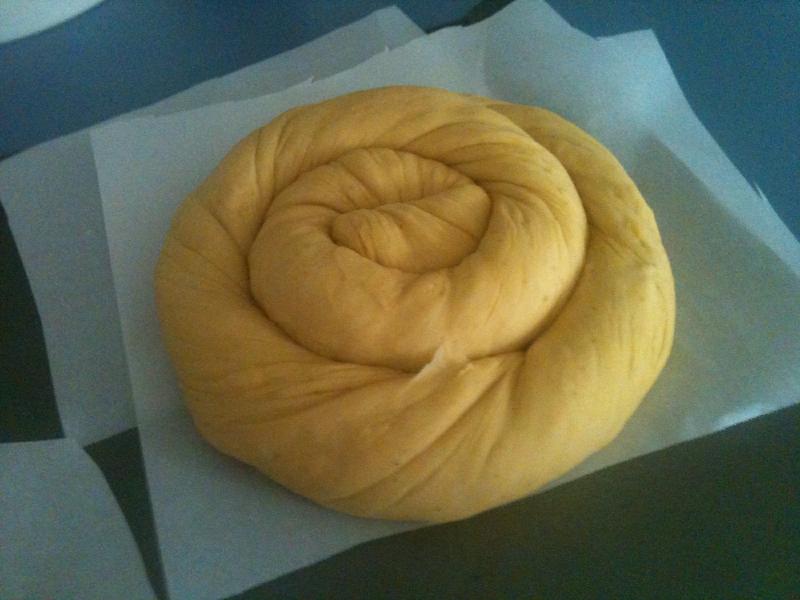 This swirl looks amazing even though it is just rising.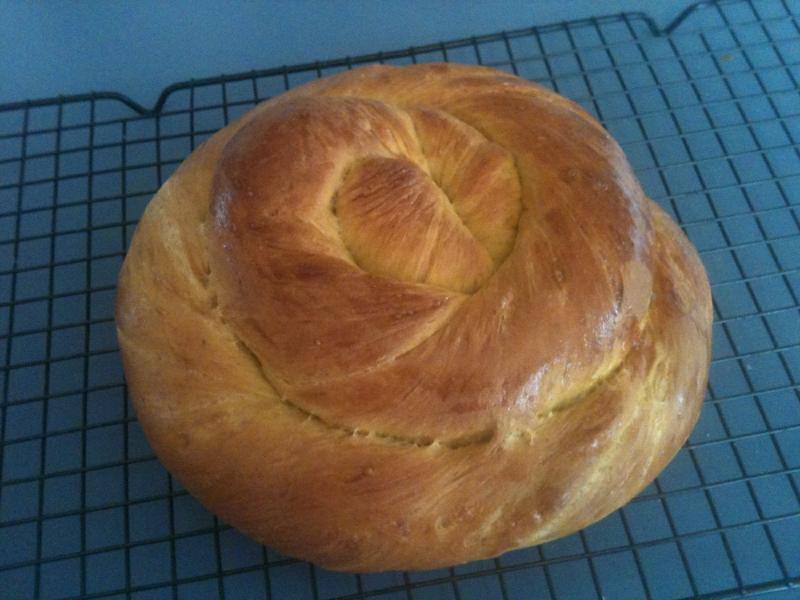 As you can see it looks even better baked.  Great job Barb! Nice rounds and great swirls and braids.
Helen used the Sweet and Rich Challah recipe in ITJB. She added a bit of saffron to ramp up the yellow coloring... very nice... She got very creative with her bird cutout and commented to me that she thought it looked like a bird in a nest... or a bird popover! I think it is a lovely work of art... too bad it is so deliciously it will HAVE to be cut! LOVELY!
Very nice color, with the saffron.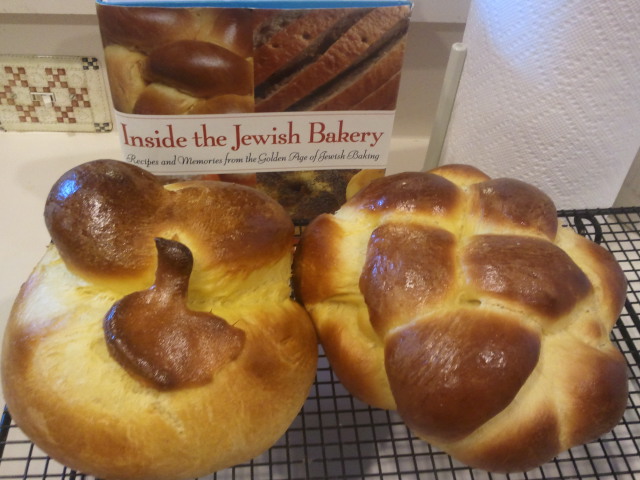 Very beautiful... here is a closer look at the bird's nest challah...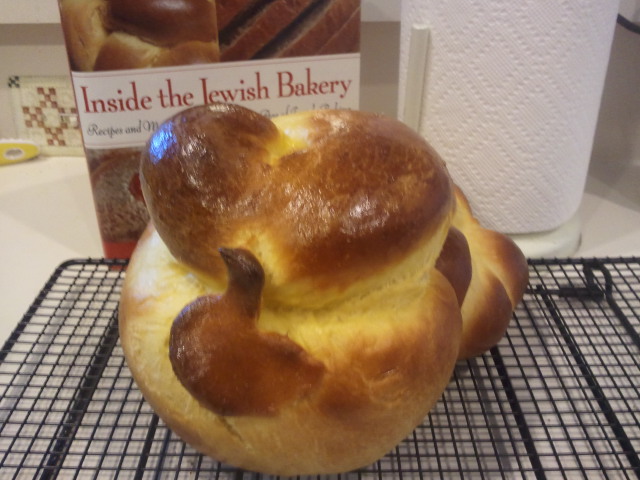 Quite artistic that Helen is!!! And as usual her braiding is very nice...
Every time I go to type the word braid... I type brain and have to correct it!!!
My braid really looks like a brain, I did a three strand, folded it in half and brought it around for the circle.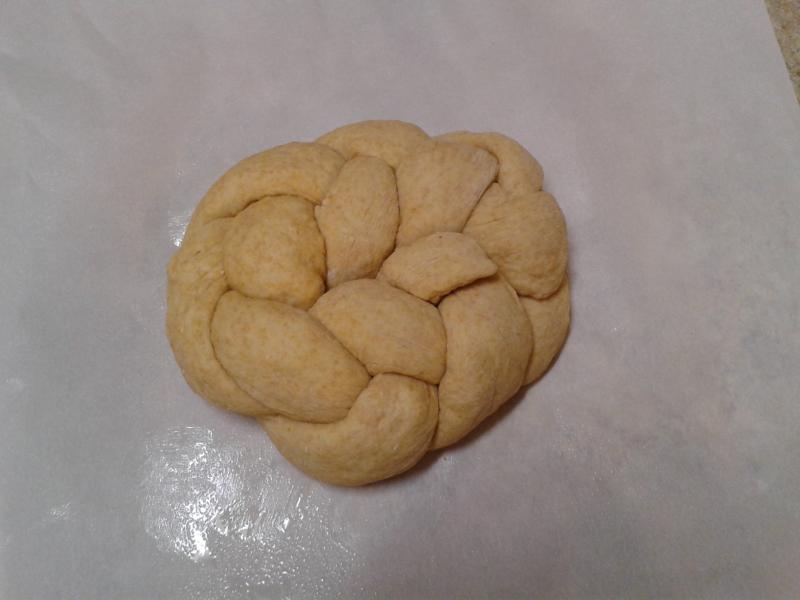 and then baked it!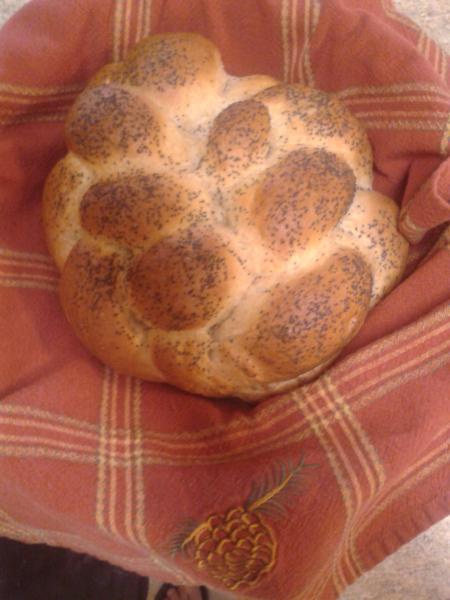 and then cut it!
 Mine is the Honey Wheat Challah from ITJB... it is very, very good. I loved working with this dough, it makes great toast... I put some poppy seeds on top, but went with the recipe as printed in Stan and Norm's great cookbook.
We had a good time, again... and look forward to what ever comes up next week...
Happy Baking,
The 3 gmas, Barb, Diane and Helen