September 1, 2013 - 4:50am
Tweaked Whole Wheat Multigrain
This is a favorite here, but i decided to tweak the formula abit as i was short on whole wheat flour. To compensate for the shortage of ww flour, i increased the soaker by 20%. The dough was also fermented in the fridge during the initial fermentation for 7 hours, so i decided to add 1.5 tsp of diastatic wheat malt flour.
Having almost twice the levain on hand, i decided to increase the total dough yield and bake 2.3 kg dough into 4 batards.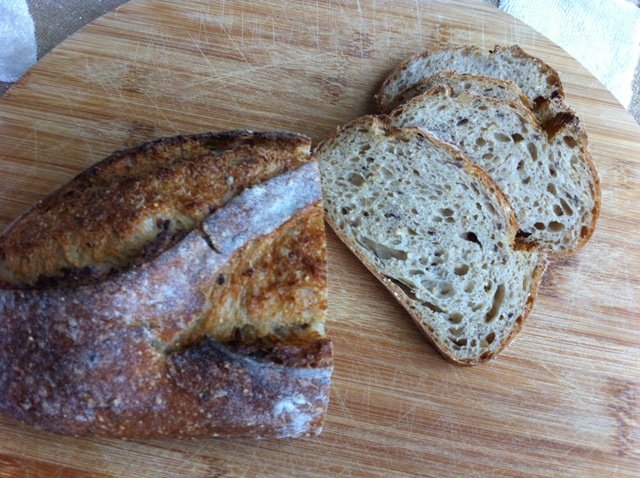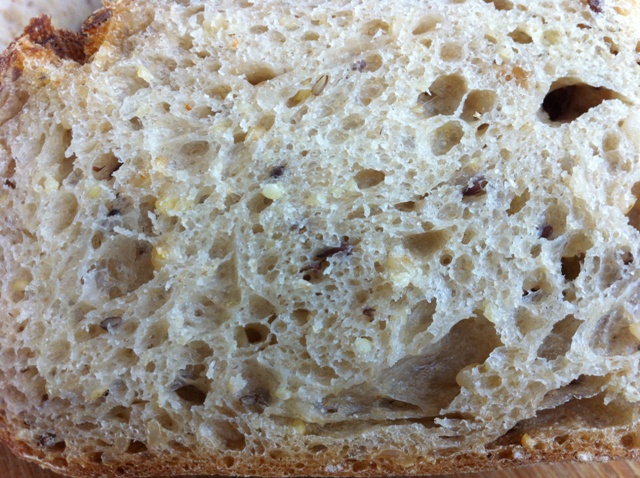 The bread's texture, and flavor were excellent! The sour was very mild.
-Khalid