August 29, 2013 - 12:18pm
Farmer's Market...delivery this afternoon...
Have been baking up a storm for 2 days. All is preordered so no guess work as to what to prepare. Orders have grown like crazy ! I have converted my sunroom that is adjacent to my kitchen into a kitchen annex. Added a large maple table that I already had and a bookcase from the used furniture store to hold supplies. So far it is working out great. Here is some of the bounty. My husband is making his pasta also for sale by order. 
sourdoughs...Norwich and SJSD, Challahs , Oatmeal bread and rolls, bagels, dinner rolls and cinnamon rolls with cream cheese icing.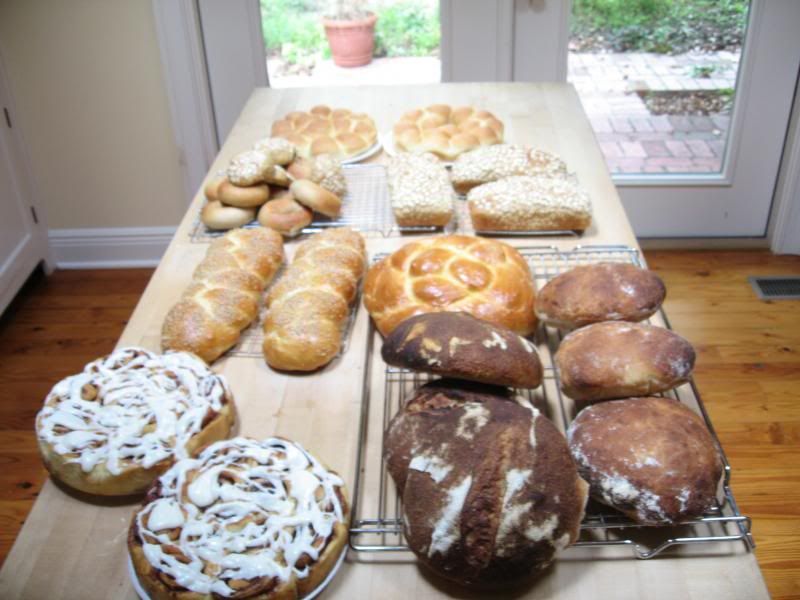 new storage:
dinner rolls:
Challah: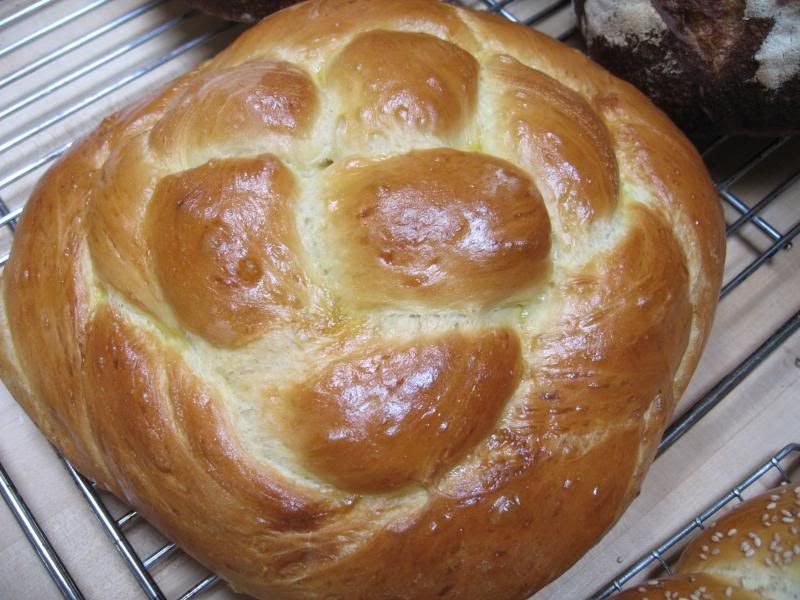 more Challah: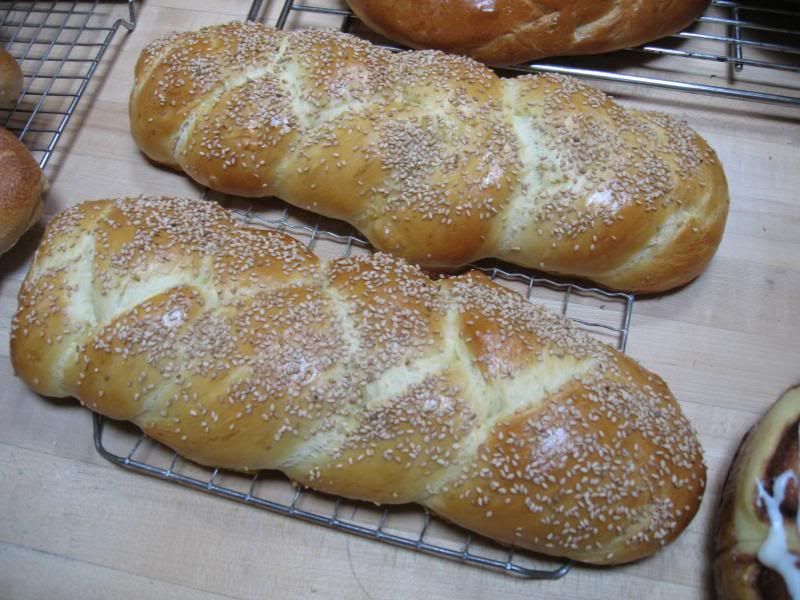 pasta: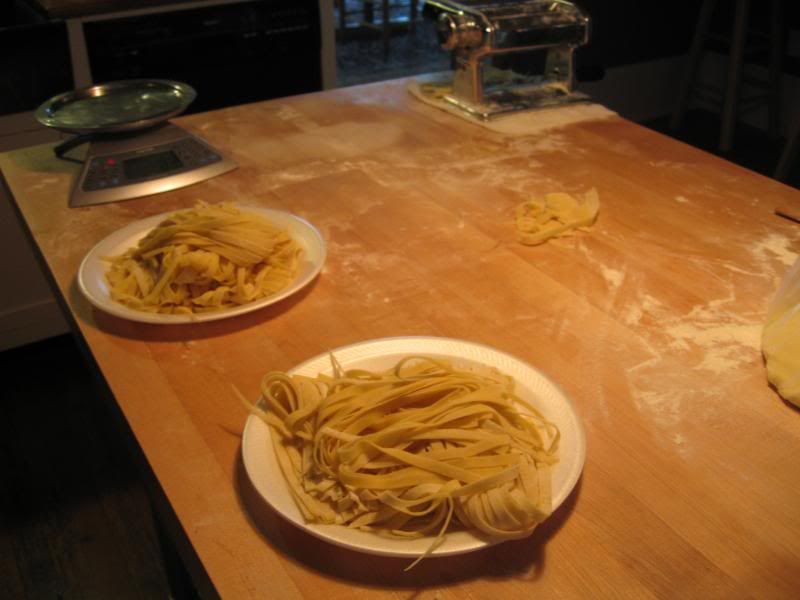 cinnamon rolls: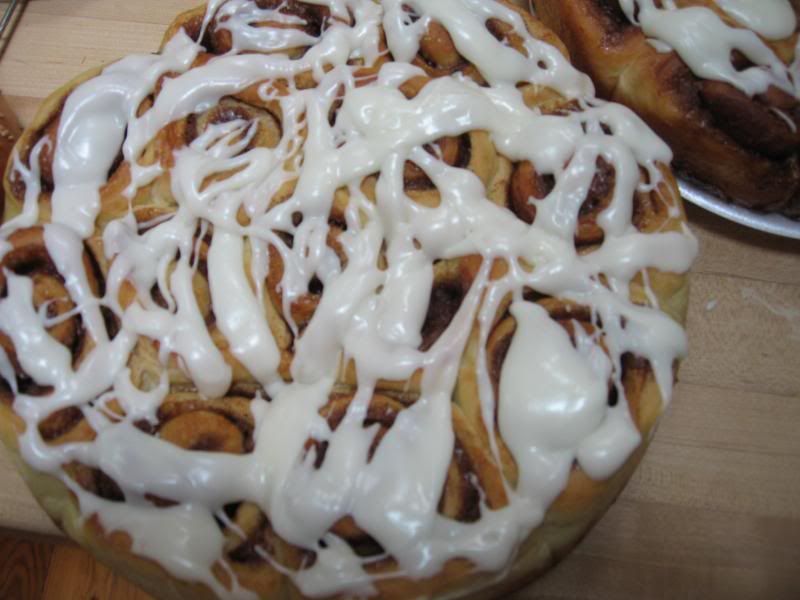 16 loaves of SJSD !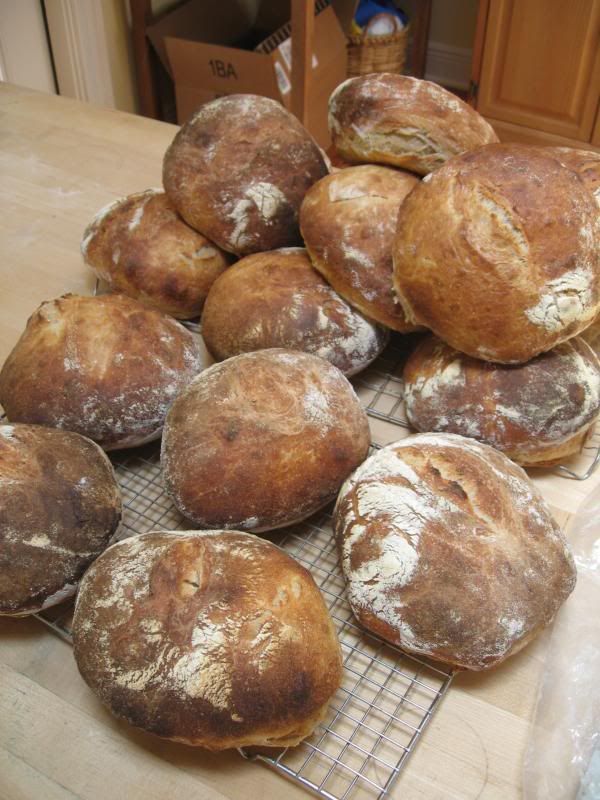 where is the dishwasher ????? he is fired !