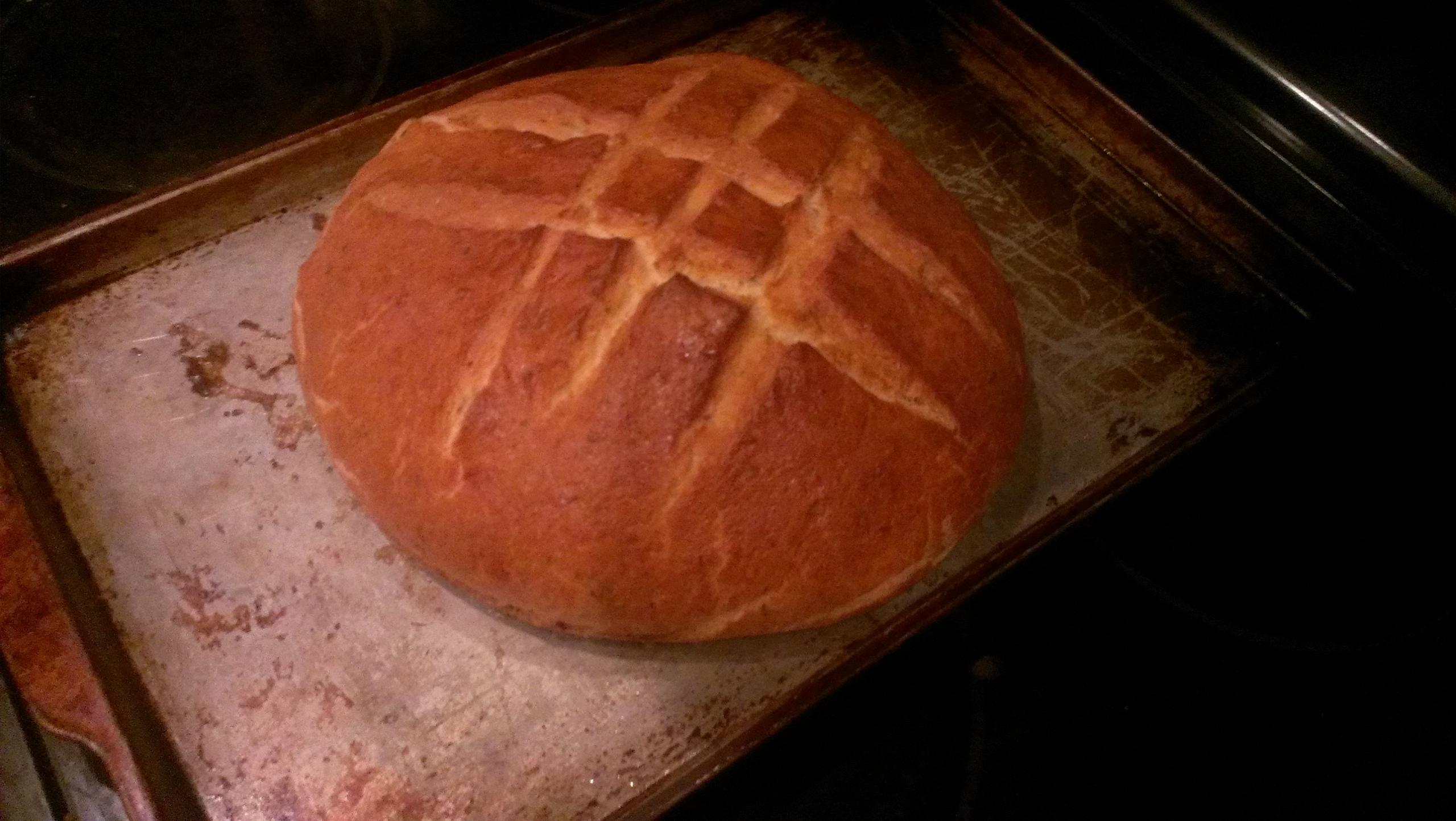 Hi, my name is Allen Hundley. I'm a 17 year old web developer in Florida, and I have taken an interest in baking. :)

I know this is probably a terrible idea (It has turned out well so far.) but I've been creating my own recipes. I used information on this site, mainly all of the tutorials, and my first loaf was an attempt at a boule spiced bread, surprisingly it turned out, and I went out and bought more flour and yeast. :)

This first loaf was basically my attempt to see if I had learned anything from the tutorials, so I tried everything I thought I knew how to do. All though I foolishly did not write down the recipe, I do recall that other than the obvious ingredients I included whole milk, honey, olive oil, basil and oregano. I raised the bread three times, then basted with olive oil and egg before scoring, then popped it in the oven, steaming every 5-10 minutes. The result was outstanding, light thin crust, subtle taste of the herbs, rich flavor, etc. The one thing I did not like was that after the first few hours it was relatively dense, whether this was from insufficient needing on my first loaf or not, we will never know. In my next load I added an egg white to remedy this problem. 

I do have the recipe for my second loaf, which had an excellent taste, but was a terrible attempt at a batard. I'll probably be asking a lot of questions around here, thanks guys!