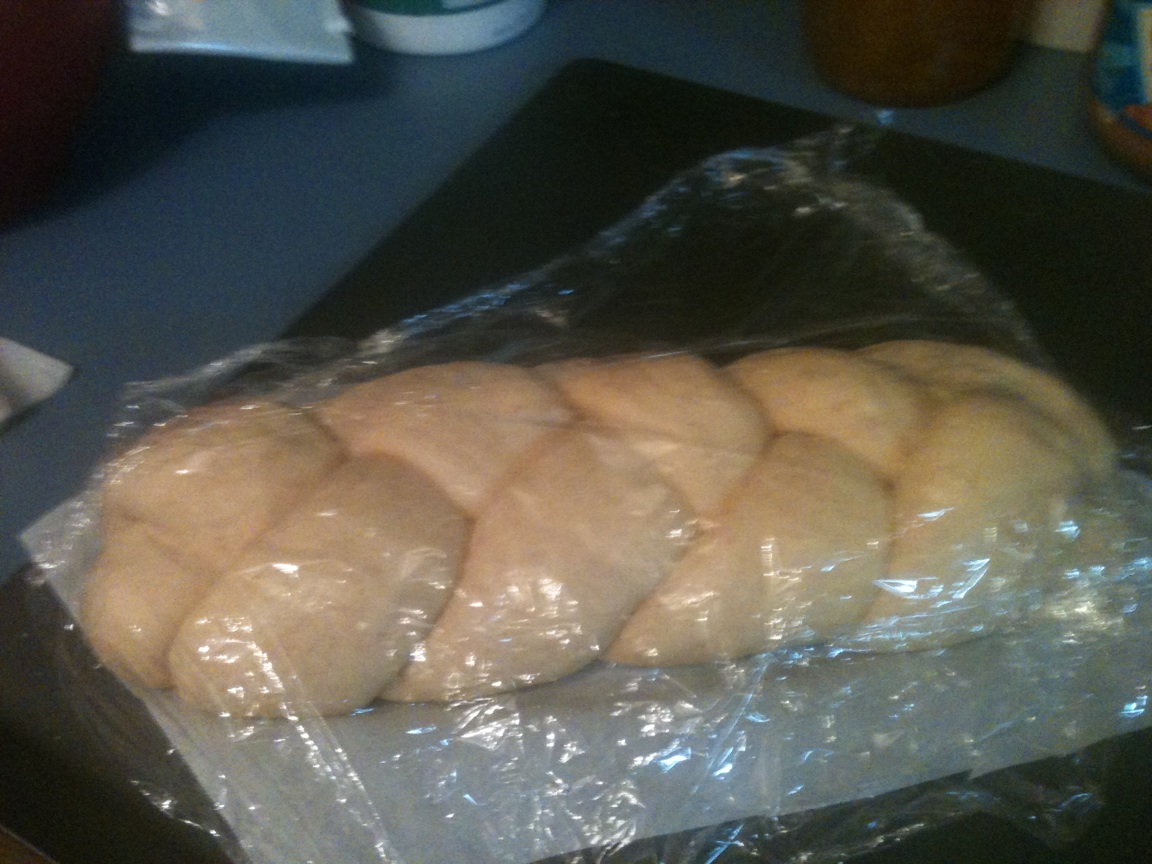 Barb made a challah modifying the recipe in ITJB, starting with her sourdough starter, and then going creative. Here is what she told me.
"... it is a practice session at making the round challah using a modified recipe from ITJB. .....instead of making the sponge, I figured that my levain ( fed the day before 1 Tablespoon starter, 200 grams each of flour and water). Since we had been discussing adding sweet potato, and I had a small yam, I cooked and mashed it, which resulted in 120 grams. My starter was more liquid than the sponge so I added a little more flour. This recipe makes two small braids so I made one braid and four mini loaves. Some with golden raisins hidden within the braid and some with a sprinkle of cinnamon sugar. Next time I'll make three mini loaves since these look more like giant rolls than small loaves of bread. The bit of whole wheat in my starter and the yam seemed to play well together. All told, it was an experiment that turned out well and tasted good too."
And these pictures also prove it LOOKS good. 
Below is the crumb, it shows a little of the "yam" coloring. Looks great to me.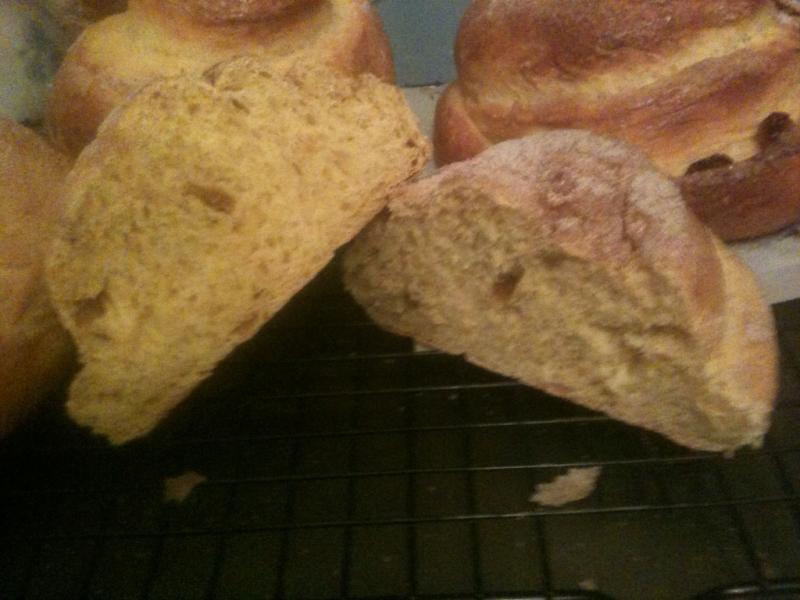 Great baking Barb... an inspiration for the Jewish New Year baking on 9/4... 
Bake On!
Diane, merely typing and posting for Barb. ;^)