Sage and Onion Bread
Description
This was a variation of the standard white bloomer recipe from Paul Hollywood's Bread and a progression from the cheese and onion topped breads sold in many UK supermarkets.
Summary
| | |
| --- | --- |
| Yield | |
| Prep time | |
| Cooking time | |
| Total time | |
Ingredients
40 g
Extra Virgin Olive Oil
7 g
instant yeast (1.4% (if using active/fresh yeast adjust quantities accordingly))
Instructions
Sweat down the onions over a low a heat until very soft. I prefer not to let them colour but this is a matter of taste. Allow to cool
Mix all the other ingredients in a bowl, bring together in to a rough dough, turn out on to an oiled work surface and knead for about 10 minutes until it becomes smooth and elastic.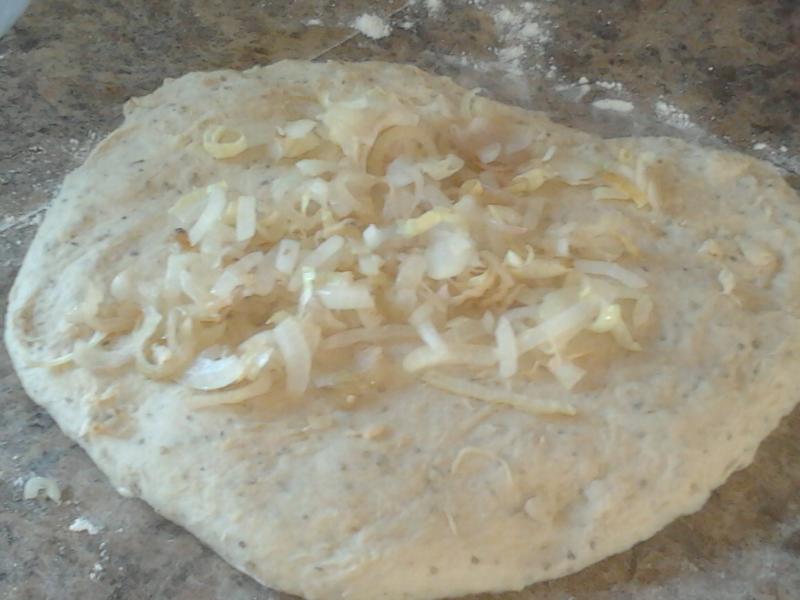 Flatten the dough into a rectangle and spread the cool onions over the surface, 'letter-fold' the dough a few times to distribute the onions through it. Form in to a ball a place in an oiled bowl cover and leave to rise until it has grown 2 or 2.5 times in size.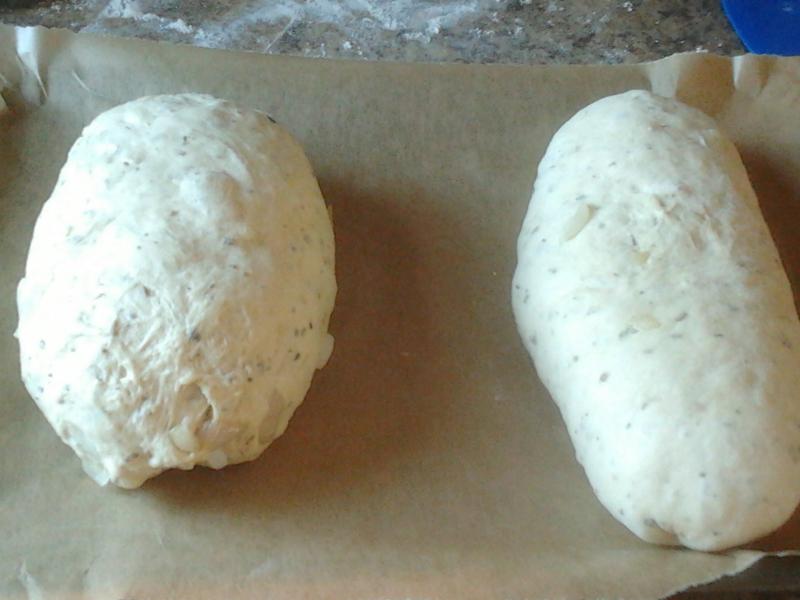 Turn the dough out onto a lightly floured work surface and 'knock back', try not to lose all the air. Form in to a shape you wish be it a boule, bloomer or tin, cover  and leave to rise until doubled in size. Whilst it is proving heat the oven to 220C with a baking tray/dish on the bottom shelf. I divided the dough into two and made two bloomers.
Lightly spay the bread with water and very gently dust the top with flour. Slash the top a couple of times.

Pour a wine glass full of water in to the heated tray and place the loaf on the middle shelf. Bake for 20-25 minutes, turn down the oven to 200C and bake for a further 10 minutes. Check to see if it's cooked using the usual techniques, if done place on a rack and cool. (ovens vary, times and temperatures are for guidance only)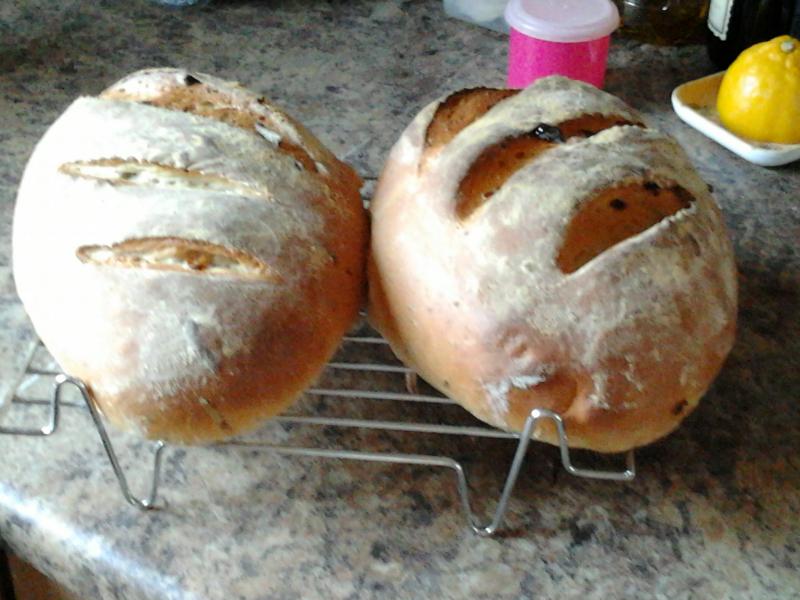 Enjoy.