Hamelman's Sourdough Rye with walnuts and raisins
Following the month of Ramadan, where bread consumption was slow paced,  it was finally Eid celebration this past weekend here in Dubai. With not much time to be around the kitchen, i managed to squeeze a swift afternoon bake from the book: Bread by jeffery Hamelman.
I've followed the recipe as is, except for the extra water addition. The recipe is basically 35% medium rye flour (i used whole), and 65% Bread flour. The majority of the rye flour is in the rye sour, which makes this dough an active one. Bulk fermentation only lasted 1 hour (as in the book), and the final fermentation 50 minutes (also as in the book).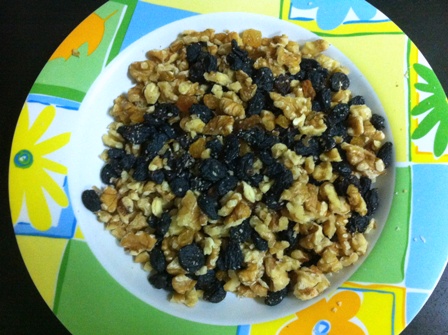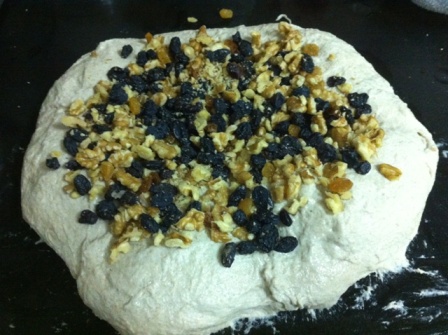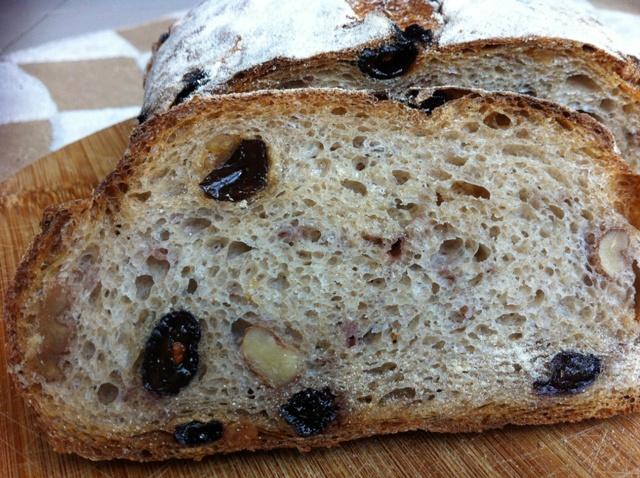 I have not had the walnut/raisin combination before, but now i will use them more often.
Light, and delicious! This bread is also excellent for toast.
For Eid, i bought myself a new book, quite old around here: Tartine bread. Finally, i got around to buying Chad's book. Having read dozens of pages already, i'm beginning to enjoy Chad's philosophy in baking. A really good read so far.
-Khalid