August 10, 2013 - 12:56pm
Huge Fail: Baked Baking Soda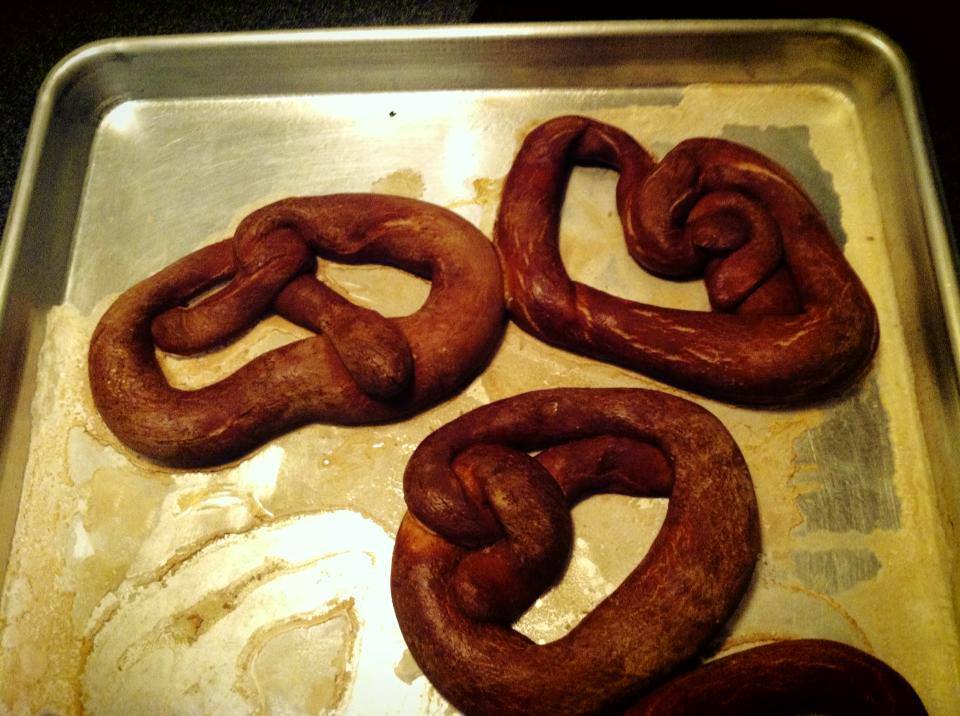 This horrifying image is a combination of failures.
To begin...this was my first attempt at sourdough. I should say that I LOVE the taste and the smoothness of the dough, even in a pretzel. The aroma is magnetic. HOWEVER, having never created a starter before I'm not sure if mine was top notch and my decision NOT to add additional yeast to the final dough was a mistake. Far too flat. Will change.
OK...now...you may have read about my failure with lye. So I tried the baked baking soda. Baked it at 300 for an hour....then I followed the directions: dissolve 1.33 cups in 1 quart of water.
HERE WE GO....the baked baking soda hit the water and combined into a solid ROCK. It was impossible to get it all to dissolve and the water was HOT.
Then the general rule is to "soak the pretzels for 3 to 4 minutes." I should have known this would be a disaster. The pretzels come straight from the fridge and are cold....they USUALLY hold up pretty good in their standard regular baking soda BOIL for 30 SECONDS. But THREE TO FOUR MINUTES? Nope. The dough turned to mush in the warm water. After soaking...they completely lost their shape when I tried to remove them...turning to lifeless blobs of intestine on the pan.
So I'm still mystified....all this talk of the wonders of lye...and I didn't see it.
Then, the benefits of baked baking soda...nope, didn't find anything fantastic there either!
I'm going back to the basics! Boil that plain ol' baking soda and throw 'em in!! Germany can KEEP their caustic traditions!
:-)