Field Blend #2 from "Flour Water Salt Yeast" by Ken Forkish
Yesterday, I baked the "Field Blend #2" bread from Ken Forkish's Flour Water Salt Yeast. It is a mixed grain and mixed leavening formula with 30% whole grains (wheat and rye). It is similar in method but quite different in flavor from the "Overnight Country Blonde," which was the first bread I made from this book.
My experience with two bakes of the Country Blonde prepared me for shorter fermentation times than Forkish specifies. This week is significantly cooler than it was when I baked the Country Blondes, however. My times for ripening the levain and for bulk fermentation were actually pretty close to Forkish's.
The result was a dark, crusty bread with a tender crumb that is somewhat less open than the Country Blonde because of the whole grain flours and the lower gluten in the rye. It has a complex flavor and moderately pronounced sourdough tang. On the day after baking, the rye flavor was quite present, although it is just 17.5% of the flour.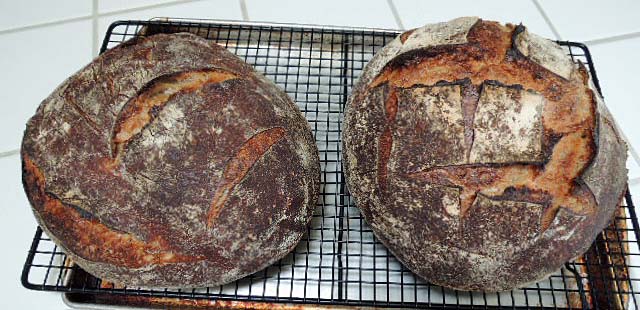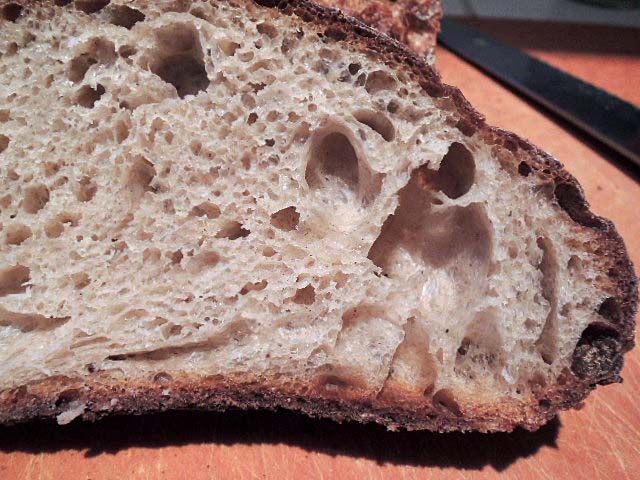 I like Forkish's approach to time management a lot. I am currently fermenting the levain for an "Overnight Pizza Dough with Levain," but with a different timeline than he suggests for that dough. I'm going to cold retard the levain tonight and mix the final dough tomorrow morning and make pizzas for dinner.
We took 4 short vacations last month, so I baked less than usual during July. I did get back in the swing starting last weekend with some San Joaquin Sourdough Baguettes and San Francisco-style Sourdoughs with increased Whole Wheat.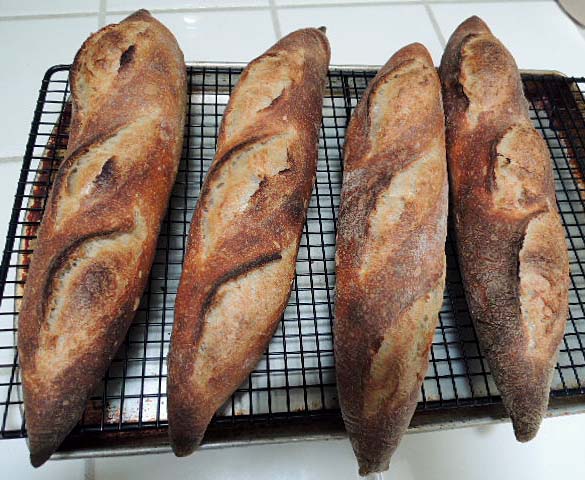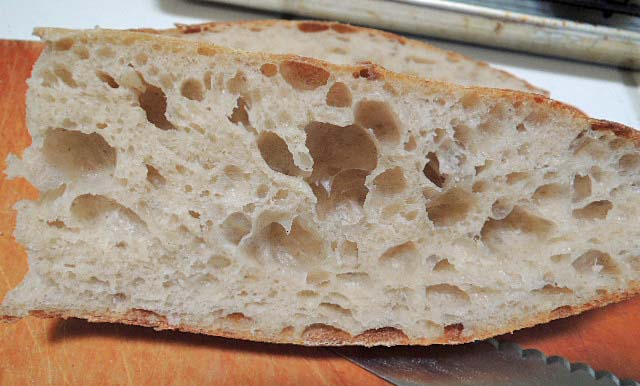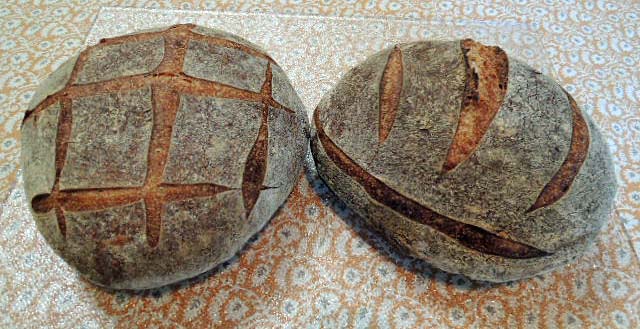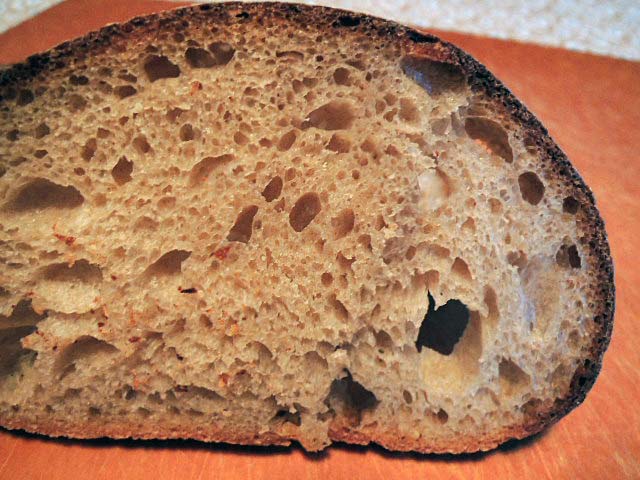 Looking forward to Fall and cooler weather.
 Happy baking!
David