Major Issues With Whole Wheat Loaves
Ok, I have now baked my 5th whole wheat loaf FAIL in a row, and am more than frustrated.
Back story:
Before last weekend, I had not previously attempted baking any breads with a whole wheat content that passed maybe 20%.  Last weekend I attempted a formula similar this one from Phil - Sesame Wholewheat:
http://www.thefreshloaf.com/node/33964/sesame-wholewheat-red-gum-miche-100-wholegrain-spelt
It turned out a disaster.  Dough felt nice and showed no signs of any issues after bulk ferment and shaping.  Felt very nice. After overnight retard in fridge, it looked like it flattened out quite a bit in the banneton.  The bake made a 'loaf' that was extremely flat, the scoring disappeared and turned into a flattened seamless line.  The crumb was exactly what one would expect from a flattened loaf - dense, no holes larger than a millimeter.  2 loaves in the trash.
This week, I picked up some good organic stone ground wholegrain whole wheat flour, along with high quality bread flour.  I thought this would help make a whole wheat loaf with better success.
WRONG!
This time I attempted a wholewheat loaf that was closer to a type of bread I have had great success with numerous times before.  The Tartine loaf but the Whole Wheat formula.  Again, the dough felt amazing after the bulk ferment and shaping.  Nice and billowy and shaped nice and tight with great gluten development.  I wish I had a photo of the shaped dough before and after the overnight fridge retarding.  The dough, just as last weekend, flattened out and spread out in the banneton.  I figured this may be ok, because the Tartine Country Formula dough kind of does the same thing after an overnight retarding.  I had 2 loaves ready to bake.  I baked the first one, and it turned out a flat mess.  I would even say worse than last weekend's fiasco.  I decided to test something out with the 2nd loaf.  I reshaped and proofed it for about 45 mins.  The reshaping felt nice...kept it's shape and felt nice and full.  Not what one would say over-proofed dough would feel like.  It felt just as nice as it did in the shaping the night before.  This one also turned out horrible!  It maybe rose an extra 2 cm from the first flat loaf, but still NOTHING close to a successful bake.  What is going on here??  Over-proofing?  If so, how is it over-proofing in the fridge??? Too much hydration causing spreading out?  If so, how come it doesn't have at least some larger holes???
The photos below are of the last loaf.  Please help.  I am so frustrated by this, especially as I am able to turn out decent loaves with most other formulas, but this whole wheat thing has got me back to the stages I was at when I first started baking with NO knowledge at all. I would like to note that I follow temperatures and procedure EXACTLY to what the formula calls for.  I measure the temp of the rooms for bulk ferments, etc.  Very particular.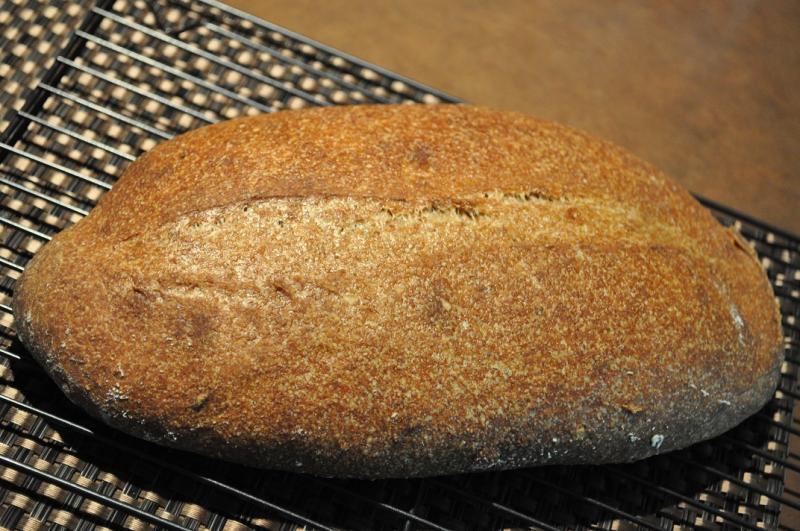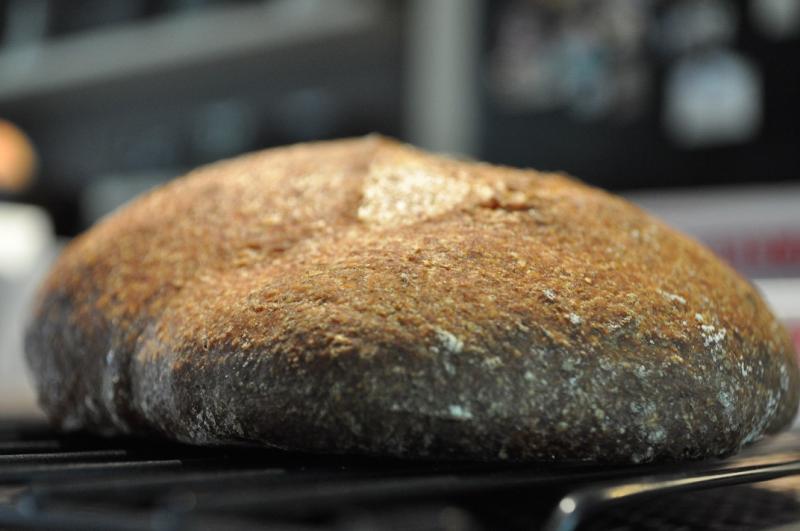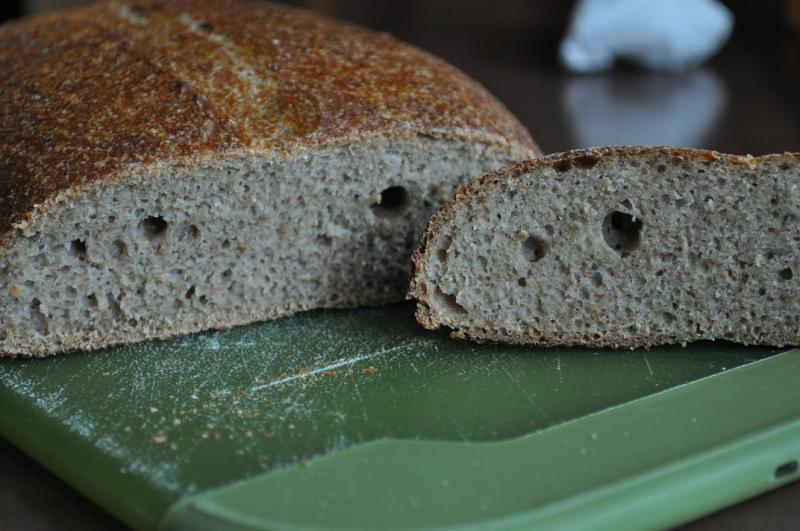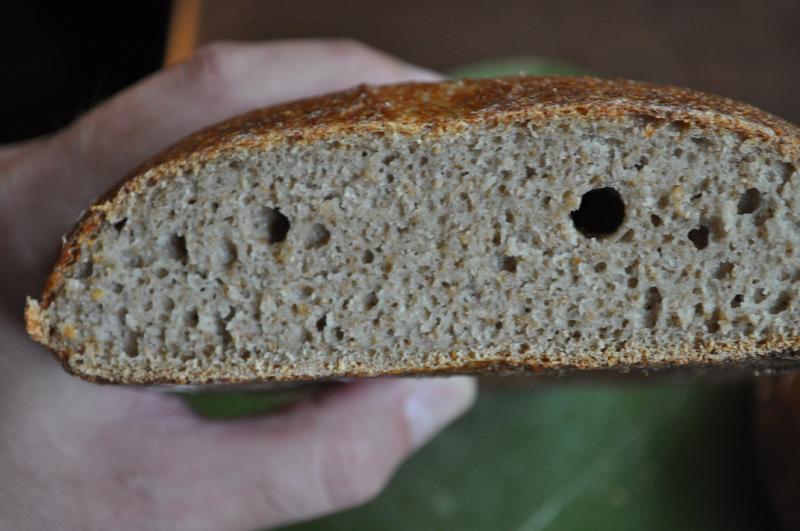 And what it SHOULD look like.