Farmer's Market Week 11 CranPoppy Spelt (60% WholeGrain)
So my love for spelt continues to grow.  I loved the poppy baguettes and thought cranberries with be a nice addition. Continued with the intentionally low profile elongated batard which yields more slightly smaller and more crusty slices.  I tried the staggered retard to get through this bake and was mostly successful but saw the dough acting less vigorously towards the last. bake.  Had they all been baked in the first round all would have been quite well with the world.  
CranPoppy Spelt
Makes 1 - 943 g loaf
Build 1 (12 hours)
2 Starter
20 Spelt
20 h20
-------------
build 2 (4 hours)
40 g  First Build
60 g  Freshly Milled Whole Spelt
36 g  H20
---------------
Dough:
190 g  Strong Flour
10   g  Fresh Milled Whole Rye
220 g  Freshly Milled Whole Spelt
300 g  H20
25 g   Poppy Seed
12 g   Sea Salt
50 g   Cranberries
------------------------
Autolyse Flours, Poppy Seed, and H20 for 2 hours
Add Levain and Salt and mix to combine.  
Develop to medium and then add cranberries and stir in on speed. 1
bulk Ferment 3 1/2 hours (4 S +_F) @ 30 minute intervals
Shape/Proof
Bake 480 Steam for 12 minutes
460 for 18-22 more.
Happy Baking
Josh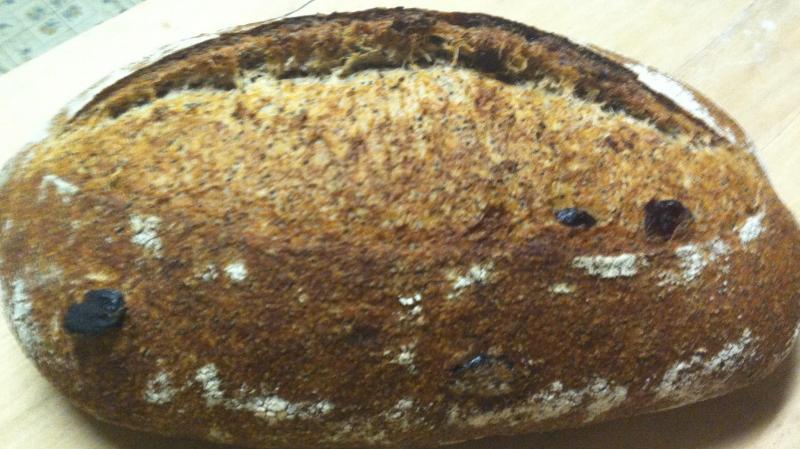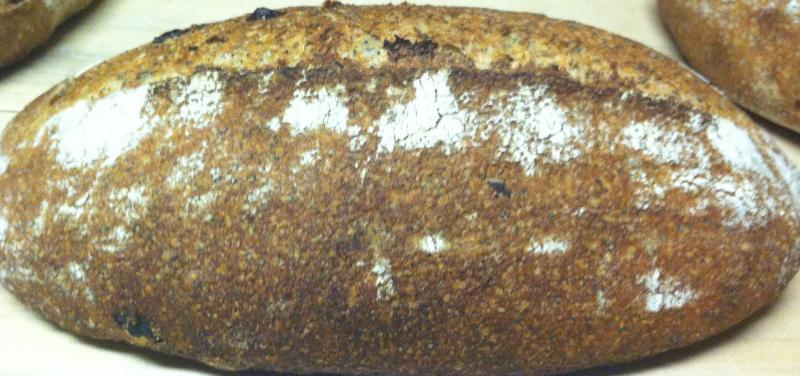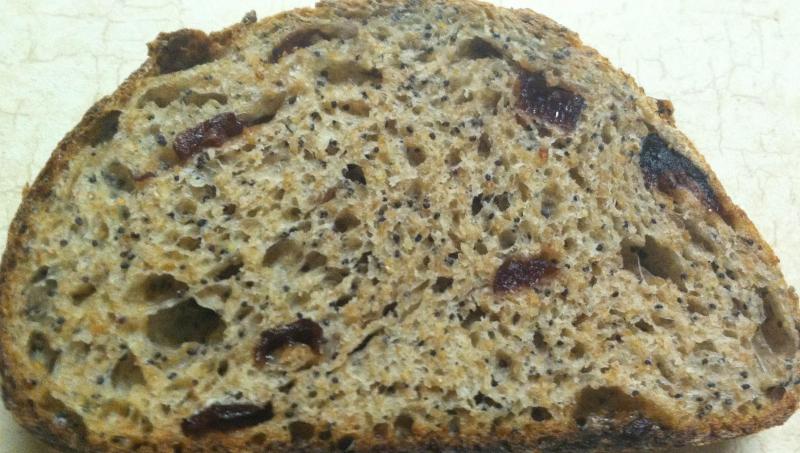 And the Bounty.  We got pickling cucumbers (my first small batch of half sours came out really go so I'm gonna make a bigger batch today), brocolli, walla walla and spring onions, goat feta, pluots, pears, asian pears, salad lettuce, local dried herb mix, some sugar snap peas.