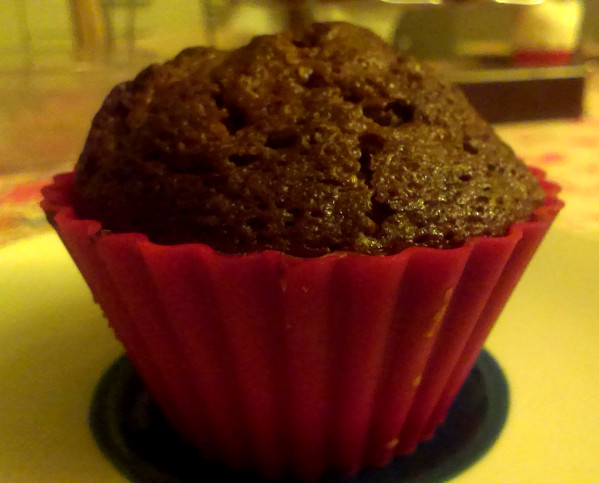 Nutella Muffins
Ingredients:
- 200 gr of Nutella or any brand of hazelnut chocolate spread
- A cup of plain yogurt (125 gr)
- A cup of sunflower oil
- Two cups of all purpose flour
- Two cups of sugar
- 3 medium eggs
- A pinch of salt
- One teaspoon of baking powder (5-6 gr)
- Crushed hazelnuts (optional)
Use the volume of the yogurt cup as the reference for all the ingredients. Mix yogurt, sugar, oil, eggs and Nutella. I suggest you to use a hand mixer or any kind of hand-held mixing device.
In another bowl, mix flour, salt and baking powder, and add it to the previous mix. If you want that your muffins have crushed hazelnuts, mix them with the flour, so they will be well distributed into the dough.
When the dough is well beaten, cover the bowl with a plastic bag and let it rest between 1 hour and 4 hours into the fridge.
Preheat your oven at 250C (482F), with the baking tray inside. Fill 4/5 parts of every silicone muffin mold (medium size). Put some sugar on the top. Place the muffins into the oven and switch off 3 minutes. Three minutes after, switch on the oven at 210C (410F) and bake 15-16 minutes more. The baking time is 18-19 minutes: 3 minutes with the oven at 250C (482F) but switched off, and 15-16 minutes at 210C (410F).
It's important not to open the door of the oven in the firsts 10-12 minutes of the baking process. Once the muffins are cool, keep them into a tupperware or a plastic bag.
More info: http://breadgallery.wordpress.com/2013/07/29/muffins-de-nocilla-nutella-muffins/