MEHL OR FLOUR, SAHNE OR CREAM - FLOUR AND DAIRY CONVERSION
Finding American equivalents or substitutes for foreign ingredients can be quite challenging. Whether you move to Europe, or like me, come to the US from Germany, you naively expect common products like flour or milk to be the same.
Sure, my American whole wheat breads turned out just fine, I was happy that they rose so nicely. But when I tried baking everyday German rolls, Weizenbrötchen, with all-purpose flour (wasn't that for all purposes, after all?) I was in for a surprise.
From the outside they were the same, but when I cut the rolls, there was no fluffy, soft inside, but a chewy, lean crumb with irregular holes that looked distinctly like Paris, but not like Hamburg or Kiel.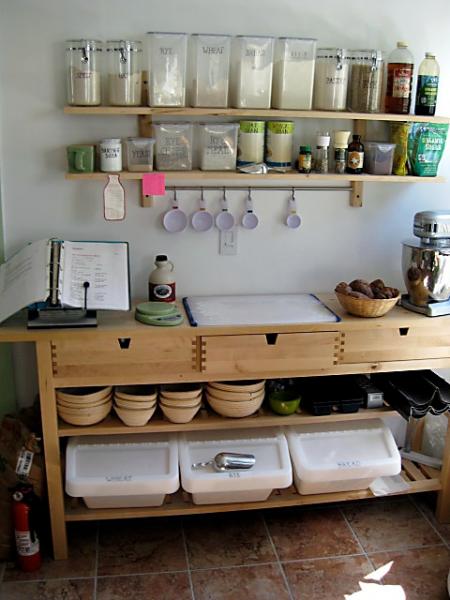 Baking German breads in Maine was a challenge - not all flours are created equal
I had learned a lesson, all-purpose flour is not like all-purpose flour. Everything is bigger in the US, and so is the protein content of the wheat!
So, a while ago, I came up with an EUROPEAN/AMERICAN FLOUR "TRANSLATION", one of the most popular posts on my blog.
This summer I prepared a favorite dessert, St. Colomba Cream, for the first time in Maine, but I didn't quite know what to use instead of the sahnequark (cream quark) the recipe requires.
Well, it has cream in it, I mused, and so has mascarpone. And that's what I took.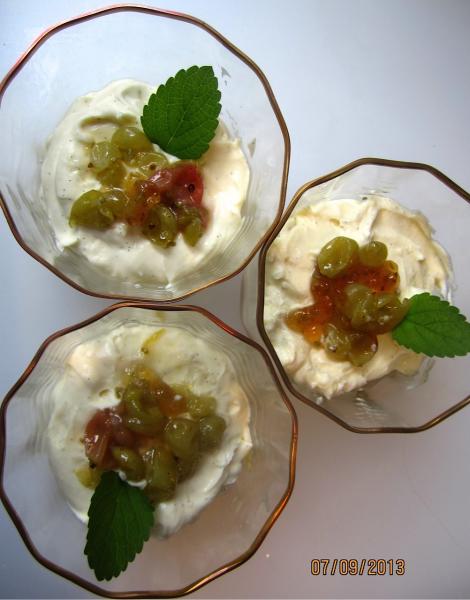 St. Colomba Cream - with mascarpone instead of quark?
But instead of creating a smooth, velvety dessert, I ended up with a dense and uber-rich vanilla cream. With 30% more fat than it should have had, the saintly Irish gooseberry dessert weighed down our stomachs like a stone.
Some European dairy products seem to be just the same as their American namesakes. But are they, really?
If you find an interesting recipe in a German, Austrian or Swiss website or blog, don't think Google translate will be any help: Saure Sahne, Sauerrahm, Schmand: all of them are "sour cream" - but no sour cream!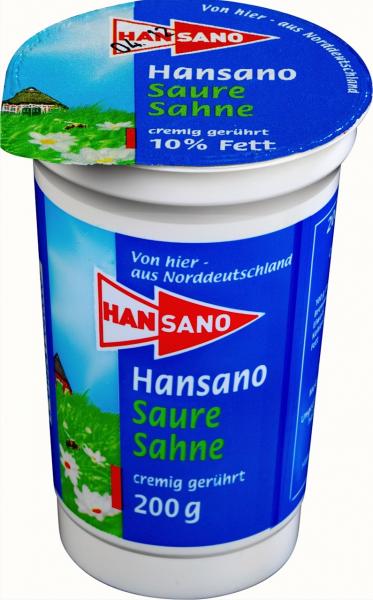 It's "sour cream" - but is it sour cream? No!
The difference is often the fat content, like with saure sahne and sour cream, though in many cases you can exchange a full fat into low-fat dairy to make a leaner version of a recipe, and vice versa. And some European dairy products are more acidic as their US counterparts, like yogurt or buttermilk.
To find American equivalents for some, and workable substitutes for others, check my: CREAM OR SAHNE - DAIRY CONVERSION