Suggestions for splitting a recipe, please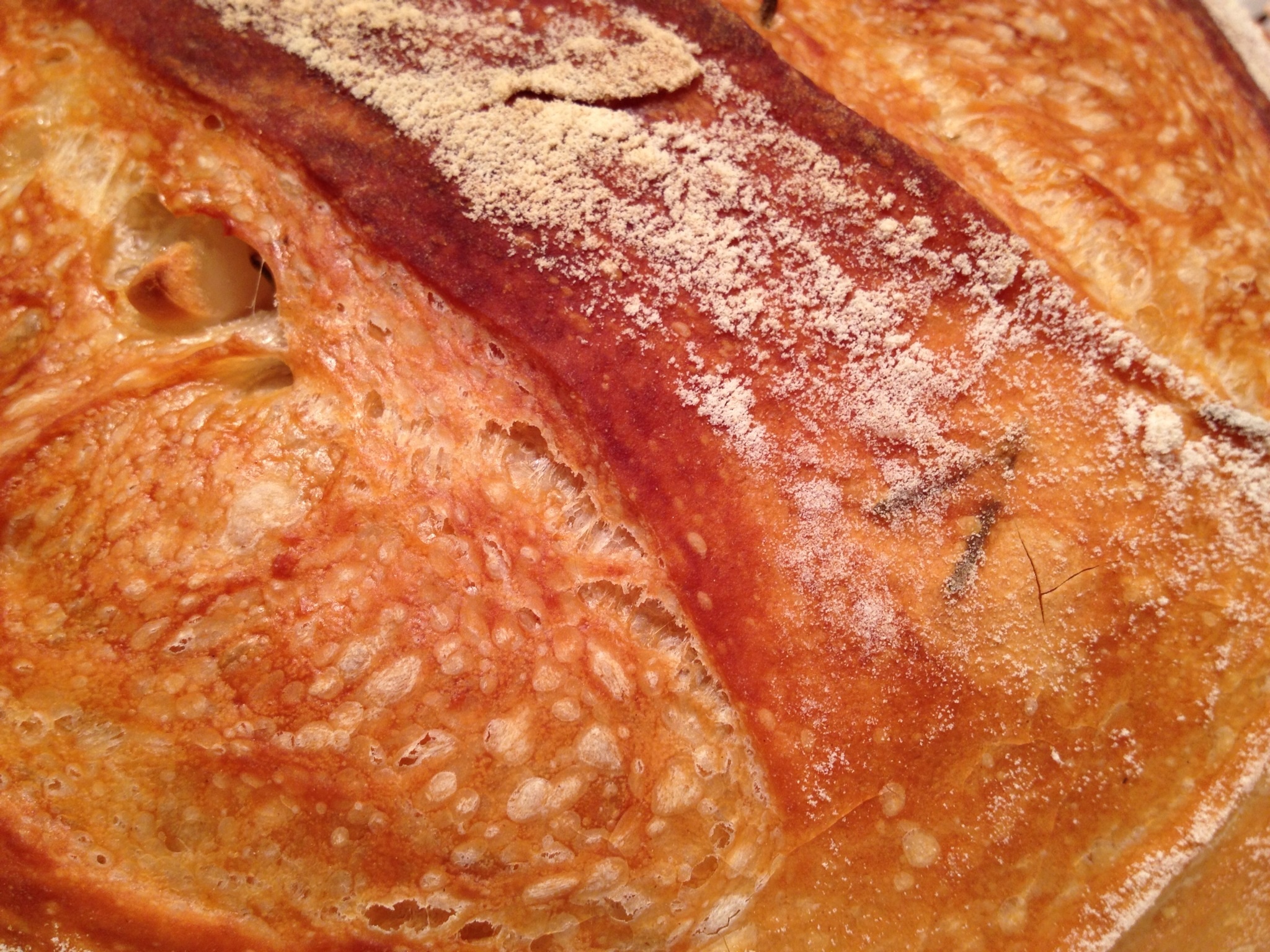 Hi all,
I have a good traditional no knead recipe, and one I have altered to use with my sourdough starter.  Both have given me very good consistent results over multiple bakes. I would like to make a batch, but bake it up into 2-4 smaller loaves rather than one large loaf. Here is my dilemma: I bake in a Dutch oven, and I only own one Dutch oven. So, when do I split my dough so that the second, third and fourth loaves arent completely over risen by the time my pot is available again? Wait for it to do the overnight rise, and split when I dump it out of the bowl and let it  rest for 15 minutes? Wait til after the rest and split it when I shape it? Put some of the dough in the fridge? For how long?
And once that is all squared away, any suggestions for altering time/temp? I usually bake at 450, 30 minutes with the lid on, and then 15-20 minutes with the lid off.
Thanks,
Jennifer
Pic is of one of my most recent loaves...garlic rosemary.