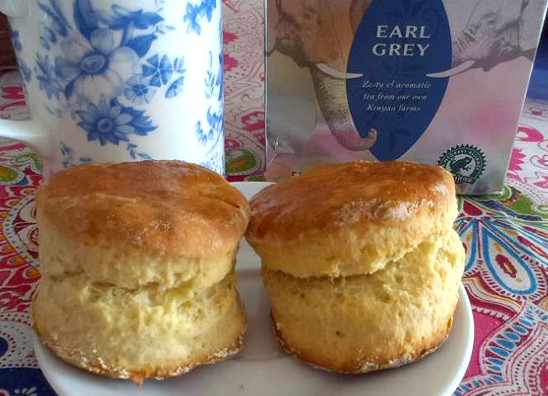 Plain Scones:
- 225 gr flour
- 55 gr softened butter
- 25 gr sugar
- 15 gr baking powder
- Pinch of salt
- 150 ml milk
- One egg.
Mix flour, sugar, baking powder, salt and softened butter, until it resembles breadcrumbs. Add milk. You'll get a very sticky dough, but don't worry. Put the dough on a floured surface. Make a ball. If it is still sticky, add a little bit more of flour. Then shape a circle about 2 cm high. Cut round pieces. Paint with beaten egg. Bake 12 minutes at 200C (392 F).
More info: http://breadgallery.wordpress.com/2013/07/24/scones/