Blushing Maiden and Other Desserts - No Breads
Errötende Jungfrau - Blushing Maiden
During these hot and humid days - very unusual for Maine - I didn't bake much, only the breads I sell to A&B Naturals, our local organic market. But, instead of talking about breads, I'd like to share some fruity, tangy summer desserts I made.
You'll find the recipes on my blog "Brot & Bread".
My family has two favorite summer desserts, both very light and refreshing.
One is the famous ROTE GRÜTZE, made of at least three different kinds of red berries, a summer treat so popular that it slowly made its way from Denmark and Northern Germany to the South, even welcomed by Bavarians (who notoriously despise everything even remotely "Prussian").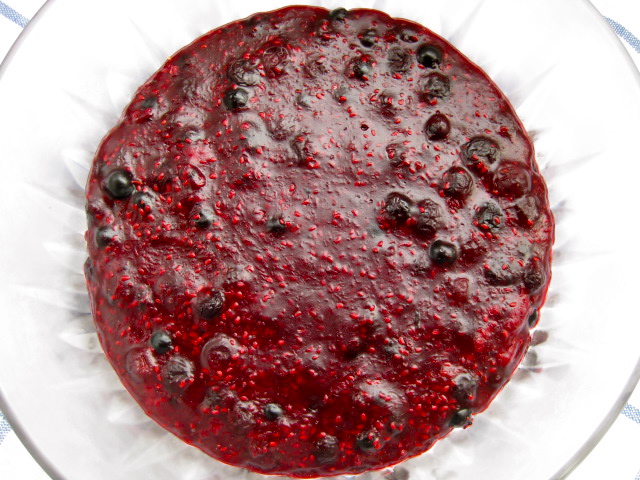 Popular German summer dessert Rote Grütze
The other goes by the poetical name of ERRÖTENDE JUNGFRAU (= blushing maiden), referring to the delicate pink hue of the dessert. It is made with buttermilk and lemon, and we enjoy it even when the temperature goes up to 90, and we don't feel like eating anything heavy.
Blushing Maiden is, like Rote Grütze, a traditional North German specialty, not only Pommern (Pomerania) (homeland of my mother and grandmother), but Ostpreussen (East Prussia) and Dithmarschen in Schleswig-Holstein claim it as their own.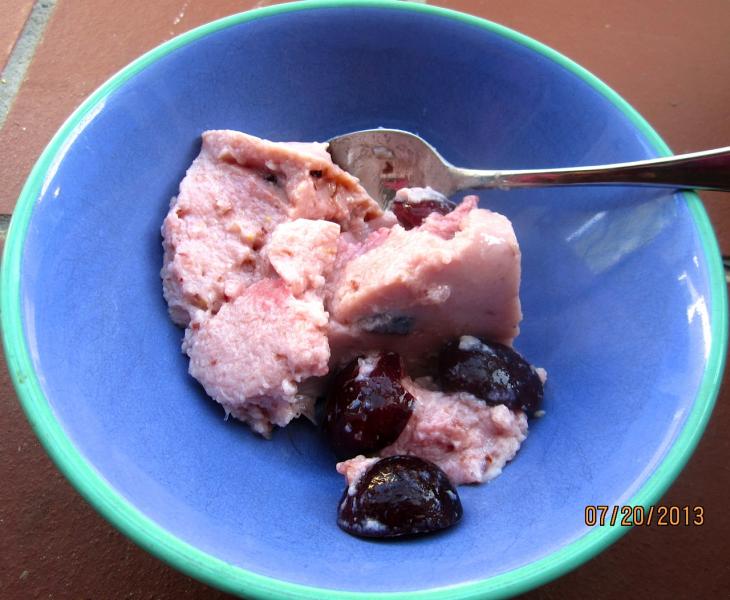 Light, fruity and lemony, Errötende Jungfrau is the right dessert for hot summer days
BLUEBERRY HAND PIES , cute portion-sized pies from King Arthur Flour website, combine two major food groups: buttery pastry and fruit!
When I made them, our native wild Maine blueberries were not ripe yet, so I combined (less flavorful) frozen blueberries with rhubarb from the garden and fresh raspberries, a very fruity and tangy combination. They didn't earn their 5-star reviews for nothing - the were absolutely delicious!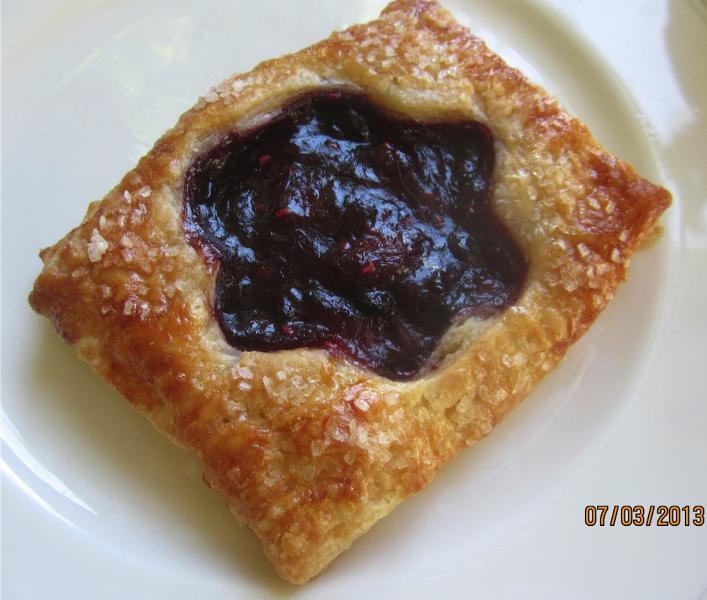 Berry Hand Pies combine two major food groups: buttery pastry and tangy fruit
I had never visited the South of East Germany before, but in May we went on a trip to Saxony. Checking out the bakeries we found a wonderful Saxon specialty, EIERSCHECKE, a three-layered cake with sweet crust, quark filling and custard.
Of course I had to try it at home, using rhubarb in the filling, and cream cheese instead of quark. The result was everything I had hoped for! The tangy rhubarb made a pleasant contrast to the sweet custard, and the whole thing was so airy and fluffy that I'm sure it didn't have a single calorie!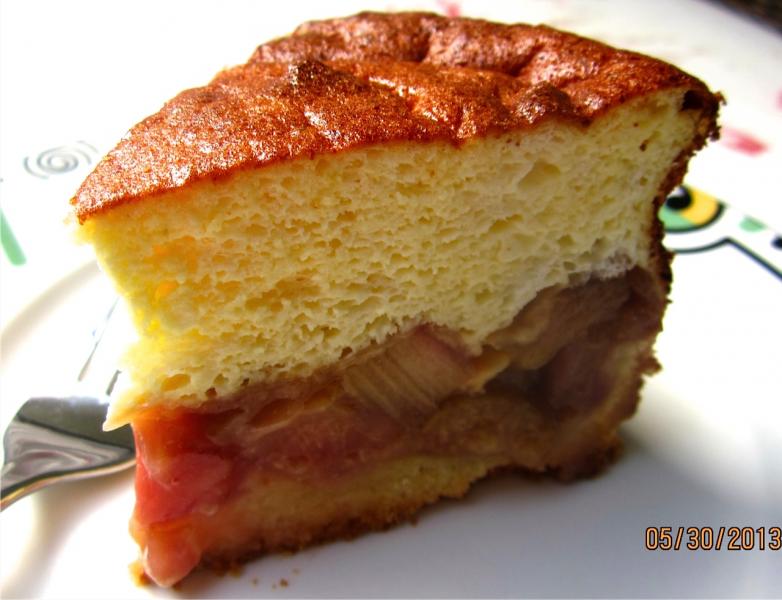 Eierschecke - a traditional three-layered cake from Saxony and Thuringia.
More about these delicious summer desserts and the recipes you can find here.