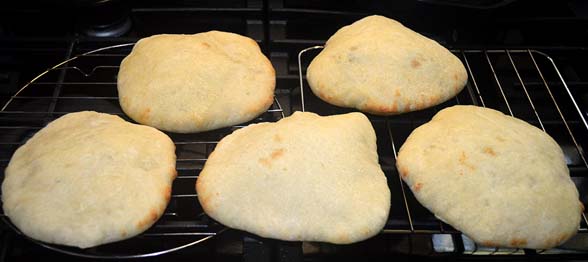 I just baked a half batch using Syd-a's, recipe.  Great recipe and great pita the very first time:
http://www.thefreshloaf.com/node/34155/pita-pillows
So it was pita pockets instead of sandwiches for lunch today.  This one definitely goes into my baking rotation.  I sized these at 104 grams and think I will go larger, say 120 g next bake.  Flavorings in the next batch would also be interesting.  Hmmm garlic and rosemary . . .
Thanks again for sharing Syd-a!
Happy baking!  Brian