I decided to try making a straightforward baguette, as a quick alternative to my overnight version. It turned out pretty nice. Enjoyed it with the first bottle of this year's elderflower sparkling wine. Will write about this on my blog too.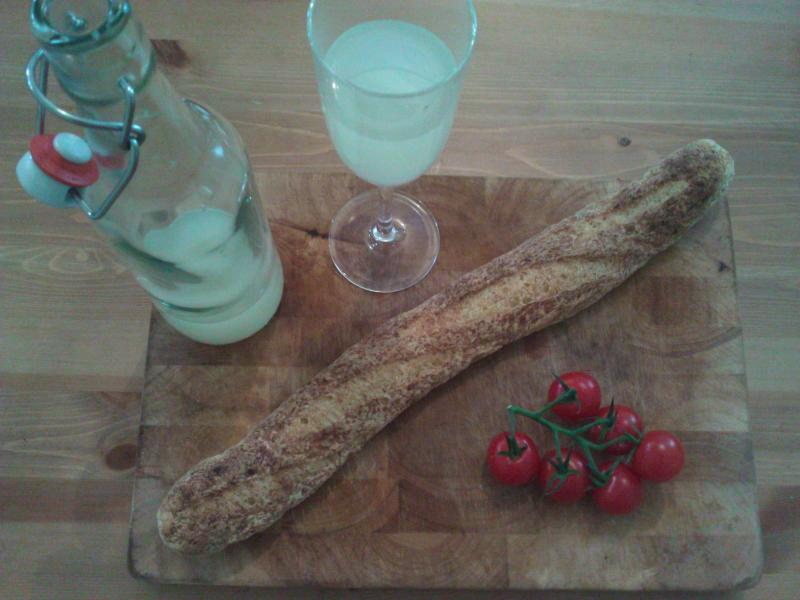 400g flours, mixed to combine - 100g sorghum, 100g cornmeal, 100g rice, 100g corn starch
7g yeast
12g salt
25g psyllium
600ml water
Mix the psyllium with the water and beat until a gel is formed. Add all of the remaining ingredients. Mix and knead until a smooth dough is formed. Cover in an oiled bowl and leave to rise until approximately 2.5x the original size. Form the baguettes and leave to prove for approx. an hour. During this time, preheat the oven to 250c. Brush the baguettes with water, dust with a little flour if desired and score. Bake for 25 minutes or until well-browned. Do not cut into until fully cooled.