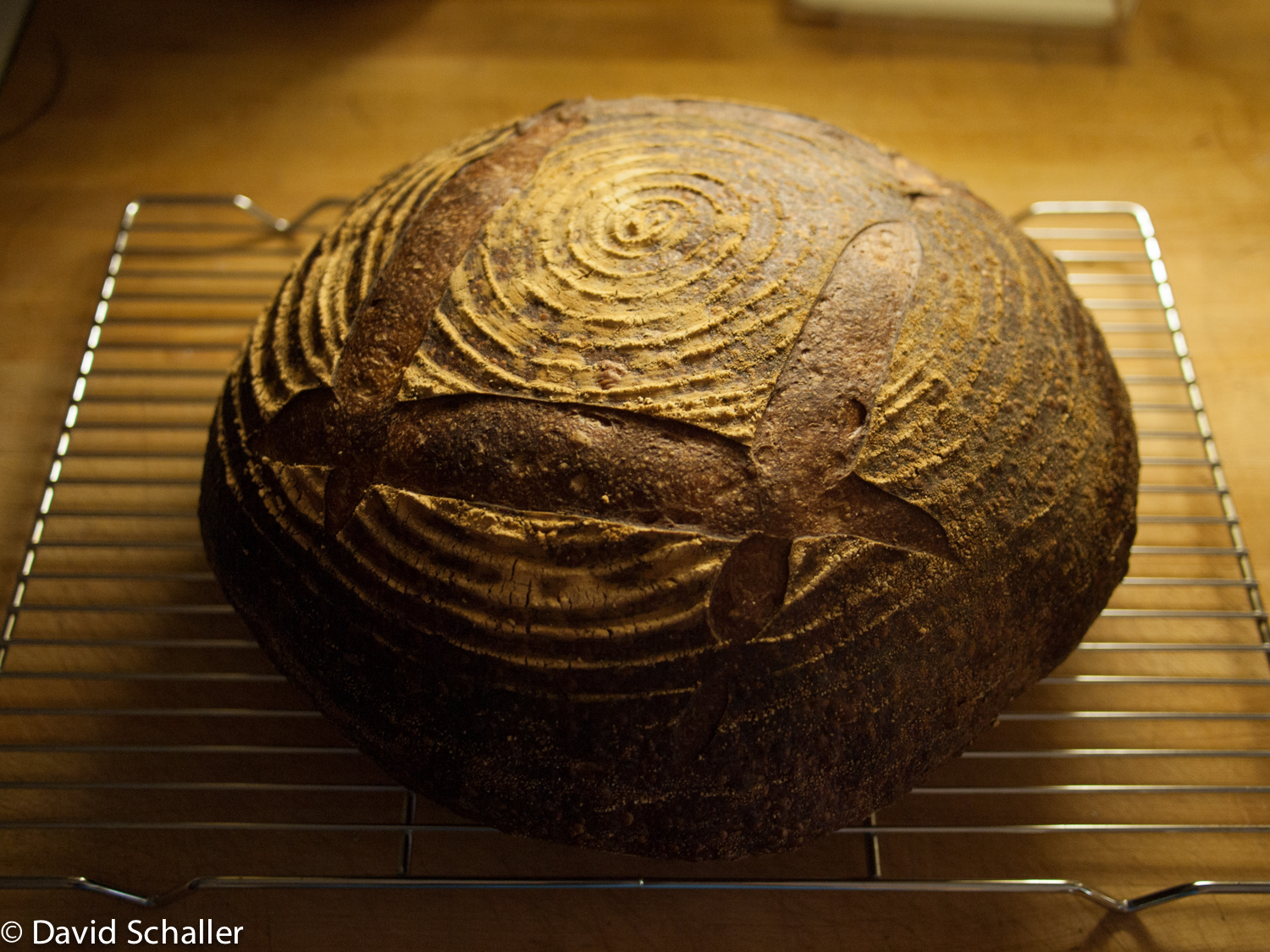 Hello from Western Massachusetts.  I am finally joining the forum after lurking for months and benefitting from the vast wealth of information from, and experience of, the members here.  Thank you so much for making this such a useful site!
I've been baking bread since last December.  It all started innocently enough.  I just wanted to bake something better than the breads that are available locally.  Then the obsession gripped me....  I kept stopping at KA Flour in Norwich on my frequent trips to New Hampshire.  My wife gave me an DLX/Assistent mixer for my birthday.  You know the rest.
I've settled on several of the breads in Hamelman"s book, especially the Vt. Sourdough with Increased Whole Grain, as our daily breads.  I have worked these out quite well at this point.  But of course, it can't stop there.  So I am venturing into the deeper waters of higher hydration doughs.  Today I baked my first successful Miche, from dmsnyder's formula "Miche from SFBI Artisn II -2kg."  It just came out of the oven, and I am going to wait 24 hours to slice it, but it looks pretty good to me.  It's one big honking loaf.
Thanks again for providing this wonderful community!
Dave