Sourdough question, and one other...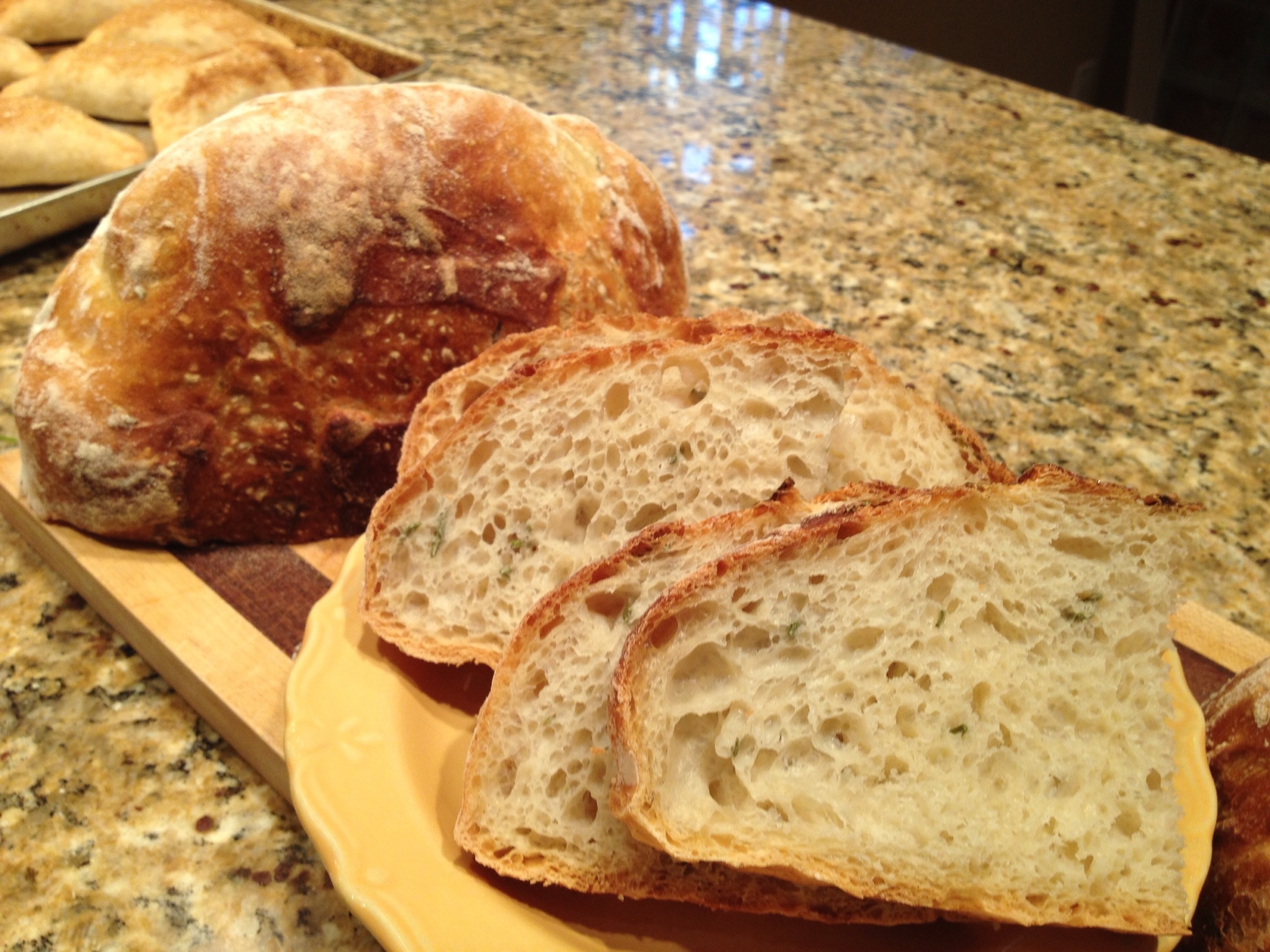 Hi all, 
Sourdough question first:
I was given some sourdough starter, and am trying a loaf now. It will do a long slow rise overnight and I will bake it tomorrow afternoon. So, I have followed the instructions the baker (my dad) gave me, and saved back some dough to continue my starter, but I don't under stand WHY I am doing what I am doing. Why feed? Why that amount? Can anyone point me toward a good Sourdough for dummies source of information? I have found instructions for what to feed, when, etc, but I want to understand why I am doing what I'm doing. It is hard to experiment when I don't understand why what is happening happens.
And number two :
Tested a variation of the Jim Lahey No Knead bread recipe. Have had reliable success with the original, so I made a batch with rosemary and green garlic. Full bulb of green garlic, and about three 6-inch long sprigs of fresh rosemary, needles only.  The dough was much more sloppy wet when it was ready to come out of the bowl and be formed, almost unworkable.  Took a fair bit of flour to get it off my hands enough to form a loaf, and was a pretty squatty pancake as it rose. It baked up amazing!! Excellent crust color, nice crackle, best  interior so far (crumb?) nice and airy, full of big holes.  So, why? More moisture, does it necessarily yield more airiness?  Airiness have anything  to do with garlic or rosemary? Same tub of flour as other batches, same container of yeast, similar house temperatures...
Thanks,
Jennifer
PS testing a cheddar and chive no-knead, too...