We 3 gmas ... made pasta salad ETC...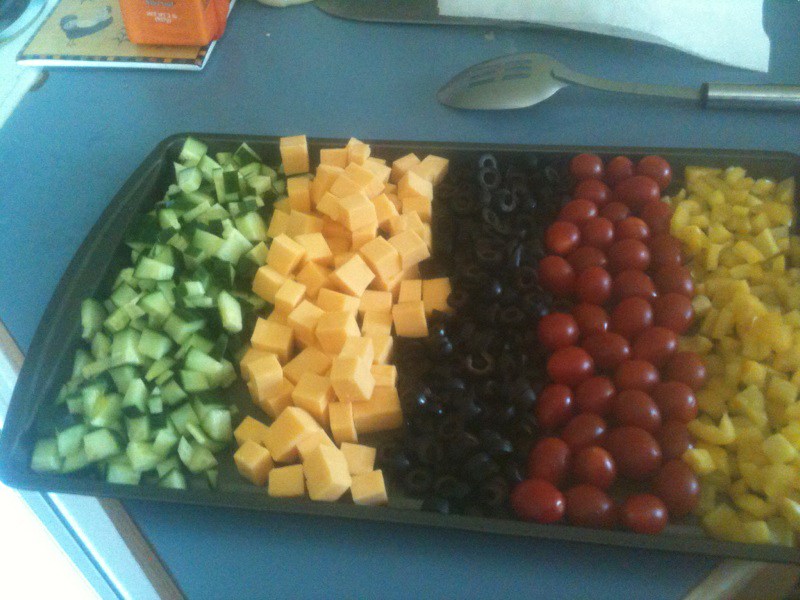 Let me start off by saying... Barb bakes a lot of bread!!! She has many blessed friends, family and apprentii (is that a word?)... The ingredients above went into her pasta salad...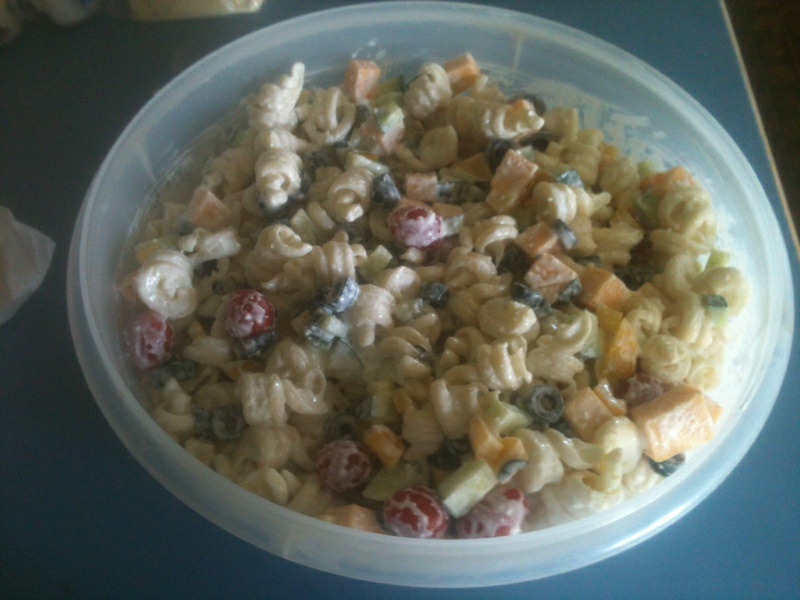 All those good things with a great dressing... that had cheddar cheese cubes, parmesan cheese, mayo etc... AND she baked the following breads...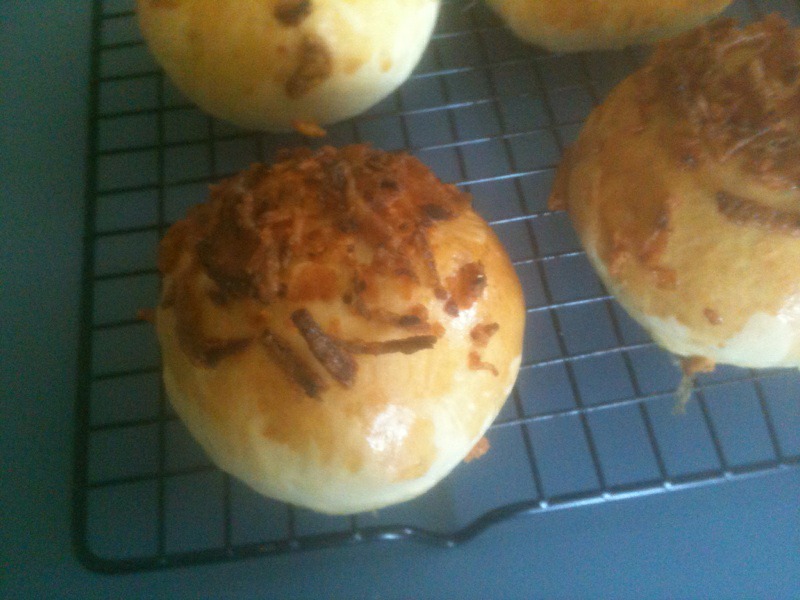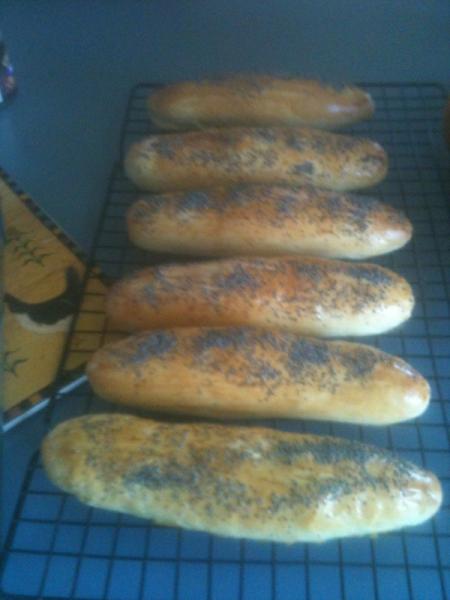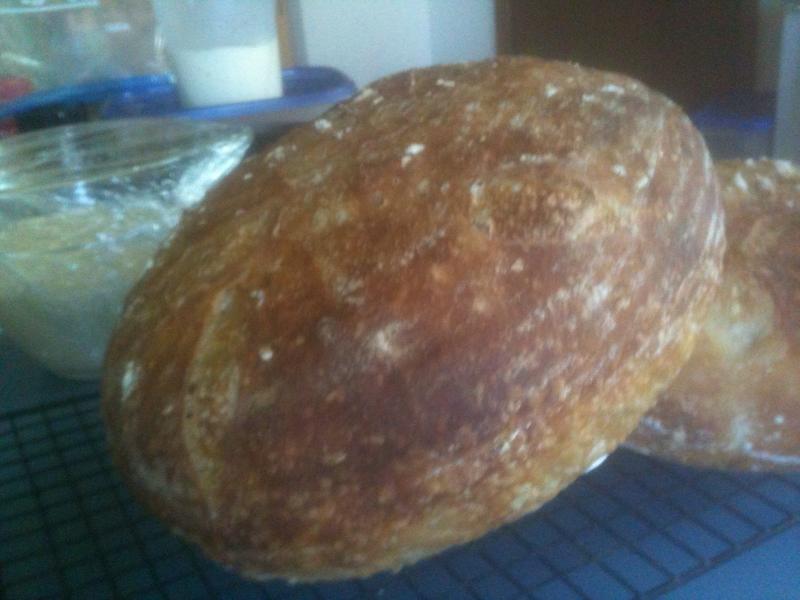 Okay... so that was some baking... somehow I knew on a "bake-less" week, baking would still be going on in our kitchens... 
Helen... made her pasta salad...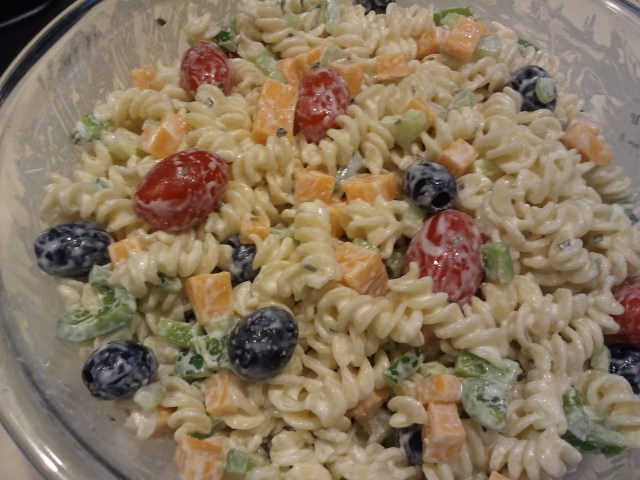 Gorgeous... she subbed celery for the cucumber listed... 
What a great looking salad... AND...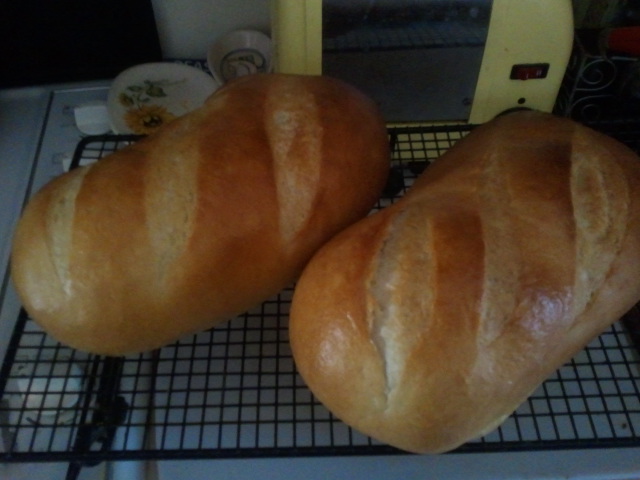 Awesomely wonderful Sourdough loaves... there is chicken sandwich written all over these... or ANY sandwich... with pasta salad as a side, of course.
Me... uh... I made pasta salad...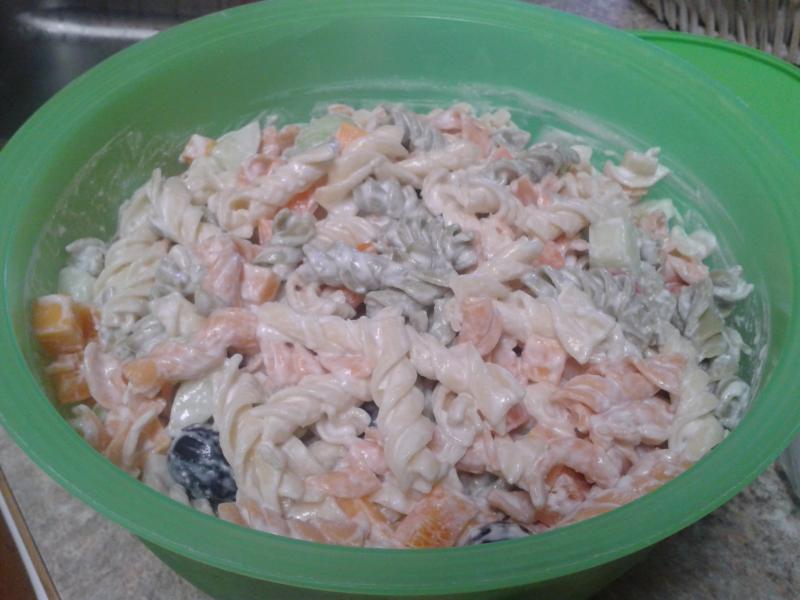 I will claim bragging rights to the wedge of watermelon that I iced to look like a cake... iced with Cool Whip and topped with berries... (really have to paper towel dry that watermelon!!!)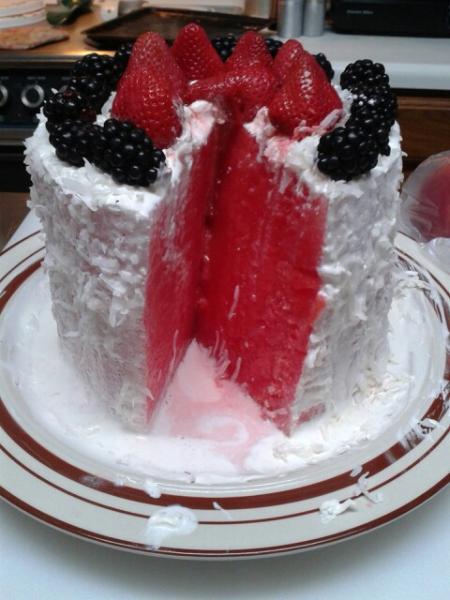 So, it was quite a week... again we had a great time chatting and planning and sharing... Barb is the "picker" this next week... I am thinking some kinda of awesome artisan...
Happy Baking from the 3 gmas
Barb, Diane and Helen