Sinclair's Bakery - July update
Hey there everyone.  It's been a couple of months since my last update so for those who haven't been keeping track on Facebook, here goes.
The farmers' market season is just getting rolling.  There are plenty of events here in the Gallatin Valley, plus some in nearby towns and counties.  I decided not to pick up any wholesale accounts until after the market season has slowed down later in the season.  Today was my third time selling at the Gallatin County Farmers' Market, and Wednesday was my 5th evening market in Livingston, MT.  Livingston is just north of Yellowstone National Park and just under an hour east of Belgrade, MT.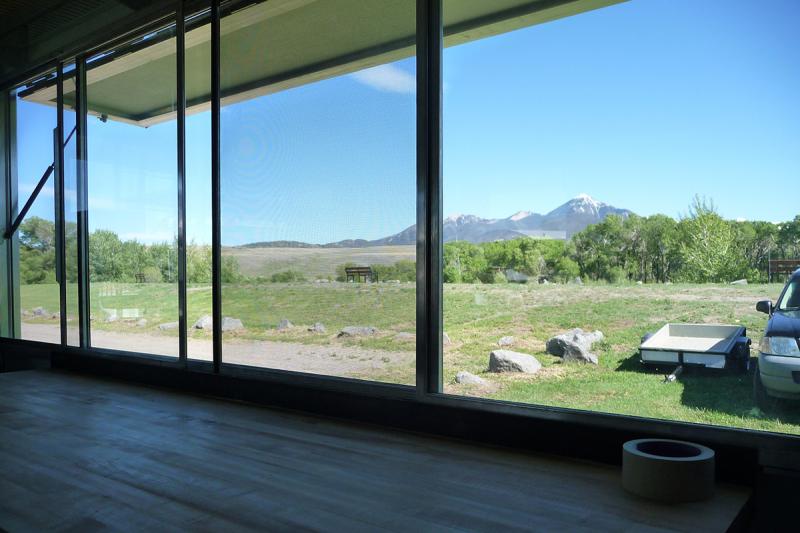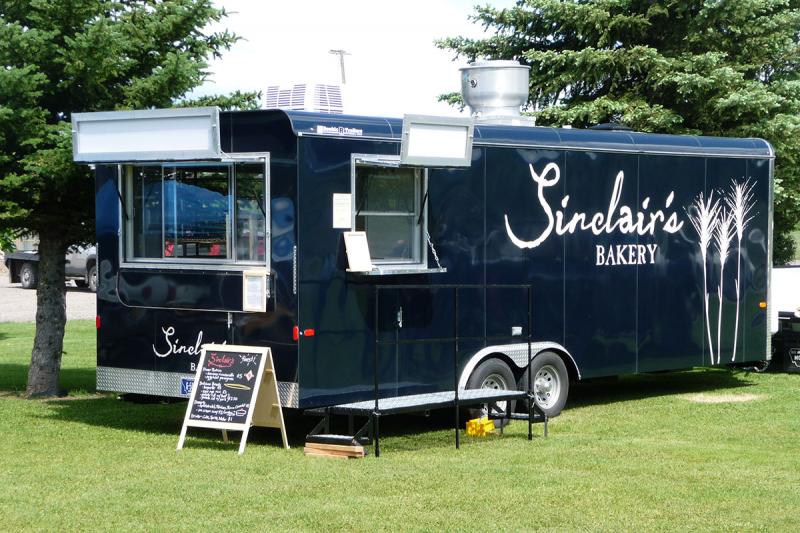 And just so you don't think I'm just standing around taking pictures of the scenery, here's some filled rolls that I sell at the evening market.  The ones with the white sesame seeds have shredded beef in them, the mixed seeds designate chicken teriyaki filling.  Thanks Michelle for the suggestion on the toppings :)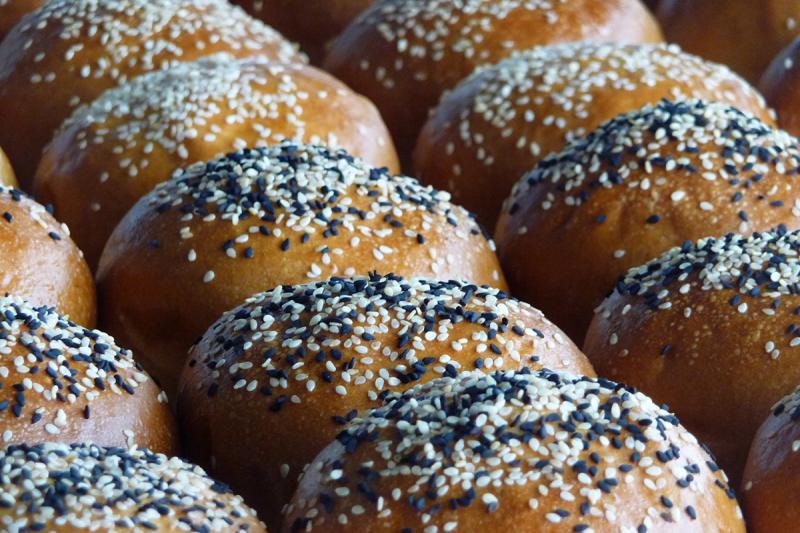 This is the cross section of some croissant dough I made that I was particularly proud of.  Nice, huh?  When it comes out like that, you just go 'aaaaaaaahhhhhhh'.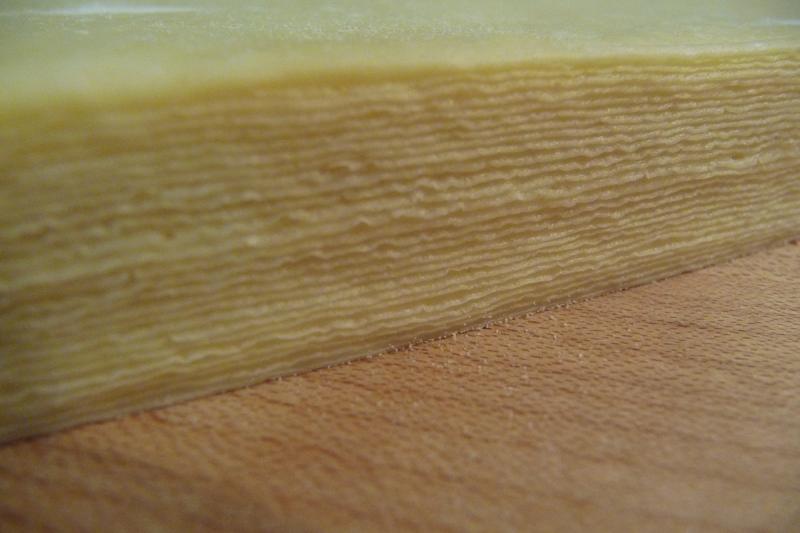 Here are some strudels I was making yesterday morning while it was still nice and cool.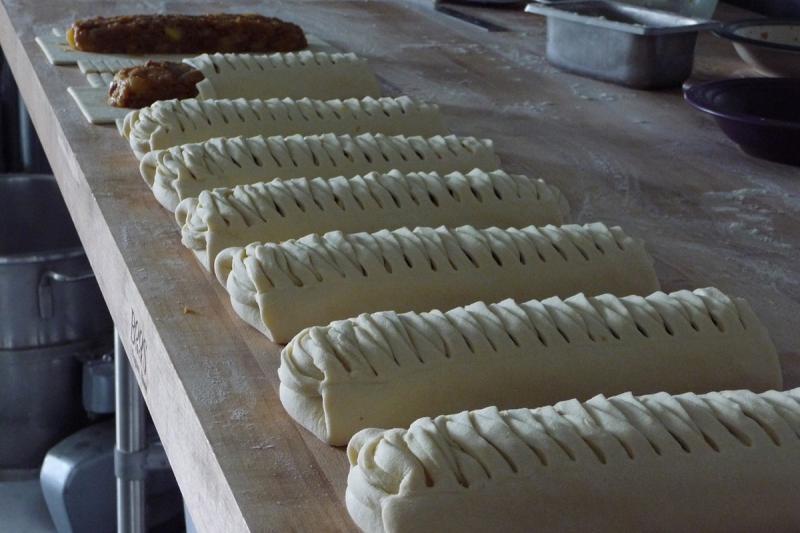 Below are some croissants I baked up at the market today in Bozeman at the fairgrounds.  "Quick, I need to get a picture before the customers come!"  A vendor came to get one before the market started.  I told him they were currently in the oven, and when he asked how long he'd have to wait, I turned the timer around so he could see it.  "Two and a half minutes," I said.  How's that?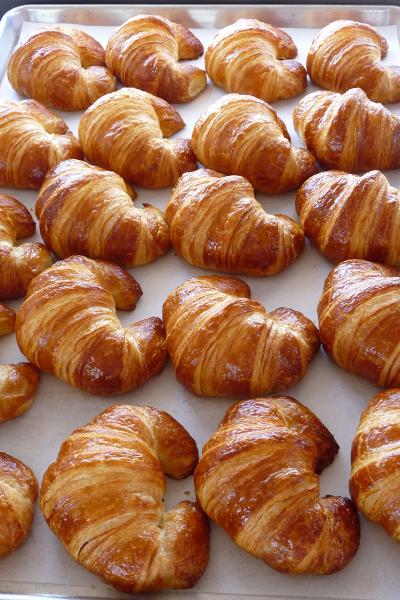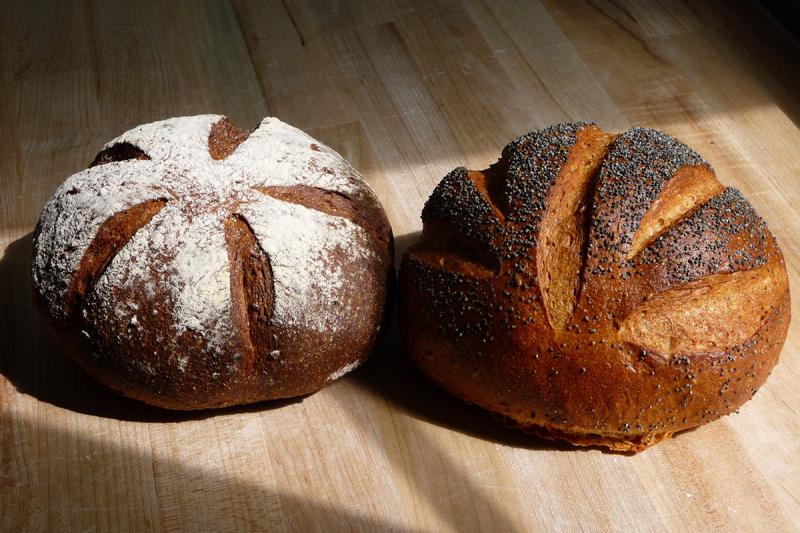 Buckwheat Flax and Sour Rye 400g mini loaves
Next week, I'll be trying the market at Big Sky and possibly testing the waters here in Belgrade at the evening market they have on Thursdays.
After a short hiatus from the baking world because of my move, it's nice to be back in the mix and to be hearing things like, "I used to live in Paris, and this pain au chocolat is better than any I ever had there!" 
I had one customer two weeks ago who told me, "My wife is very particular about her baguettes; she's French.  I'll take one and if she likes it, we'll be back next week."  This week he came back with a smile on his face and his wife.  "Well, I told you I'd be back if she liked it.  We'll take two!"  His wife chimed in, "Three."  :)
Another woman, probably in her late 70's, and with a thick accent came back and bought three baguettes.  She told me, "Last week I got one of your long breads, and it was the best bread I'd ever had, so this week I'm getting three!"  I asked her, "Do you mind if I ask where your accent is from?"  She said, "Switzerland.  Basel"  I told her "When I was a teenager my family and I traveled to the Engadin Valley and I enjoyed the bread and pastries so much, I decided I was going to become a baker."  She smiled.
Anyway, that's the short of it; word is spreading fast and all of the good bread and pastry loving people are coming out of the woodwork.  If you'd like to see more pictures, you can check out the bakery Facebook page here.  All of the photos are set to public view, so you shouldn't need a FB account to see them.
Happy Baking everyone.
-Mark