Farmer's Market Week 7 Hazelnut Levain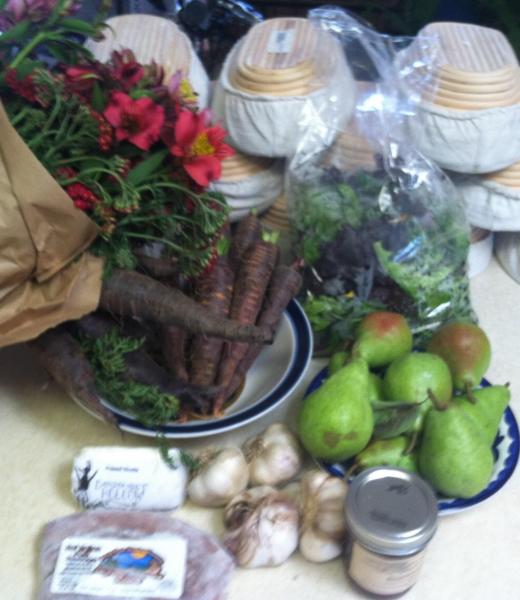 The Bounty:  Local Greens, Sicilian Garlic, Italian Sausage, Fresh Flowers (for the lady), local pears, raspberry jam (again its so good particularly with this bread), purple carrots, goat cheese ricotta.  Fun.  
Formula:
Total Flour 875  Total H20: 664.5   Hydration: 75.9% (I'll make this 80% next time around)
Levain  DDT 76-78 degrees
------
Starter 75g
H20 167g
Wheat 75g
Artisan 75g
Hazelnut Flour 16.5g (not counted as flour)
-----------------------

6-8 hours (I made this on the warmer side to move it along quickly and not get too much twang)

Artisan 562.5
Wheat 125
Hazelnut Paste 31
H20 460
Caremlized Hazelnuts, chopped 75
Sea Salt 20
-----------------------
DDT 76 degrees
1682 total (2 @ 841g)
Autolyse Artisan, Wheat, and H20 for 2 hours
Add paste and levain and mix for 5 minutes on speed 1. Add salt. Mix for five more minutes. Add nuts. Mix until distributed.
3 1/2 hour bulk with 4-6 french/s+F's
Shape and retard immediately.
Bake 480 Cold with heavy steam for 15 minutes Vent and bake 20 more
Notes/Changes:  Hazelnut Paste might be doing something but not enough and being pricey as it is might be fine to skip on.  Same goes for hazelnut meal in the levain, might not be needed and save money to cut.  You can skip the caramelizing of the hazelnuts and just roast and remove skins(i sprinkled lightly with salt after roasting).  If and when I make again I will raise hydration and add some cocoa nibs for sure.  
And we're off again playing with one of my very favorite flavors.  I'll post formula later on scaled down to 2 loaves with updates and notes and all.  But for now before I head down to the market some photos.  Quickly though.  I had some troubles with the top shelf of my fridge is apparently too cold and blowing the cold air so the best loaves were those I put down below.  This is an easy fix for the future.  It's simple salty wheaty sour with toasty hazelnuts.  
Happy Baking and More to come later, 
Josh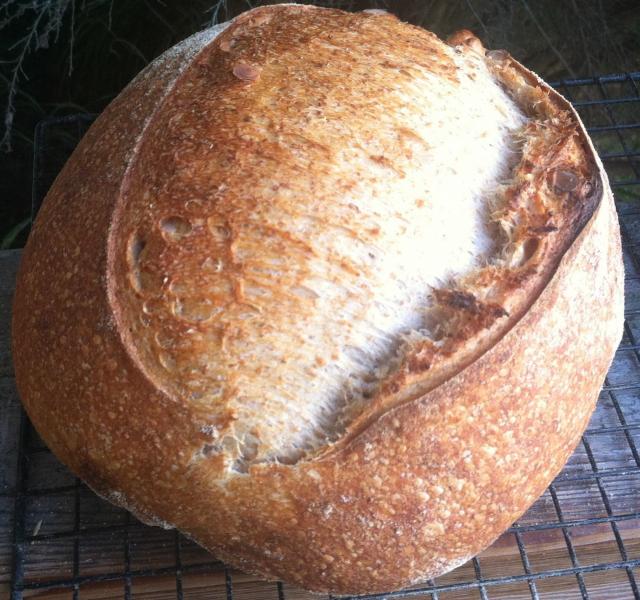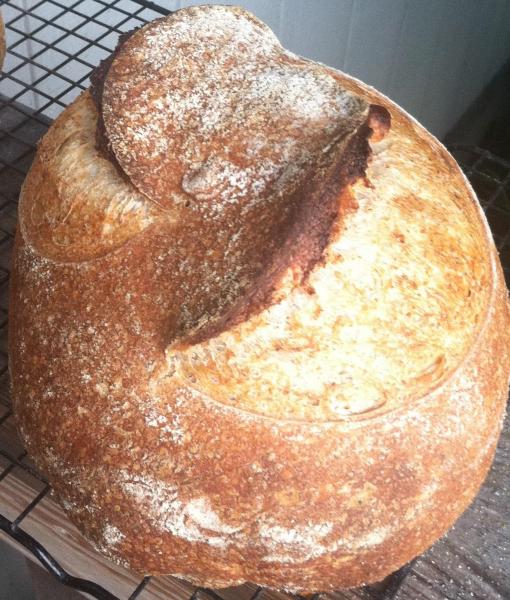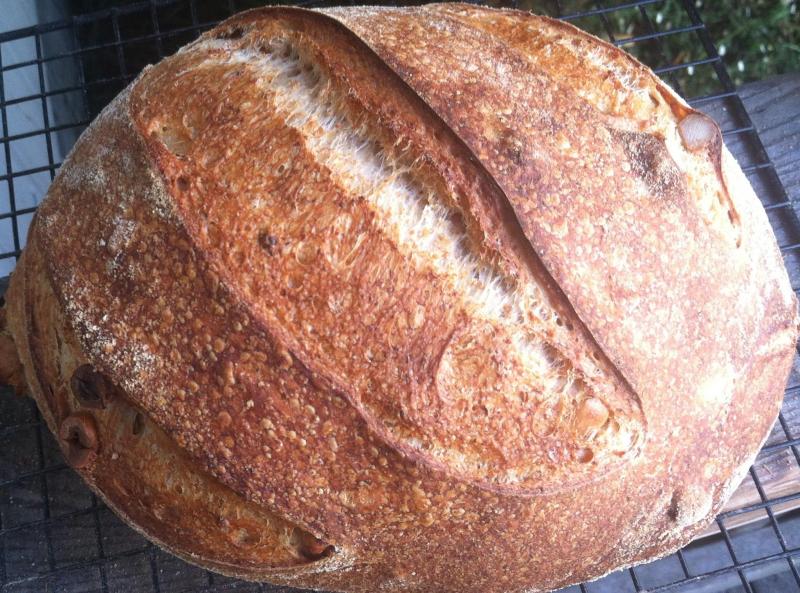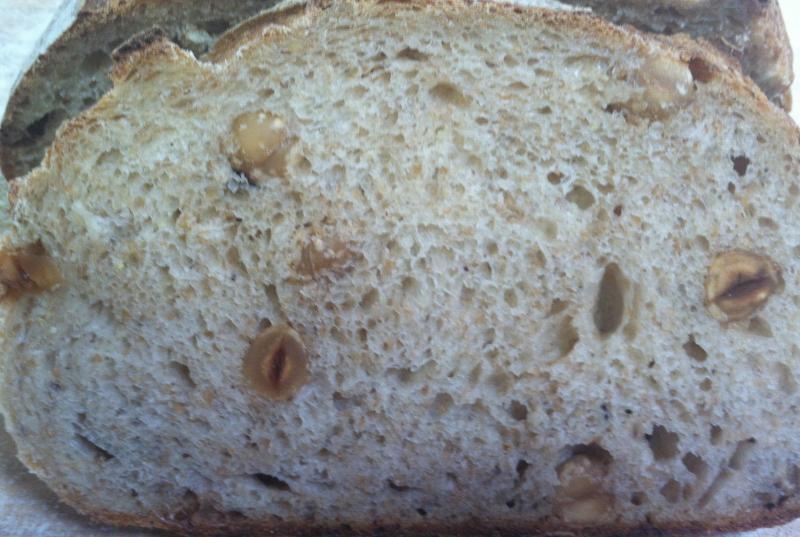 Crumb is from the colder slightly underproofed loaves.  Not so bad though.