My first post - Cinnamon Raisin and Walnut Bread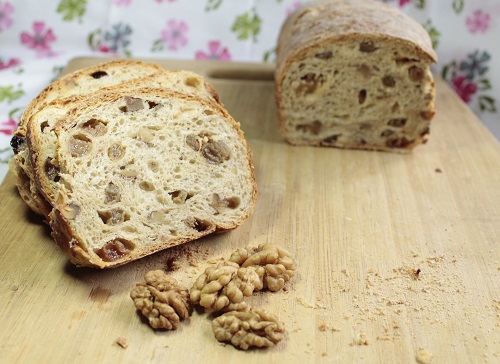 Hello all my fellow bread lovers,
This is my first post on TFL. I've been baking bread since a year now and thought of posting before but all the sourdough   
bread creations that you guys post has been a little intimidating. I am still working with yeast breads and plan to graduate to the sourdough level soon (I hope).
This recipe is from Peter Reinhart's Bread Baker's Apprentice. It's loaded with raisins and walnuts, is very flavorful but still  has a very light texture.