Dark Rye with Raisins from "CRUST"
My last week end's bake was from a book I haven't baked much from, "Crust" by Richrd Bertinet. So far, I have only baked the baguettes with a preferment and it was quite delicious. My second take on the book was: Dark Rye bread with raisins.
I had my suspicions for a high a percentage Rye leavened with commercial yeast, as all my early rye bakes flopped when baked only with commercial yeast. However, I was relatively reassured  that the overnight white biga should bring the necessary acidity to help Rye perform well.
The bread fermented for 1 hour, reshaped, and fermented once more for another hour. Final fermentation was only 50 minutes in my kitchen. Even though i watched the dough not the clock, the dough fermented fast, and i caught it abit too late for oven. The  dough did collapse during the first 10 minutes of a 500F oven, however, it did manage to hold some height, and was not a failure.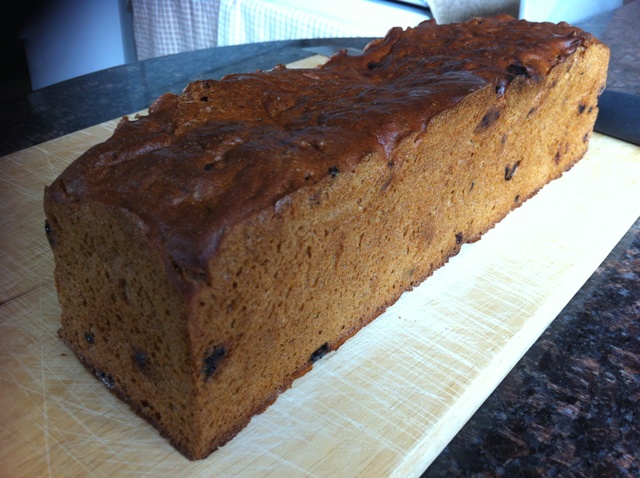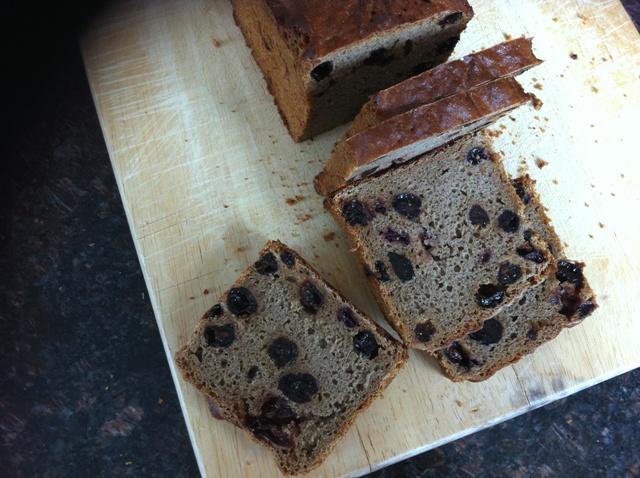 This is a testimony to the the effectiveness of an overnight stiff preferment on a high percentage Rye bread.  The dark black raisins are sweeter than the golden ones, and they really imparted a significant sweetness to the rye. The crust came out rigid, but cripsy, and the crumb was moist and light. I had this bread with some butter, and it tasted just like butter and jam! Excellent bread!
-Khalid