Baguettes Take 10 and Update with Take 12
Recently I decided it was time to try to learn to make baguettes.    My strategy has been to make baguettes every day, both to get practice and to try different approaches.    Since I am making them so frequently and often tucked in the middle of other bakes, I don't always have good records.  That hasn't been much of an issue, as these are practice baguettes and haven't been that terrific.    The other day, though, amidst baking other bread, I made the tastiest baguettes ever.    Unfortunately my records were incomplete, and I wasn't entirely sure what I had done.  
The ones pictured here are all white, 80% hydration, 20% prefermented flour, refrigerated in bulk for 20 hours.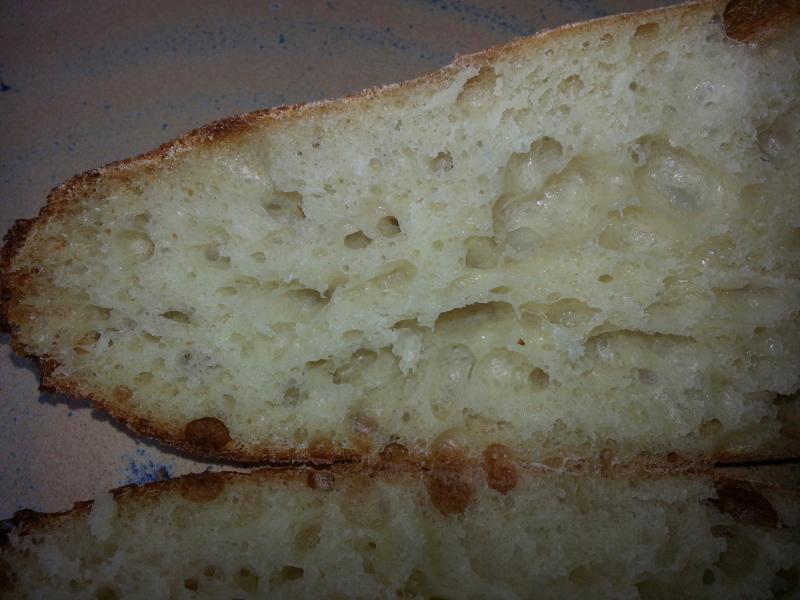 As part of this learning process I have been reading a lot on TFL from all (actually some, there are a lot) of the great baguette makers including Janedo's great post on the Bouabsa method, and David S's amplifications and Mark Sinclair's amplications on those amplifications, and of course txfarmer.    This makes learning so much easier.    Thank you all.  
Here are the difficulties I am having.   First and foremost shaping.    I know this is entirely a function of the high hydration I have chosen.    And yet, based on my experience so far, they seem to get tastier at higher hydrations (and perhaps prettier at lower.)    So I would like to make it work.   I have been proofing on parchment paper seam side down on a baking sheet, using the parchment as a couche for support.   This way I don't have to attempt to move them when time to load into the oven other than to flatten out the parchment.   Scoring is even worse than shaping.   My lame just gets lost in the soft dough.   I can't get a clean cut.   So suggestions extremely welcome. 
And now on to recreating that unrecorded baguette.  
Update:   I have tried a few more times and got quite different results.   A bit mystified but here is the latest: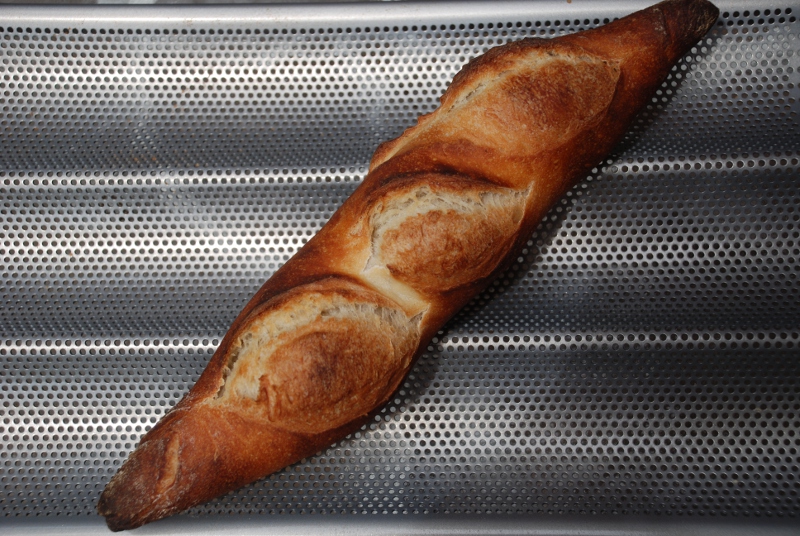 Somewhat dramatic difference in shaping and slashing no?
So what changed:
Formula:  
Instead of 80% hydration, 75% hydration
Instead of 20% prefermented flour from starter, 25% prefermented flour from starter
Method:
Instead of 20 hour retard, 24 hour retard
Instead of 30 minute rest and 1 hour proof, 25 minute rest and 50 minute proof
Equipment:
Instead of baking on sheet on stone, proofed and baked on baguette tray.
Taste?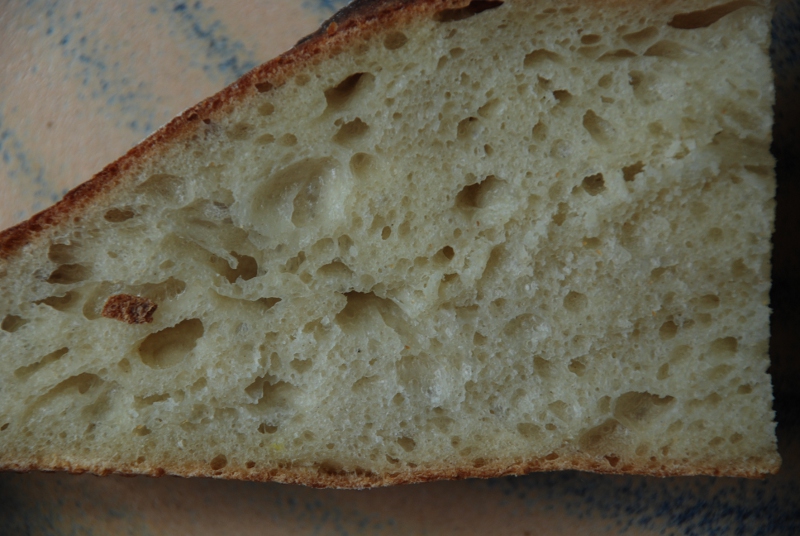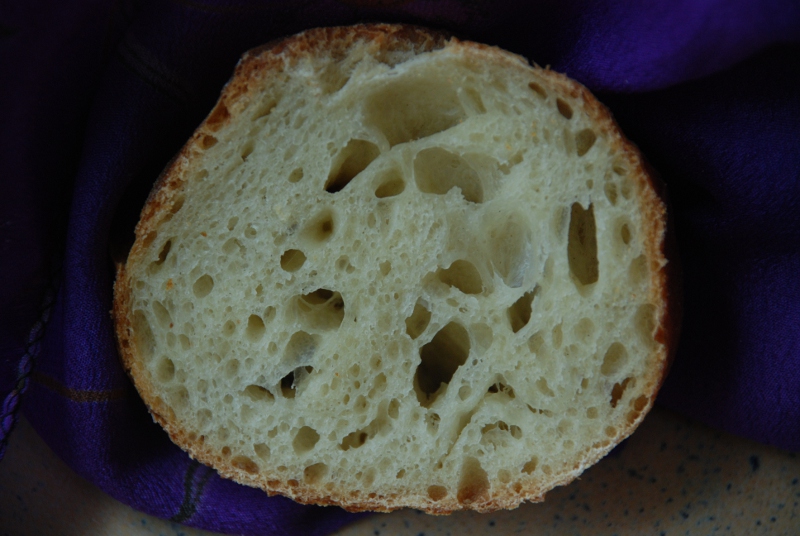 I'll just say it is a tasty morsel, and a fine resting point for now.   No need to get obsessive after all.
Formula and Method:
Baguette
 
 
 
 
 
        Final
     Starter
       Total
         BP
 
 
 
 
 
KAAP
180
60
240
 
Water
140
40
180
75%
Salt
4
 
4
1.7%
Starter
100
 
 
25%
 
 
 
 
 
Total dough
424
 
 
 
 
 
 
 
 
Mix all 3 minutes speed 1
 
 
Rest 1 hour
 
 
 
 
Mix around30 sec speed 1
 
 
Refrigerate at 10 am
 
 
 
Remove at 11 am 
 
 
 
Cut and preshape
 
 
 
Rest 25 minutes
 
 
 
Shape (300g baguette, 100g roll)
 
 
Proof 50 minutes
 
 
 
Bake at 480 for 30 minutes
 
 
Steam at beginning