Cherry YW Sprouted winter wheat SD with roasted balsamic strawberries, Japanese toasted sesame seeds , purple carrot and black mission fig :)
exchanged a loaf of my sourdough bread with the organic shop for a bunch of organic cherries ( which were considered not in good condition) i tot i could cut them up and make cherry YW. it turned out very bubbly :) this cherry thing had been stuck on my head for sometime since Ian's beautiful very very cherry bread post. 
i want to impart more red into the dough.. had some strawberries in the fridge. i did a balsamic strawberry jam before for my very bitter (80% cocoa) chocolate layered cake sometime ago. why not.. cut up the strawberries sprinkled some sugar and 2 tblsp of aged balsamic, popped it into my mini oven for 10mins at 150C. came out nice, gooey and caramelized. scraped into my mini moulinex blender gave it a few pause. tasted yummy. 

and all that went into the dough plus a small grated purple carrot, a cup of toasted sesame seeds ..(after autolysed)
added soaked figs with amaretto when i did my shaping. 
this is the sprouted SD bread formula that i tweak it a little http://www.thefreshloaf.com/node/33618/sprouted-rye-sourdough-toasted-flax-seeds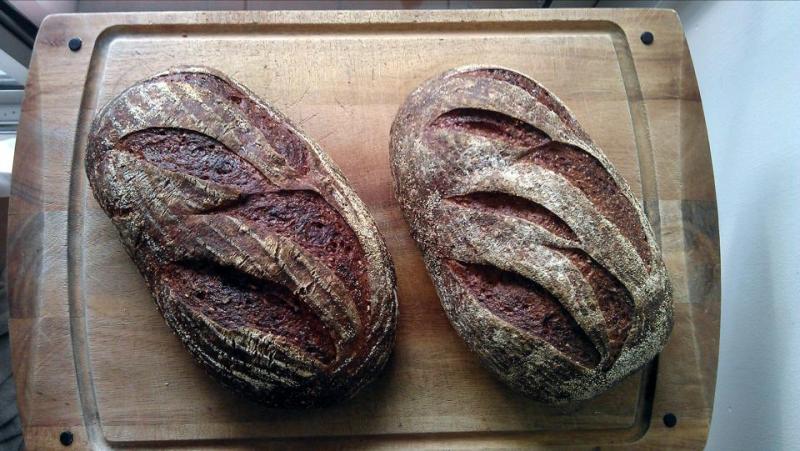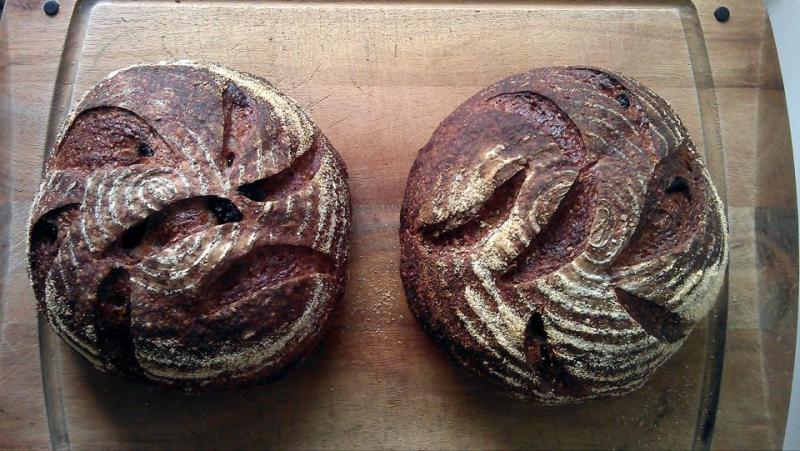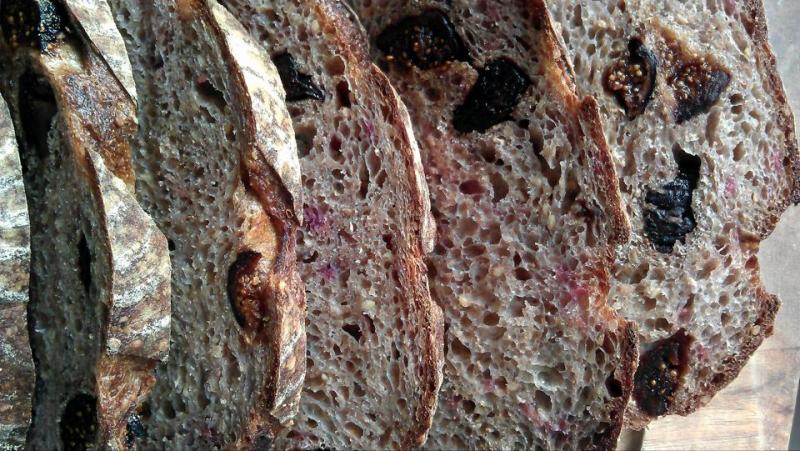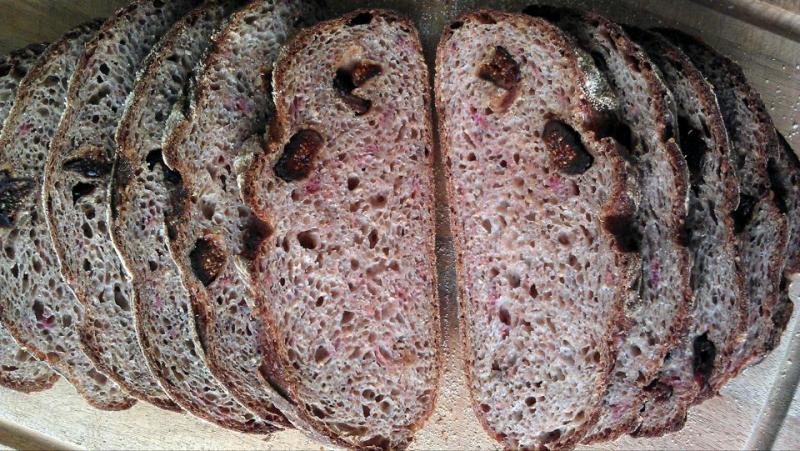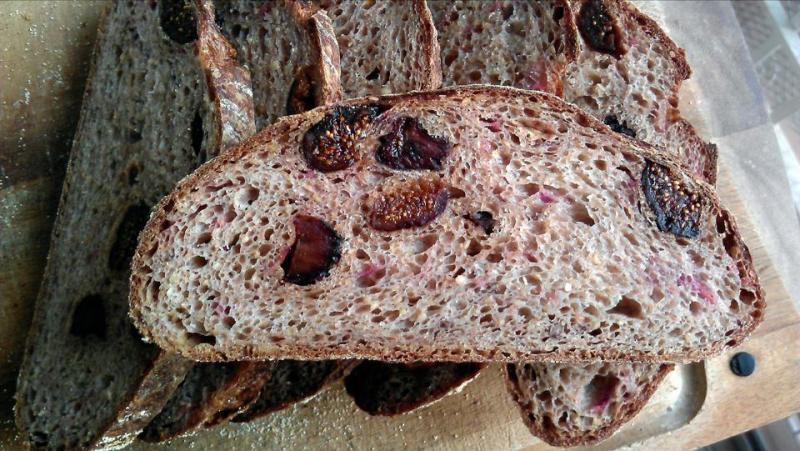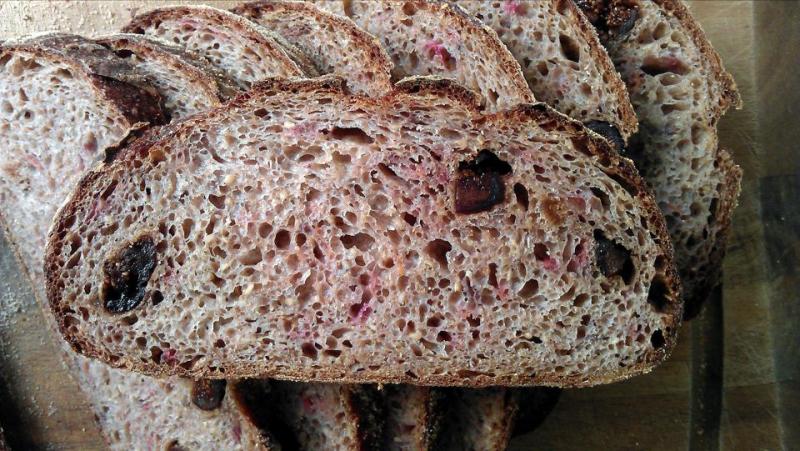 .. it was a very cheerie cherry bake, thanks Ian :)
evon