Hamelman's Semolina Bread
Finally, i baked some bread. It has been a busy period, full of duties, and errands. I wanted a good wholewheat bread, so i baked a Golden Date bread from Laurel's bread book.
AHH.. Golden date bread... sweet, healthy, soft, almost muffin like bread.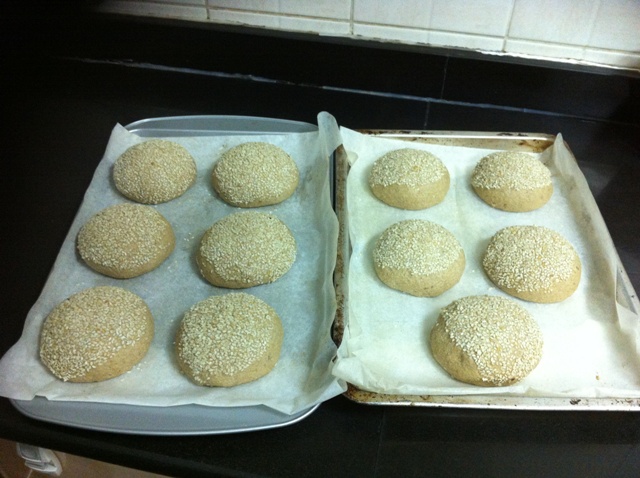 I also baked Sourdough semoline bread, from Hamelman's bread. I never really tested semolina in bread making, but it seems to do just fine. My semolina was the gritty almost sand like type. The final dough was soft, so i had to add more semolina to the final dough to stiffen the dough as called for in Hamleman's book.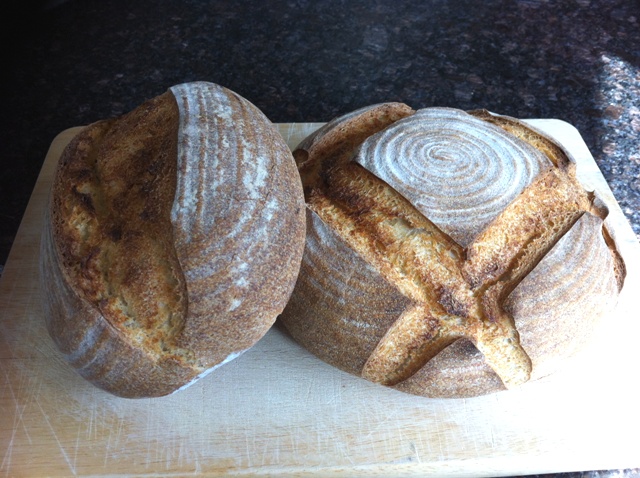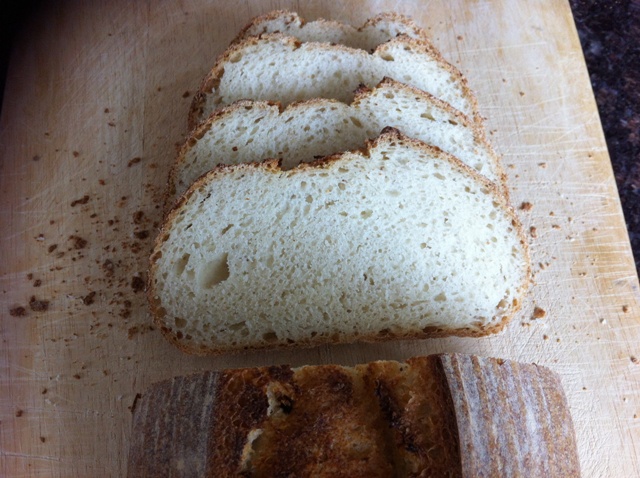 The flavor was not as sweet as i would have expected from Semolina, but it was ok considering that it is an all white bread. The bread is faintly sour, and the crumb is somewhat rough. The crust shattered everywhere when i cut through it, a good sign.
I trust that this bread's flavor will evolve, and have yet to try it toasted.
-Khalid