Whole Wheat Crust Pizzas on Gas Grill Using Unglazed Quarry Tiles
It's summer time.  Finally.  The grill gets cleaned up, and ready to be used as many times as possible until the rain and cold comes again in October.  I have been itching to try making some thin crust pizzas on my gas grill but now utilizing some unglazed quarry tiles.  The tiles really helped up the quality of my breads so I figured they should help my pizzas on the grill.  My past attempts making pizzas on the grill were both frustrating and disappointing.  Burnt bottoms due to the direct flame, and overall just not what I was after. 
I have been craving a thin whole wheat crust..  Kept the hydration quite high, to achieve those bubbles in the crown.  Pretty happy, however, I have to find a better system of transferring the pizza from the peel to the tiles.  This awkward transfer resulted in some misshapen pizzas, but who's grading?  Oh yeah, you guys are.
John
Ahh, summer...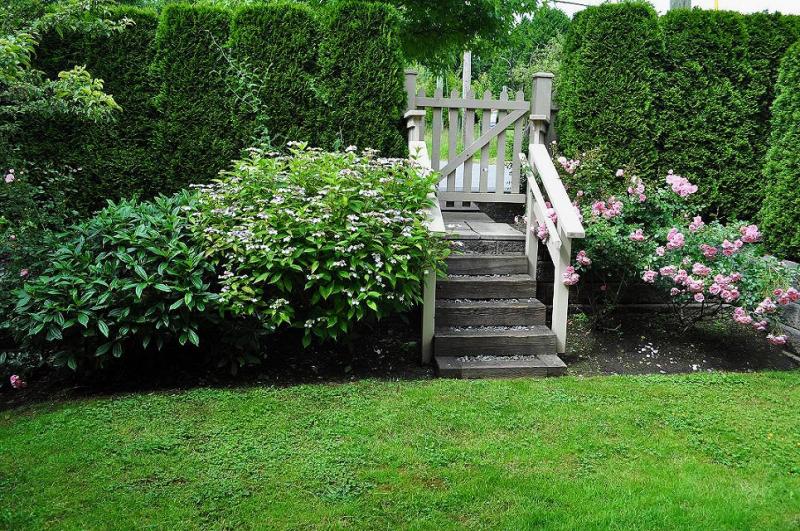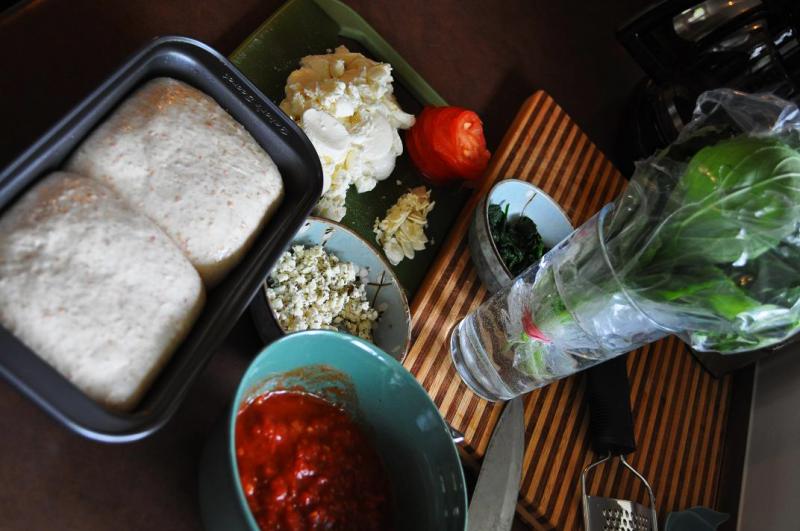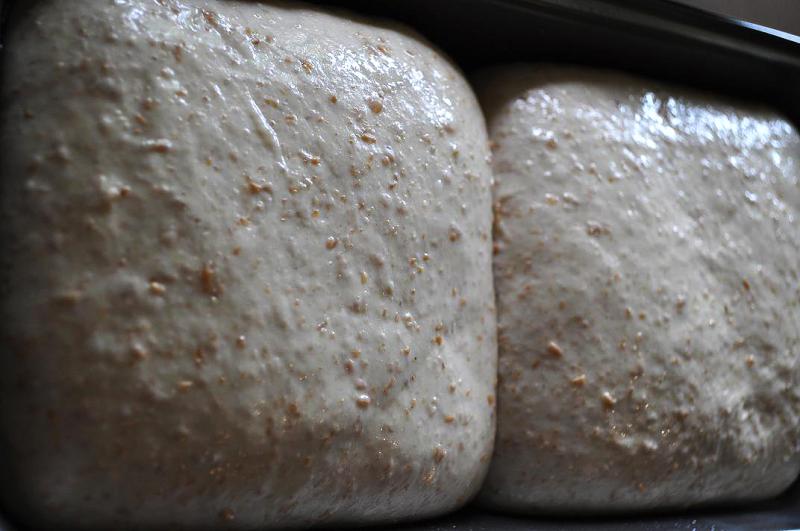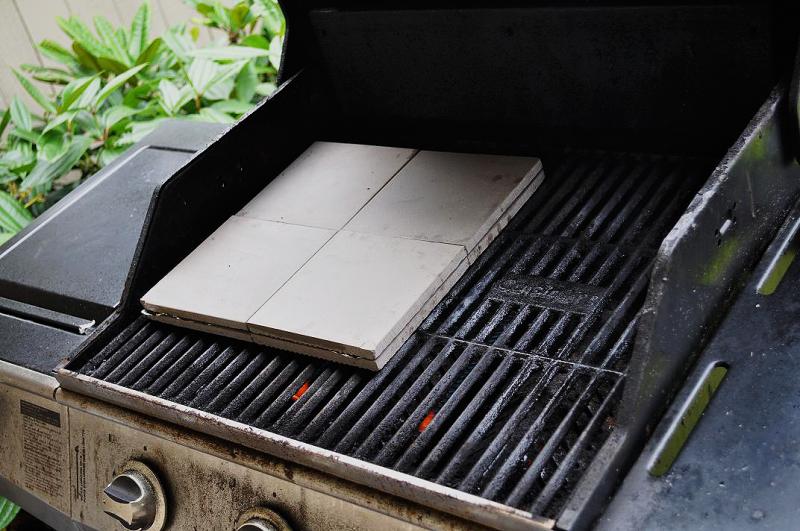 First one was a simple Bocconcini, Tomato and Basil.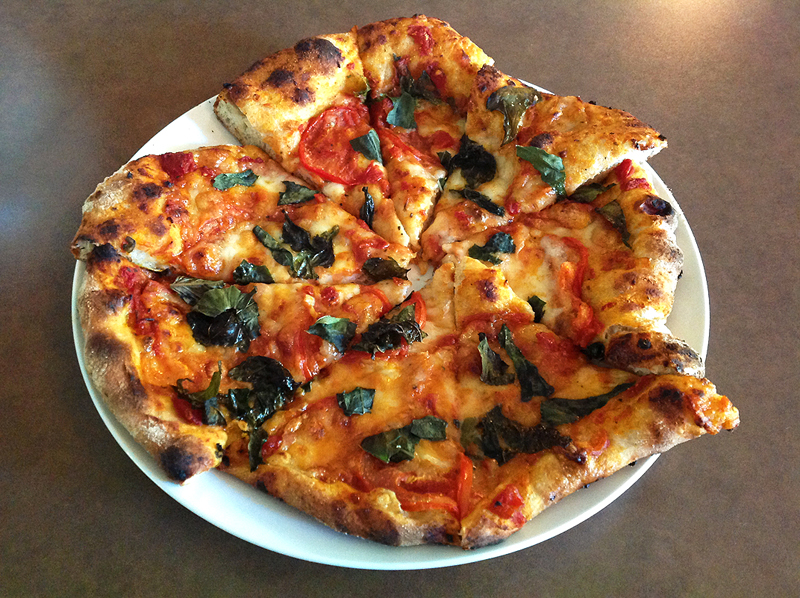 Next was a Greek pizza with spinach, garlic, feta, greek oregano and tomato.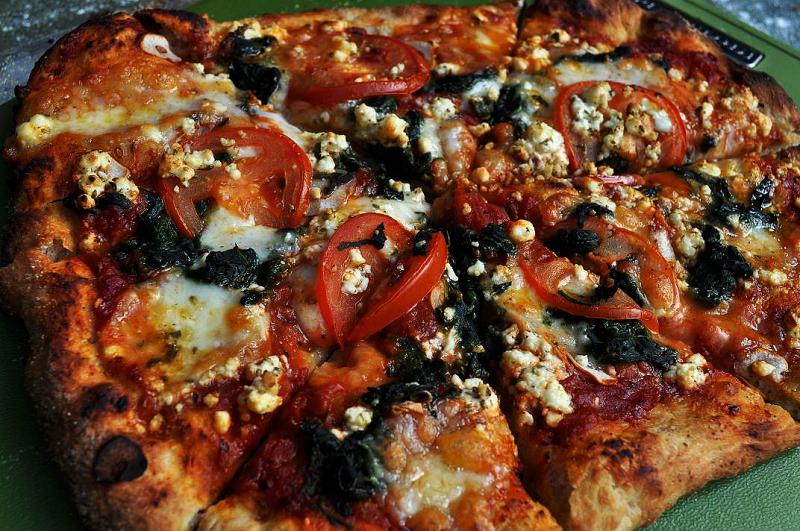 Crown crust bubbling.  Not as extreme as I was after, but still not bad for a first attempt.