My experience with Ken Forkish's Flour Water Salt Yeast
Overall I have been very happy with the book thus far.  The breads have all turned out really well.  Over time I have adapted the Dutch oven cooking method to include some baking beans and parchment in the bottom to prevent scorching.  Once the lid is removed, I put the bread on a preheated stone to finish browning and crisp the bottom crust.
Probably the biggest surprise has been the pizza.  This is the pizza dough that I've always wanted / tried to make.  I've tried Nancy Silverton's dough from Mozza cookbook and liked it, but this stuff is dynamite.  I had VERY basic bread baking experience prior to getting this book (<5 loaves).  I've learned a lot from this book and hope to continue with additional recipes soon!  Highly recommended.
"Pain Au Bacon"
"Overnight Country Blonde"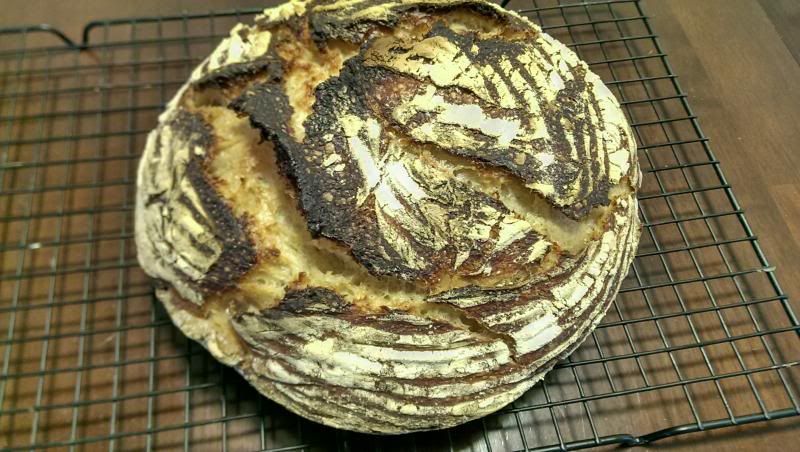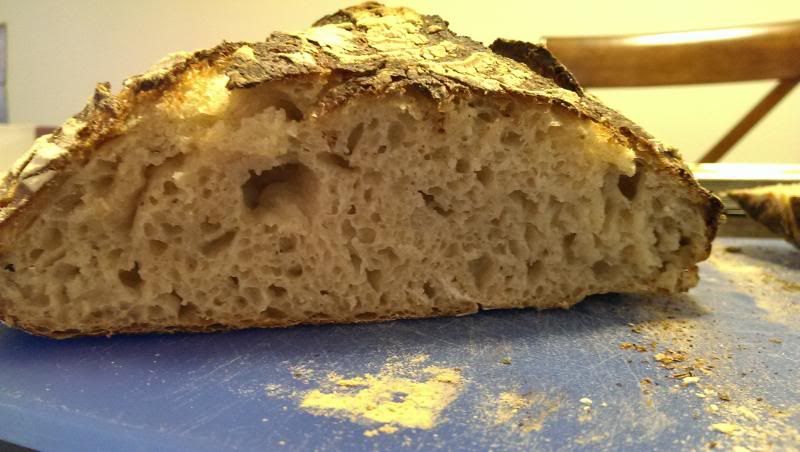 "White Bread with Poolish"
"Pizza with leftover Poolish dough and Forkish method"